Print Specifications and Templates for Advertisements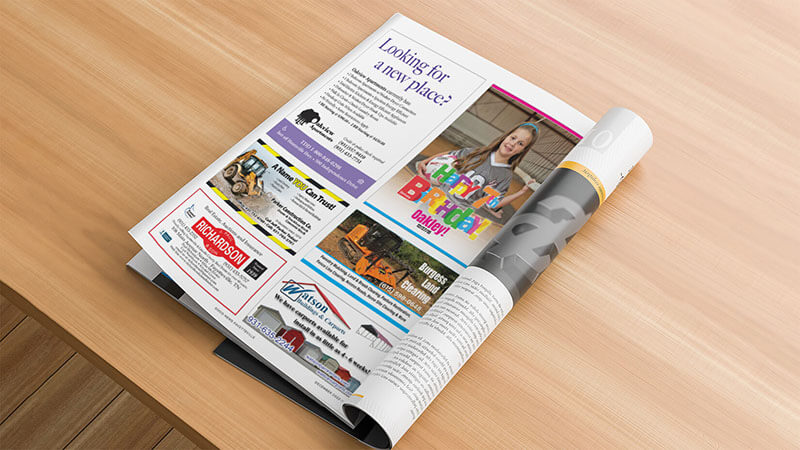 Getting Started
Please refer to the dimensions below if you plan on submitting your own advertising artwork.
For your convenience, we have also provided 3 different file formats for all of our ad size templates. Find the file format and size you need below by clicking on the template download.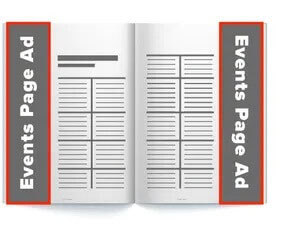 Calendar of Events Ad Left
Dimensions: 3.25" x 11.125"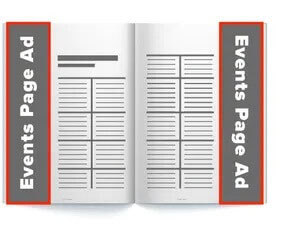 Calendar of Events Ad Right
Dimensions: 3.25" x 11.125"
Additional Submission Guidelines
Common problems to avoid
Please check your ad for these errors before uploading:
Incorrect dimensions
Text outside the safety area
Non-bleed ads that bleed (and vice versa)
Low-resolution images
Images not converted to CMYK
Spot color/PMS used in the color space
Position marks or color bars in the live area
Acceptable file formats
We accept the following file formats:
Make sure you send files using the CYMK color space and at a resolution of 300 DPI.