CHRISTMAS AND the holidays can be especially tough for families lacking resources. And it's especially hard for underprivileged kids, who are often non-participants in the gift-giving and receiving. Christmas 4 Kids seeks to ease that difficult stretch.
The organization was founded four decades ago by the late Conway Twitty – yes, that Conway Twitty. "Basically, he and his bus driver, Billy Parks, decided they were blessed individuals, and they should just put some kids on their bus and take them Christmas shopping. So that's what they did. They put four or five kids on the bus, took them Christmas shopping, bought them what they wanted for Christmas, and that was that. The next year, they did the same thing," explained Linda O'Connell, the organization's president.
Since then, Christmas 4 Kids has grown by leaps and bounds in a way that Mr. Twitty probably would not recognize. Linda O'Connell states, "We work with local schools and send information to the school guidance counselors. We will take approximately 400 elementary kids, 5 through 10 or 11 years old, in Sumner and Wilson counties. We send information to each school, and their enrollment and their free and reduced lunch numbers determine how many kids get to come from each school. We send information to the guidance counselor that says, 'Okay, this year you can send 10 kids, or you can send 30 kids' – whatever their number is."
The criteria for inclusion is that the kids have to be low-income or recipients of free or reduced lunch. Christmas 4 Kids is genuinely a needs-based organization.
This is all very labor-intensive, but it's only the beginning for Christmas 4 Kids. The logistics and the planning are head-spinning and even more astonishing to anyone who has organized a kid's birthday party or sent their child on a school outing. Permission slips and trip details have to be sent to parents and caregivers. After this is arranged, tour buses pick up the kids at their various schools in the afternoon, transporting them to a local civic center. The first order of business is, of course, pizza, along with Santa, music, and general kid festivities. 
That, though, is only the beginning. The kids again board the tour buses and trek to Hendersonville's Walmart. And this is when the logistics really kick into high gear. Each bus has a minimum of two adult chaperones who usher the children into the store. A contingent of other chaperones are there solely to help the kids shop. High school volunteers are also on hand, undertaking duties like transporting bicycles to the bus bays. After that, it's back on the buses to head back to school and waiting parents. It's like a precision military operation.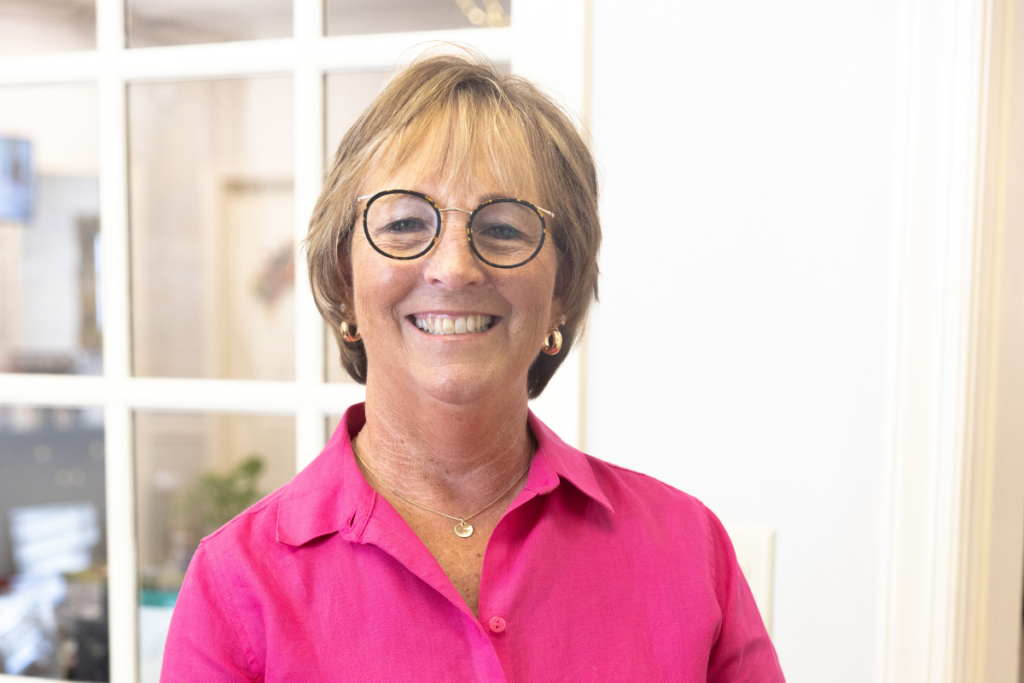 The numbers tell the story. The total number of volunteers for this one evening is around 600. There are approximately 70 bus drivers. There is assistance from police officers, firefighters, the sheriff 's department, and EMTs.
As if this isn't enough, Christmas 4 Kids has expanded its scope to include middle schoolers. There is some assistance for less-affluent elementary students, and there are holiday gift cards available for high school students. But middle schoolers, like the middle child, can get a little lost in the shuffle. Christmas 4 Kids aims to fill that vacancy.
Christmas 4 Kids is undoubtedly not a chaotic free-for-all. The logistics are detailed and carefully considered. Each child is allotted $175-$200, and the chaperone will carefully track how much is spent. The money is for the students to use as they wish, but steps are taken to guarantee that students are not shopping for the rest of their families, leaving nothing for themselves. Buying small gifts for family members is acceptable.
Videos that are not age-appropriate are off-limits, as are most things that require a connection to the internet. You can't buy a phone because someone has to buy the service for the phone. And no live fish, which an ingenious student once tried (unsuccessfully) to purchase. The youthful spirit of rule-breaking is a constant.
Linda O'Connell and Christmas 4 Kids are working full steam ahead. There will be a benefit concert at Nashville's Ryman Auditorium in November. And then the Christmas season arrives, where fun, Santa, and pizza await. GN