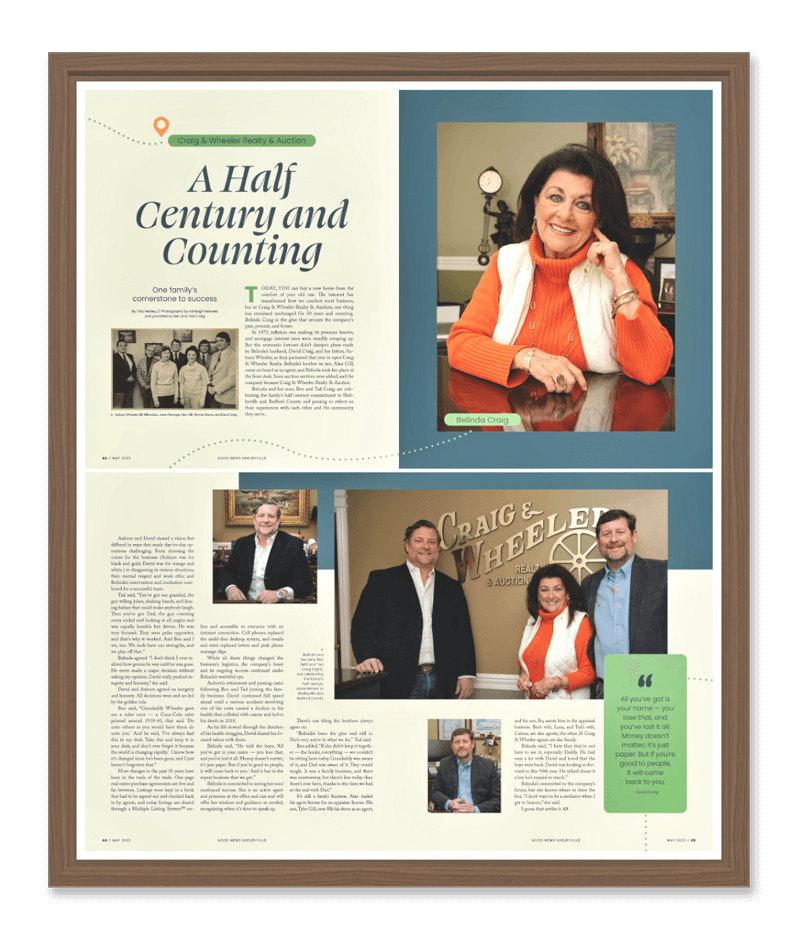 Good News Should Be Remembered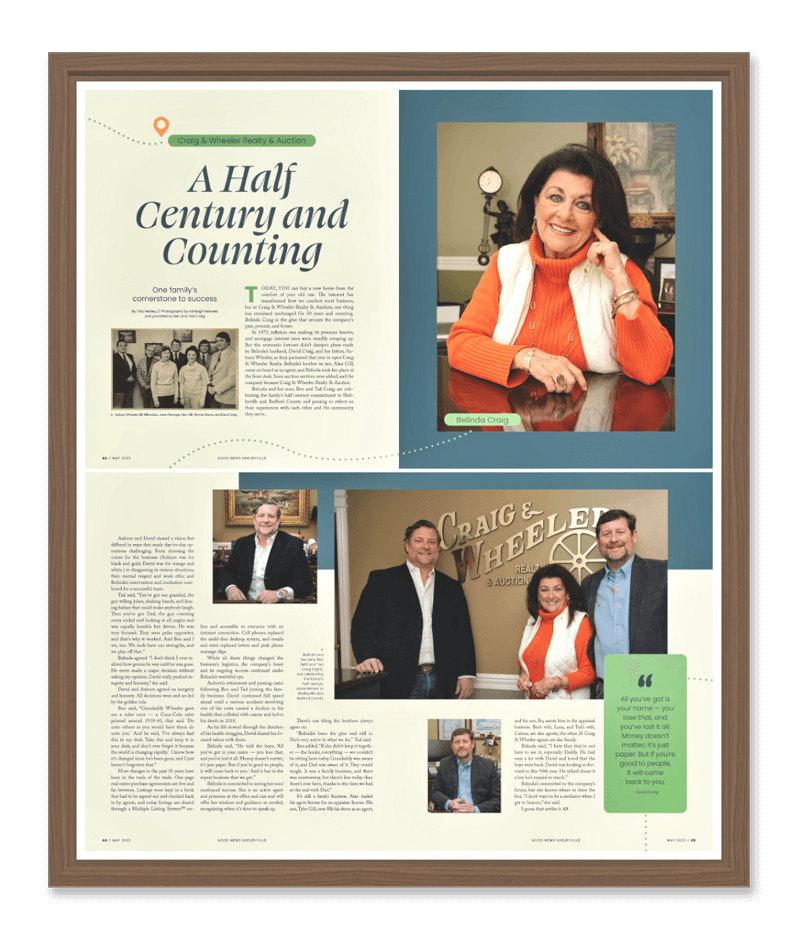 Every month, Good News magazines share positive stories about people, businesses, organizations, and events in your communities. If you or someone you love was featured in Good News, you can make it a lasting memory by ordering a framed print of the story.


Your story of choice from a Good News magazine



Professionally framed metal print



Walnut floater frame with white border



Approximately 23 x 27" in size



30 day turnaround time
Price: $767*
*Price includes design, printing, framing, and shipping.