THERE ARE those that say that breakfast is the most important meal of the day. The magic of coffee could be why it's so important. For some, it is the life fuel that starts the engine of the day. It is also a perfect accompaniment to a conversation between friends, a captivating book, or just taking a moment to relax and enjoy one's surroundings.
For locals, Crista and Chuck Rogers, and Karen and Rob Yannayon, coffee has become their livelihood and their way to give back to their community. The two couples are partners in the well-known coffee shop Walnut Hill Coffee Co. Located on the square in Winchester, the shop offers gourmet coffee, delicious pastries, savory breakfast tacos, sandwiches, and that's just the tip of the delicious iceberg that is the menu. The brick-and-mortar coffee shop started with a dream from Crista that blossomed into a food truck and eventually grew into a permanent sight where the masses gather daily for good coffee, good food, and good company.
It was always a dream of Crista's to be the proud owner of a food truck that served delicious coffee paired with equally delicious food. Looking to make her dream come true, she called upon the help of her brother and sister-in-law, Rob and Karen Yannayon. The couple agreed to help Crista get the business off the ground.
"This has always been a dream of mine," she said. "I don't think [Rob and Karen] knew how much work they were roping themselves into. It was first thought that it would be something I would do, and they would just help me financially."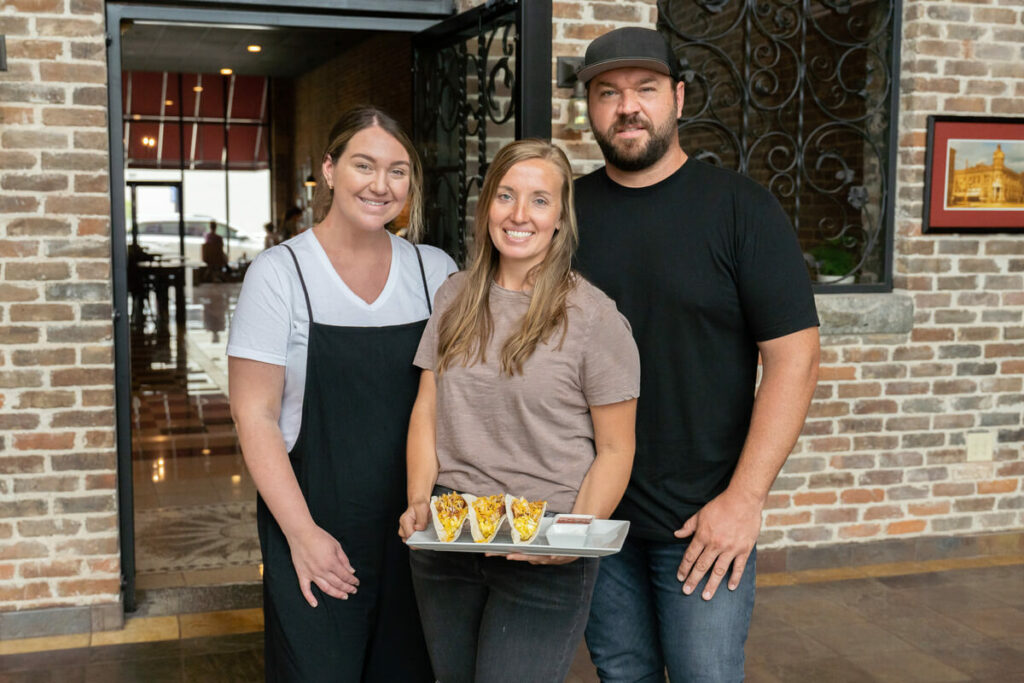 Rob and Karen's involvement grew as Rob, who is in construction, helped to ready the truck from the inside to the outside, and Karen helped with the menu and other preparations.
Crista said that often they would travel out of town to find good coffee. The whole idea of the truck was to bring good coffee to them and the community.
"We knew nothing other than we liked coffee and good food. It was something that brought us joy, and we wanted to share that with people," she said.
Upon officially opening to the public in May 2021, Karen said the response from the public made it evident that such an enterprise was both needed and wanted locally.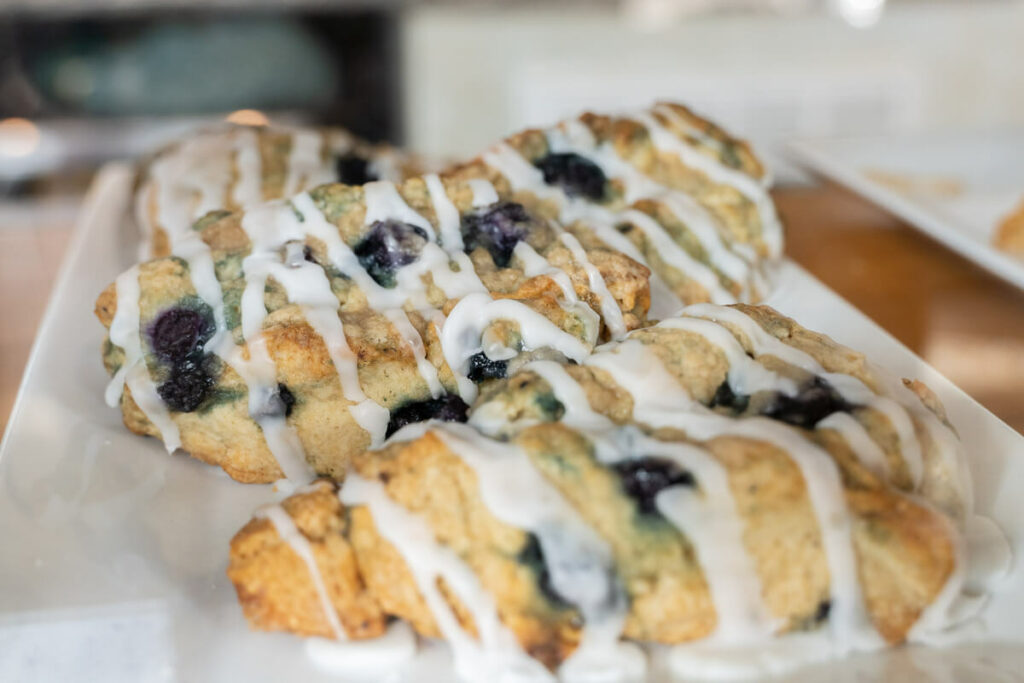 "We were blown away. We didn't even realize there was such a need for it," she said.
Rob added that it was exciting to know that they weren't alone in wanting their good coffee.
"We kind of felt that we were the only crazy foodies around that would drive an hour or more to find something," he said. "We immediately found that there were a lot of people in the community who were doing the same thing. So when we started serving our favorite coffee, we immediately saw that there were lots of people around who were very excited to have us here in Winchester."
Once the little white food truck began to roll, Crista and the others began to see that this venture was moving toward a bigger and busier direction. It was now evolving the work of all four.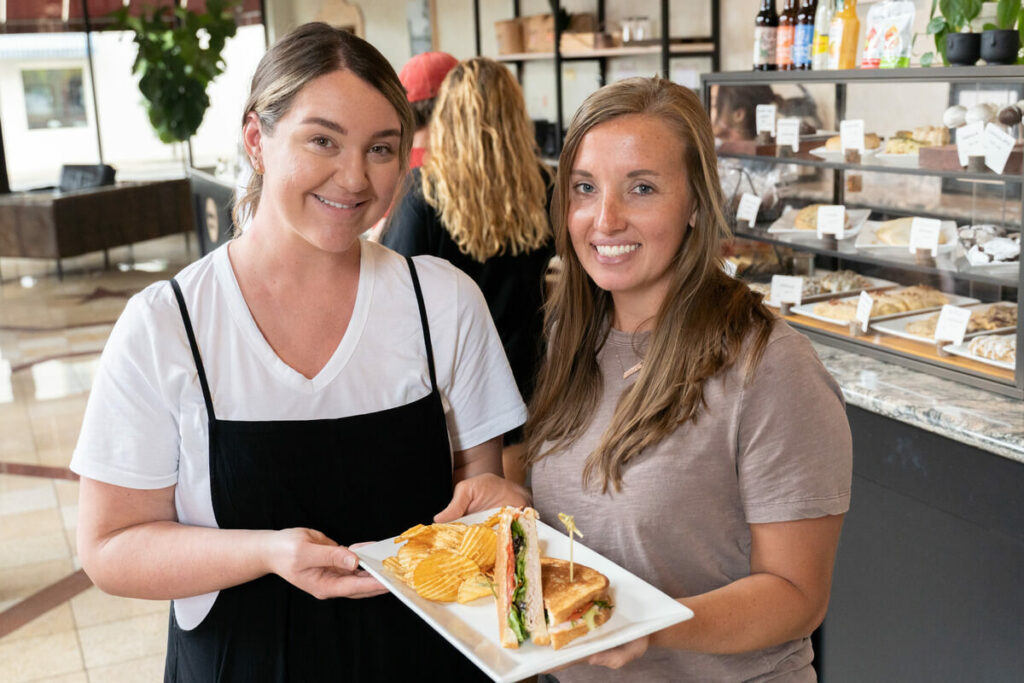 The demand was growing but the size of their food truck was not. So they began kicking around the idea of a brick-and-mortar.
"With the volume of business we were doing, it quickly got to where the amount of time for prep and cleanup was just becoming a lot longer," Rob explained. "While we only open from 7 a.m. to 1 p.m., we were getting there at 5 a.m. and staying until 5 p.m., with prep and cleaning up. Having a base to operate out of was one of the foundational reasons we started thinking about a brick-and-mortar. And while we wanted a commercial kitchen to have the space to make the ingredients that we needed. Also, Winchester didn't have a place to grab a friend and go sit and talk over coffee. Years ago, there was a coffee shop on the other side of the square, but there had been a 10- year span since anything had been there. So we thought, why not?
The group began looking at possibilities around the square in Winchester, taking into consideration things such as size, parking, and accessibility.
"We already had a good following with our truck, so we kind of knew what we wanted to bring to our community but also what our community expected it to be," Rob explained. "And trying to predict how much space we would need, this [space] may have been a bit overzealous. But we also thought if we have the space, we'll be able to use it. Also, we are all from Winchester, and we've all seen the Winchester square through its most painful days, so to be right here on the square bringing life back to dead bones was exciting for us."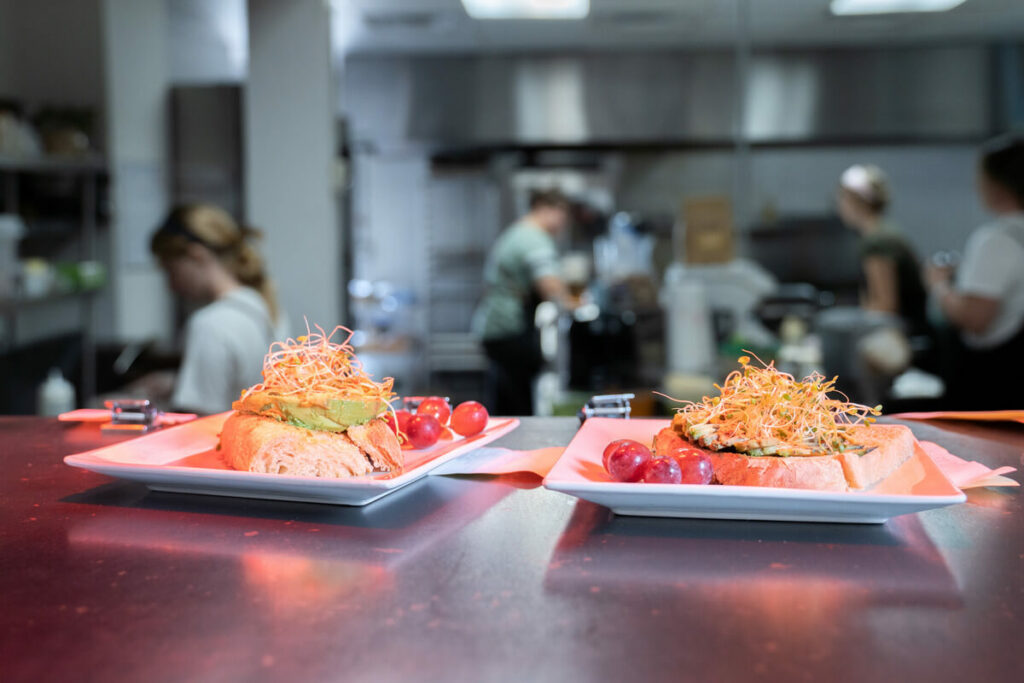 The whole process of opening a permanent store took place during the height of Covid, providing added stress and worry for opening up a storefront. However, the group banded together and saw it through, opening their doors on May 11, 2021.
Upon opening, Crista said she felt that they had created a place where everyone would feel at home.
"There are a lot of great restaurants in Winchester, but when you are sitting down eating you feel like you have to finish and get out for the next person," she said. "What was important to us was that people felt very much at home, and they could bring their computers or their books and sit for as long as they wanted, because there is plenty of space."
The menu also reflects the passion of the group and their mission. Crista said she often looks to travel for culinary inspiration.
"Traveling is always inspiring and so is coming back home and trying those new things I've experienced," she said. Items such as the tacos, were something that my husband contributed and brought with him. He is from Texas, and breakfast tacos are just biscuits and gravy down there. That's like you go to breakfast. Those have been a huge hit."
Rob said that they also strive to offer something different to their customers.
"One of the core things about our menu and what we serve is that we do our best to not bring anything to our menu that is not already being served in Winchester," he said. "Part of the reason we started bagels is that there is no place in town to get a bagel. We just recently added Acai bowls because there is no place to get them. It's out of not needing to compete with others who are already doing the same thing and also to bring in things that are not always here."
While the food is delicious, the coffee is rich and the seats are filled, none of Walnut Hill's magic happens without a successful team.
"I think we all play off of each other, " said Crista. "I feel like I am the dreamer, Karen is the organized one who can make things happen, and Rob is the muscle and the pusher. When we are tired, he's the one who pushes us to keep going."
She also gives credit to their employees and managers, Sarah Lapp and Acelynn Dykes, along with the baker, Susanna Miller. Crista said she is grateful for a staff that dedicates themselves to carrying out the vision of the restaurant.
"I feel like we have been extremely blessed in the people that we have found to help us carry out our vision of what we want this place to be," she said. GN