"YOUR NOSE, your ears, and your feet never stop growing. That's a fact," said Florence Clayton Ratcliffe Hull, a fifth-generation owner of the shoe business in downtown Tullahoma, now known as Clayton's "The Family Shoe Store."
"Your feet change! That's why we don't just ask for your shoe size and pull a shoe off the rack. We measure your feet and fit you with exactly what size and kind of shoe you need, meaning the proper length and width. We try to carry special widths (from slim to extra wide) for babies up to great-grandparents. These are services we will always provide."
Fitting people for shoes is something Florence could likely do in her sleep. She, just like her children, grew up in the shoe store. Before she reached high school, she learned the business's ins and outs, from gift wrapping and making bows to decorating the display windows.
Florence shared, "I have many wonderful memories growing up and being in Clayton's. When I got in trouble in junior high, my punishment was to go to Clayton's, clean out the upstairs, and paint the displays." Jokingly she said, "I didn't know it was a lifetime punishment!"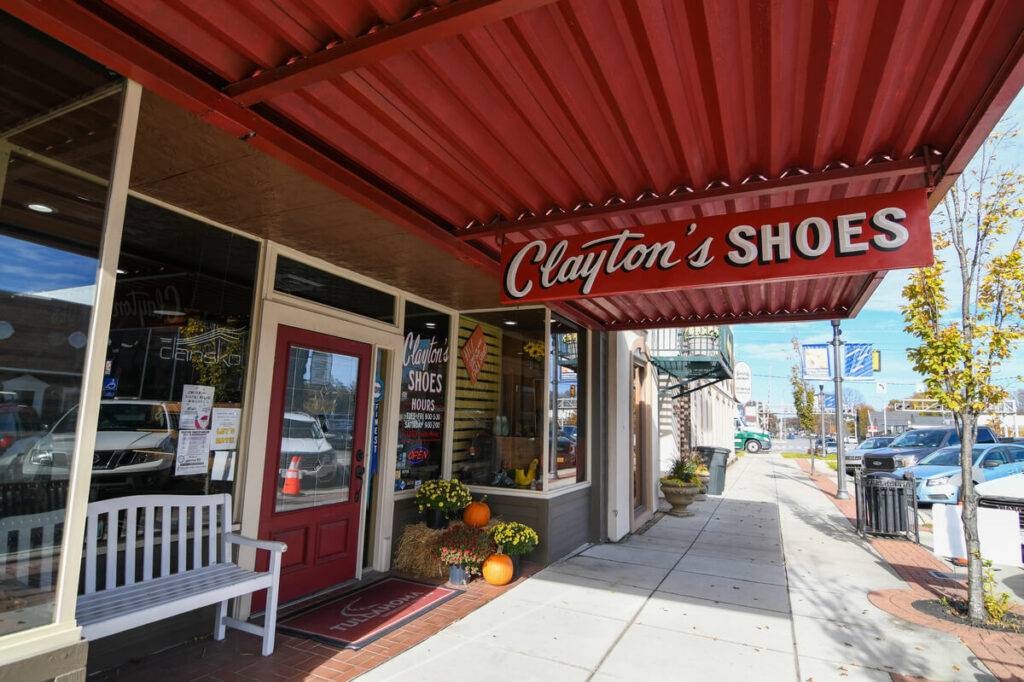 Florence resumed, "Truly, I love what I do. I enjoy trying to help people with their sore and hurting feet, and this store has turned out to be such a blessing for my family and me. I love the heritage that I have, and I love my family's story."
So how did it all begin? And how did a little shoe store passionate about service make its way to Tullahoma and then withstand the test of time throughout the decades?
Florence recalled the many stories told to her. She said, "It all started with my great-great-grandfather,James Clayton Sr. He came to America from Newcastle, England, with his wife and three children. They settled in Cincinnati, Ohio. His wife passed away soon after their fourth child was born, prompting Clayton to travel with his four children to the Chattanooga area. When he arrived there, he was told Chattanooga didn't need another shoemaker there but that Tullahoma, Tennessee, over the mountain, needed one. So what did he do? He followed the need. In 1882, he started a shoe business on Lincoln Street, where we are located today!"
"James Clayton Sr.'s son, James Clayton Jr. (my great-grandfather), was often called Zippy. Zippy worked under his father as an apprentice. Later, Zippy found himself working for W.H. Anthony, a local store in town. Zippy, or James Clayton Jr., ended up buying that store in 1900, resulting in the birth of Clayton and Company. Supposedly, he paid $1,800 for the business."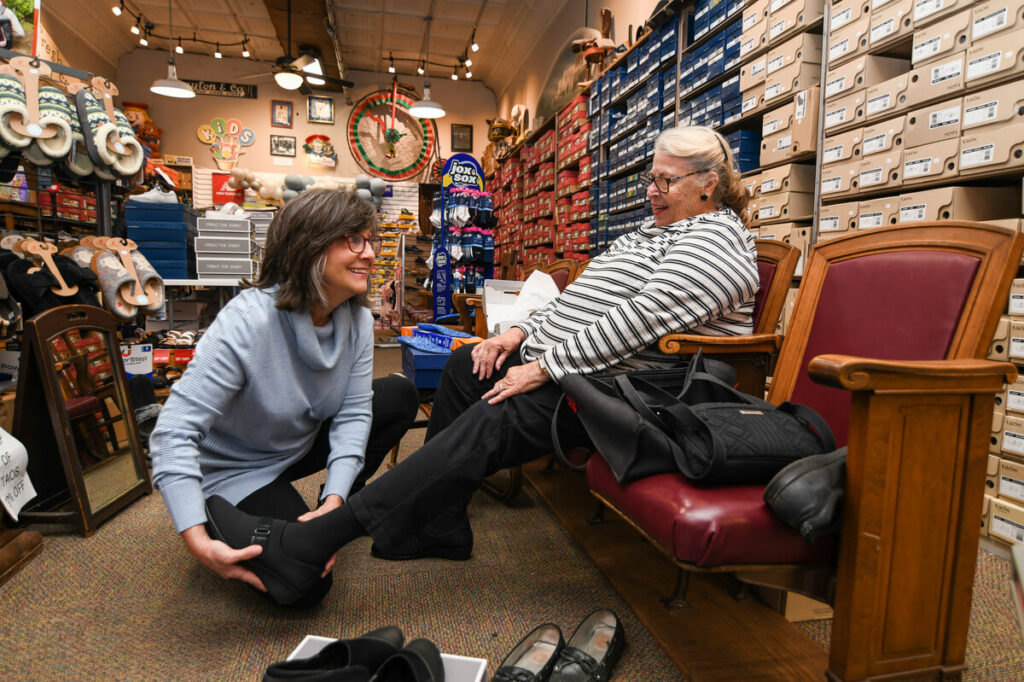 "The next generation came. James Clayton's daughter, Pauline Clayton Ratcliffe, was my grandmother. She had ownership of the store but never worked there. However, my grandmother's cousin, Clayton Hart, did work there for over 60 years. Most people probably remember him as the "Clayton" of Clayton's Shoe Store, though he was never an owner."
Florence's father's generation moved into the picture next. Her dad, Robert Ratcliffe, and his brother moved to Tullahoma to live with their grandparents during the Depression in 1936. The two young men began working at Clayton's and attending Tullahoma High School.
Finally, Florence's generation came. Florence shared, "Daddy had three daughters, and I was the baby. I graduated high school in 1977 and then went to college for one year at Middle Tennessee State University. I ended up coming back to town and learned more about the business from my cousin, Clayton Hart. He taught me everything from customer service to bookkeeping. At that time, Daddy had already retired and was out enjoying golf most days. Honestly, I don't think he ever dreamed it would continue on this long."
Florence continued, "There were times he would say to me, 'How are we going to compete with all the changes in business?' I would always reply, 'Well, to me, the only way we can survive is to continue doing what we've always said we would do, which was 'serve the area with service, quality, and fit.'" And that is what Florence has continued to do over the years!
Though Florence will never push her children (Stephen, Mary Frances, and Leslie) or grandchildren to take over the store, she knows they all love the business and its rich history! She believes the family will work out a way to continue the legacy in downtown Tullahoma when the time is right! Either way, Clayton's Shoe Store has greatly impacted our community with its high standard of service! May Clayton's "The Family Shoe Store" live on for another 122 years! GN