WORDS ARE just words until life gives them meaning. For Tullahoma City Schools Superintendent Dr. Catherine Stephens, the word "ready" had meant a great deal for the long-time educator. The word's meaning would set in motion a change for Stephens and her family, along with the opportunity to further share her love of education with the educators and students of Tullahoma.
No matter how tedious school might have seemed, most of us had a favorite teacher during our academic tenure — a teacher that made a difference, sparked a love, or completely changed how we thought about ourselves and our impact on the world around us.
Mr. Leamon was such for Stephens. According to Stephens, the middle school pre-algebra teacher sparked a love of herself and learning that is still burning bright.
"I was at a point where I didn't see my potential and worth the way he did," she explained. "He got to know me and evoked an awareness in me that I am smart, capable, and can accomplish anything I put my mind to. I recognized through him that a teacher has an amazing opportunity to change and impact a life for good and permanence. Until then, I didn't necessarily see my potential and worth, and his interest and teaching style made a difference. I knew then I was going to be a teacher. He knows where I am today, and he knows I am a superintendent. We still keep in touch."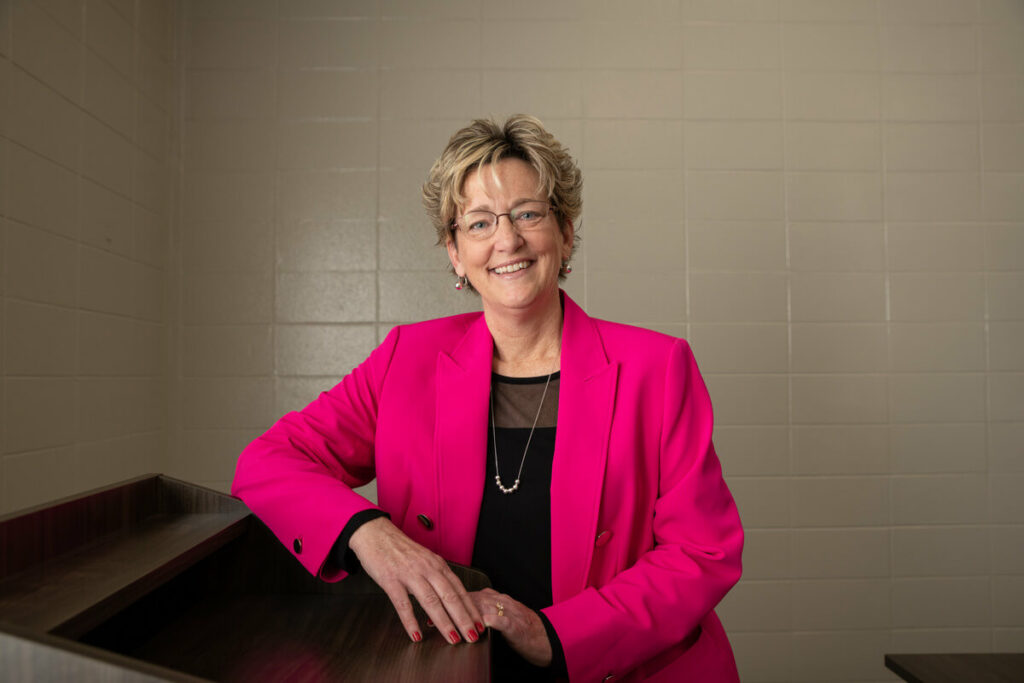 After graduating from Virginia Tech, she landed a job teaching fifth grade students in Virginia Beach. That first teaching job would bring out something in Stephens that would further prepare her for the journey ahead.
"The school's principal, Mr. Oglesby, told me I should be a principal," said Stephens. "He said that people follow you, and they listen to you. It's how you communicate, and I see leadership potential."
Mr. Oglesby's words would resurface upon moving to Texas with her husband. She would see new meaning and purpose in his words. Her journey would then ready her to take on the role of principal.
"I realized a principal sets the tone and establishes a healthy feeling that permeates the school," she explained. "If the principal is focused on students, gets to know them, and demonstrates genuine care for them, they feel seen and valued. Additionally, real success happens when the principal loves and nurtures the teachers and staff members so that they feel a crucial part of the team, which continues onto the students."
As principal, she saw a school's workings in a different light. Her lens and perspective changed moving from the classroom to this role. She enjoyed being out front greeting students every day. She loved going into classrooms and helping both teachers and students. Whether she was aware of it or not, her time as principal was also readying her for her next chapter.
A move to Tennessee found her returning to her teaching roots but in a different way. After teaching at Middle Tennessee State University, she felt the call to return to a school leadership role in primary and secondary education. She served as an assistant principal at Bellwood Elementary, as principal at Northfield Elementary, and opened a brand new school, Scales Elementary, as principal in Murfreesboro City Schools. Following this, she became an assistant superintendent with the Franklin Special School District, overseeing teaching and learning. Soon, she would take the next big step in her journey; becoming a superintendent.
As an assistant superintendent for six years, Stephens heard about a superintendent position opening with Tullahoma City Schools (TCS). Colleague and friend Dr. Dan Lawson was retiring. Completely content with her life and career, Stephens suddenly felt a tug at her soul.
"My heart pulled," she said. "It was a pull similar to what I had felt when I was [a] principal, [and] similar to what I had felt when I was an assistant principal. But I loved my life and what I was doing, so I ignored the pull and stayed put. A superintendent was named. In September 2019, a change was made, and my heart pulled again. I decided to pray over it."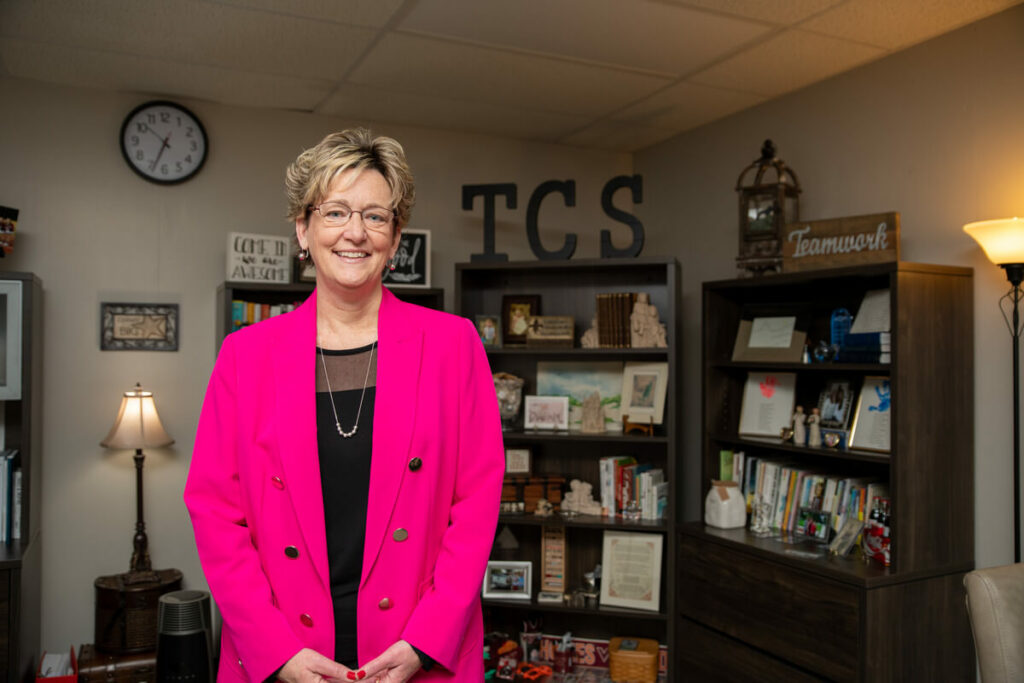 Each year, Stephens has a word for the entire year. For 2022, her word has been "joy," which she loves. These words give meaning and purpose as she navigates each new year. In 2019, her word was "ready."
"I didn't like it, but I made a bracelet that spelled out the word trying to embrace it," she laughed.
In December 2019, Stephens participated in a mock interview at an event for prospective superintendents across the state. She was asked two crucial questions: Why wasn't she a superintendent already, and did she know about the current open positions across the state?
"I told them I was aware of openings, and there was one place pulling on my heart," she explained. "At the end of the interview, one of the gentlemen changed everything when he said, 'Dr. Stephens, I want you to listen to me for a minute,' and he slowly said, 'You are ready!'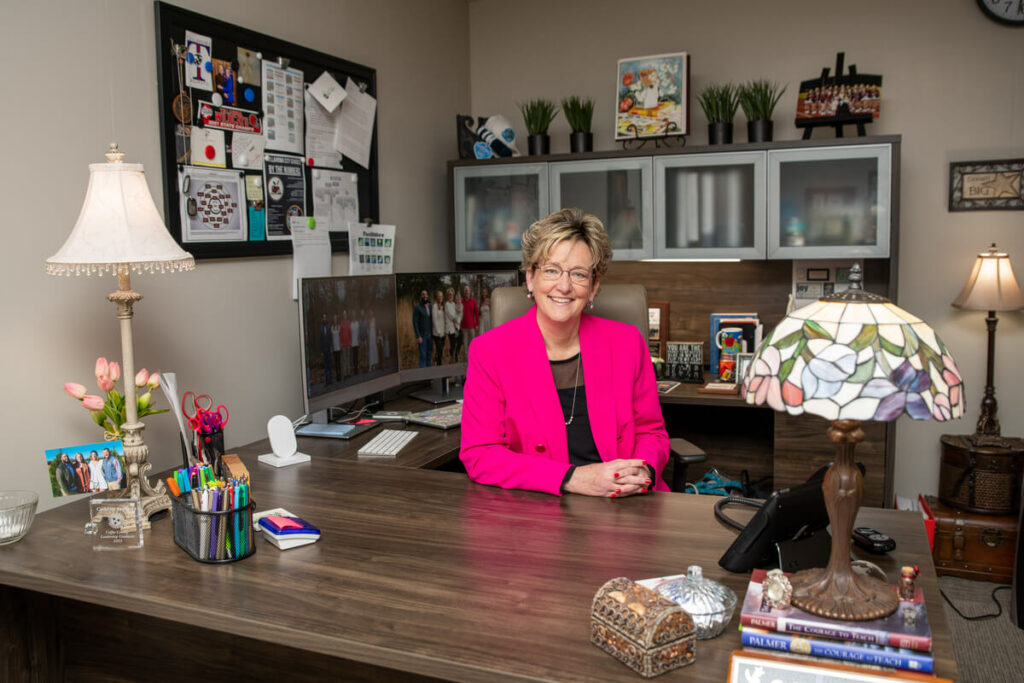 In that instant, the unfavorable word she had been given for the year suddenly had a profound meaning — one that would change her life entirely.
"I got into my car and burst into tears," Stephens said. "I called my husband and told him we had to go to Tullahoma. This is what I'm supposed to do, and it's exactly where I'm supposed to be. I went through the process, and now I am here. It has been remarkable."
Now, as the TCS superintendent, Stephens said she finds joy in immersing herself in every aspect of the district.
"I go to as many events as possible. I love visiting schools routinely and engaging with students, teachers, and staff," she said. "From teacher to principal to superintendent, my classroom has just grown. If someone asks, I love being in the classroom, being a guest speaker, or reading aloud to students. I truly enjoy engaging with students and teachers; it is a joy."
Of the impact she has made on those she's led or taught, Stephens said that while she hopes she has left a lasting impact, the reality is they have genuinely impacted her.
"My assistant will tell you; she knows when I've been to a school," she said. "I walk higher when I return. They are my love. They impact me far greater than I impact them, and that, for me, is a life well lived." GN