MOST PEOPLE know Lili Bella's Cakes and Coffee for their beautiful custom cakes and delicious homemade cinnamon rolls. Since opening their bakery in the cozy historical cottage on Shivel Drive, it has become a fixture in the Hendersonville community. But many may not know the inspiring story behind the bakery's success.
The founder of Lili Bella's Bakery, Jennifer Ramos, has always had a passion for baking. She said that passion was fostered by her grandmother, who was an amazing baker and cook.
"Food has always been a centerpiece at all our family events," Ramos said. "I was always in the kitchen with my grandmother baking."
While growing up, Ramos said she spent many hours watching her grandmother bake culinary masterpieces.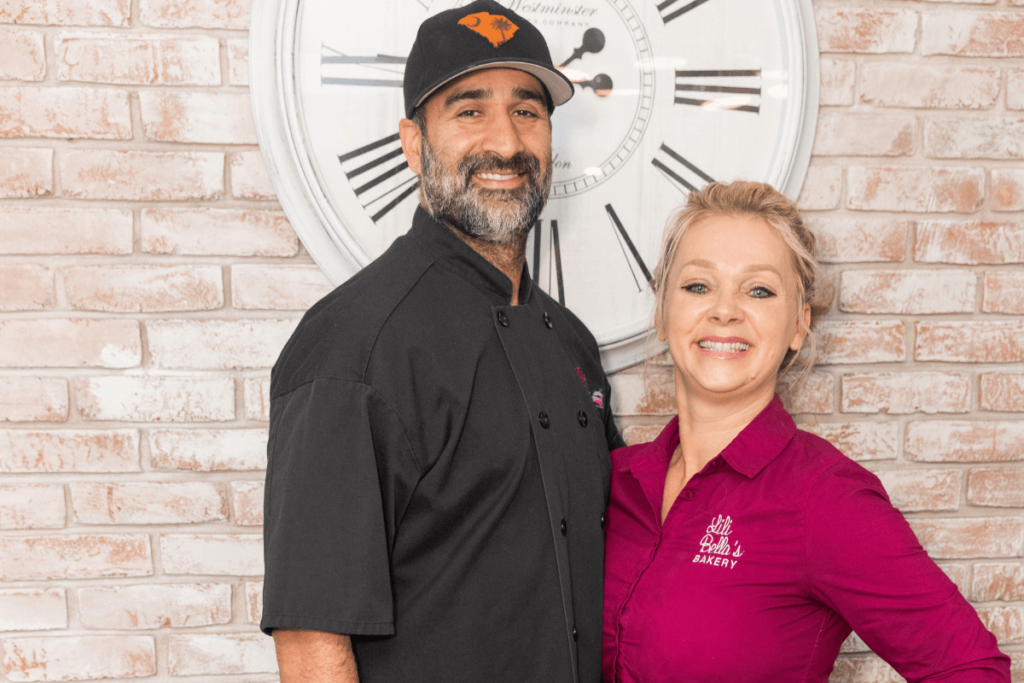 While the bakery has a beautiful storefront now, Lili Bella's began in 2017 in Ramos' home kitchen. She started by making cakes and cupcakes for her children's school events. Neighbors who noticed her work began to request custom birthday and celebration cakes, and it just snowballed from there. The business quickly grew, and soon, she was making tiered wedding cakes and sculpted fondant celebration cakes.
All of those decoration skills were self-taught. She said the artistic nature of her work is a God-given talent, and she has been able to cultivate that gift through time and hard work.
"Being able to make sculptures and other beautiful creations with fondant came naturally to me," Ramos said. "It has been amazing to learn creative techniques and intricate details through videos posted online by pastry chefs, decorators, and other self-taught cake artists."
Talent is not the only thing that has allowed Ramos to succeed. Alongside that is an incredible determination – after all, it isn't easy for an amputee and mother of five to start her own business. Ramos was involved in a nearly catastrophic accident in 2011, right after she graduated with her master's degree in teaching. She lost her right leg below the knee, but she was determined not to let the accident change who she was, going on to become a teacher.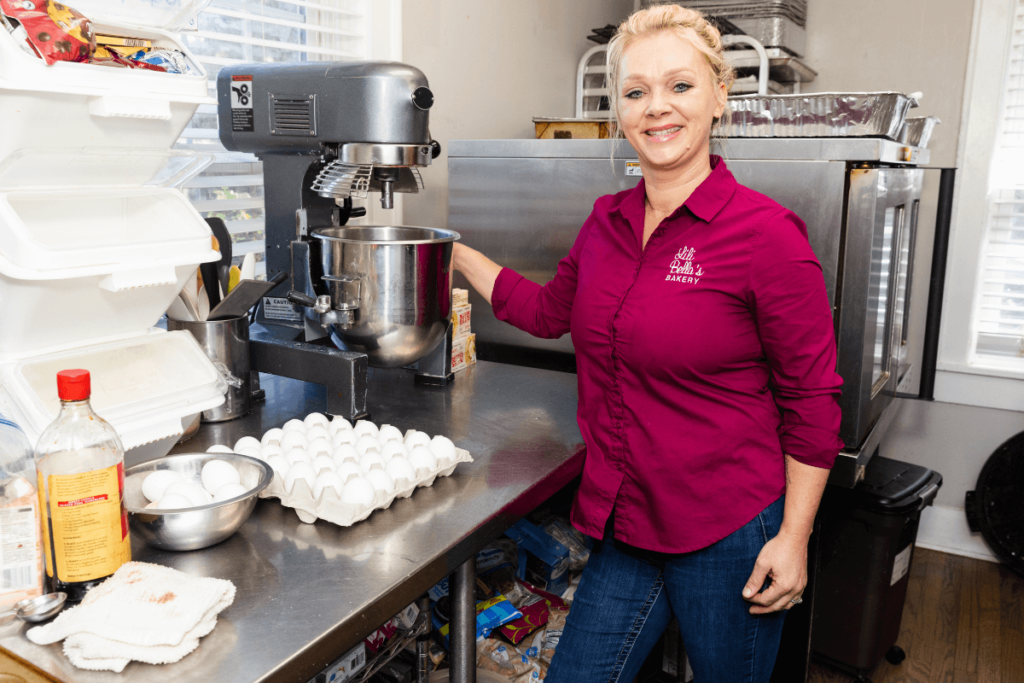 "I had to overcome many obstacles to get where I am today," Ramos said. "We're all going to have things happen in life that will bring us down, but we just have to keep going. We have to think about the things and people in our life that are worth moving forward for and strive to be our best selves."
That drive didn't change when she began to stay at home after her fourth child was born or when they bought, renovated, and opened the bakery's cottage storefront. In fact, many regular customers were surprised when they realized she was an amputee. Her husband, David, said it can be hard to tell because she is always on the go and doesn't let her injury or prosthetic leg slow her down. When she first started Lili Bella's, she even brought the younger kids to work with her every day.
"Jennifer literally had a baby strapped on, and she was making coffees," David said. "Starting the business, basically with a baby strapped on her back and front."
David and Jennifer renovated the cottage to help people feel at home. Jennifer said many places now don't have a homey feel and, far too often, don't really take the time to know their customers.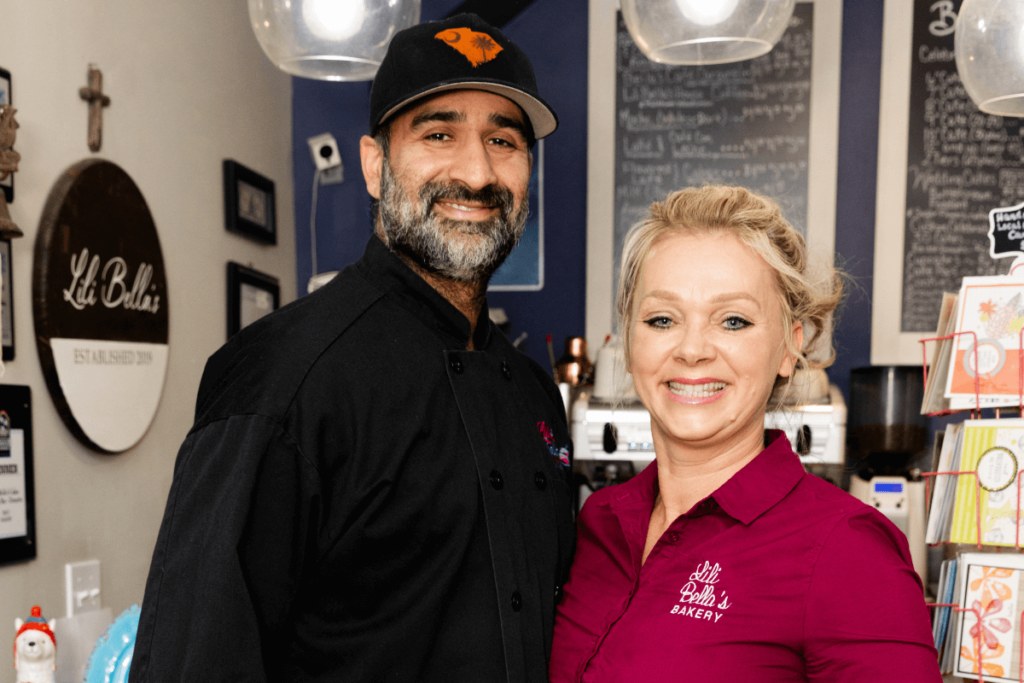 "Being a place where our community can come in and know that we want to know them and truly care about who they are is the major focus of our business," Jennifer said. "If we are making a custom cake for someone, or if someone is coming in to have a cup of coffee and a cinnamon roll, we just want people to feel at home at Lili Bella's."
Having their kids there as they work adds to that homey, family atmosphere. Many customers have watched the Ramos children grow up, and the bakery itself was named after their oldest daughter, Isabella Liliana.
"It's so personal, the relationship we have with people," David said. "We are becoming a fixture in the community, and people really feel like they are part of our family."
The children have learned life lessons, too, he said, because they get to see a growing business in action.
"Our children, and now our grandchildren, get to watch us run a business," David said. "They get to learn how to work hard and see your dreams realized, how to operate a business daily, how to overcome obstacles, and how to work with people."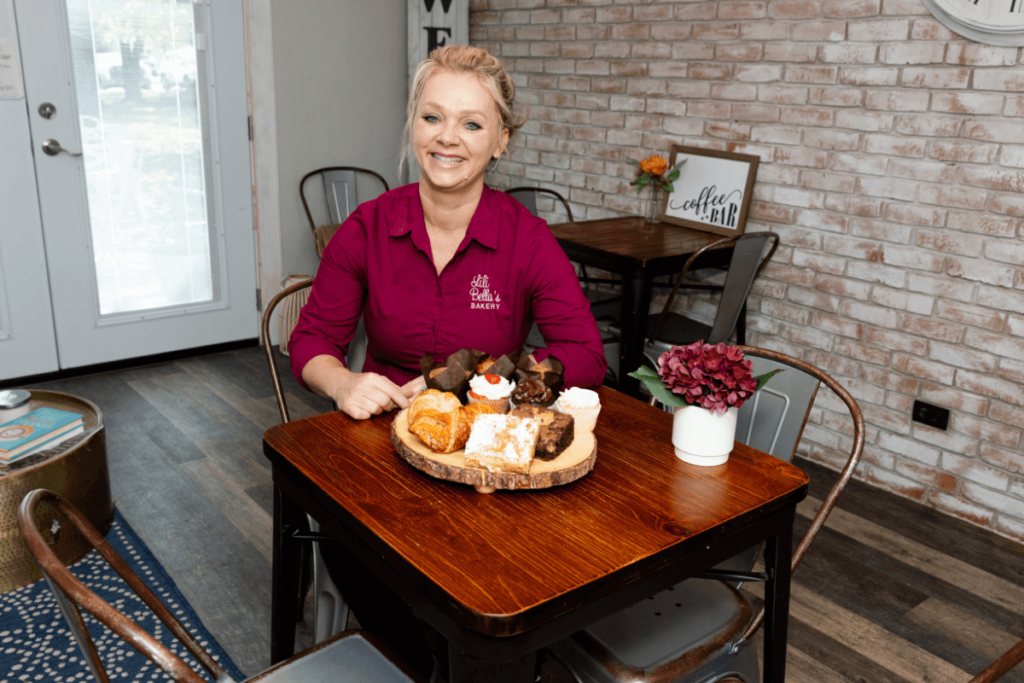 The success of Lili Bella's Cakes and Coffee is also due in part to the support of the Hendersonville community. Community support is essential for a local business.
"We're a family of faith," David said. "Every day, we see that He has blessed us with this business, our family, and the people that walk through that door."
Jennifer said she couldn't have done it without the support of her family and friends. She said the hard work of creating a business comes on the front end with long days and sleepless nights, and while you can do it if you believe in your dream, you need people to help you persevere.
"We have so much inside of us… so much untapped potential that we don't realize we have," Jennifer said. "There are going to be hard days in life, but surround yourself with people who are your cheerleaders, the people who speak life into you and encourage you to move forward."
The bakery has been steadily growing since it opened, with an outdoor area and gluten-free kitchen being the most recent plans developed. There is no doubt that Lili Bella's Cakes and Coffee will be a staple of Hendersonville for years to come. GN