THE BEST businesses are committed to the community and their customers, and Bernie Gallerani Real Estate is no exception. They regularly donate to organizations in Tennessee and beyond and have given thousands of dollars away since they were just The Bernie Gallerani Team, years before they became their own company in 2022. Real estate managing broker Wendy Gallerani said their team started by donating to the Children's Miracle Network, but also wanted to find other opportunities.
"We have always felt it was important to give back to our community, so we have made it our mission to support the causes that are important to us," Gallerani said.
Among the organizations they sponsor is one unique nonprofit: Smoky Mountain Service Dogs (SMSD). As the only accredited service dog organization in Tennessee, SMSD provides a vital resource to veterans in the area. Raising and training a service dog isn't cheap — it takes over $22,000 to put each dog in their veterans' hands. The agents of Bernie Gallerani have sponsored four dogs since 2019 and have no intention of stopping. 
The first dog they sponsored was Tucker, who, instead of being paired with a veteran, went to serve with the VA Tennessee Valley Healthcare System. Typically, sponsors are a part of the Passing of the Leash ceremony, but the pandemic initially prevented them from seeing Tucker. Fortunately, that only remained the case for a short time, and Gallerani said meeting the dog was an exciting experience.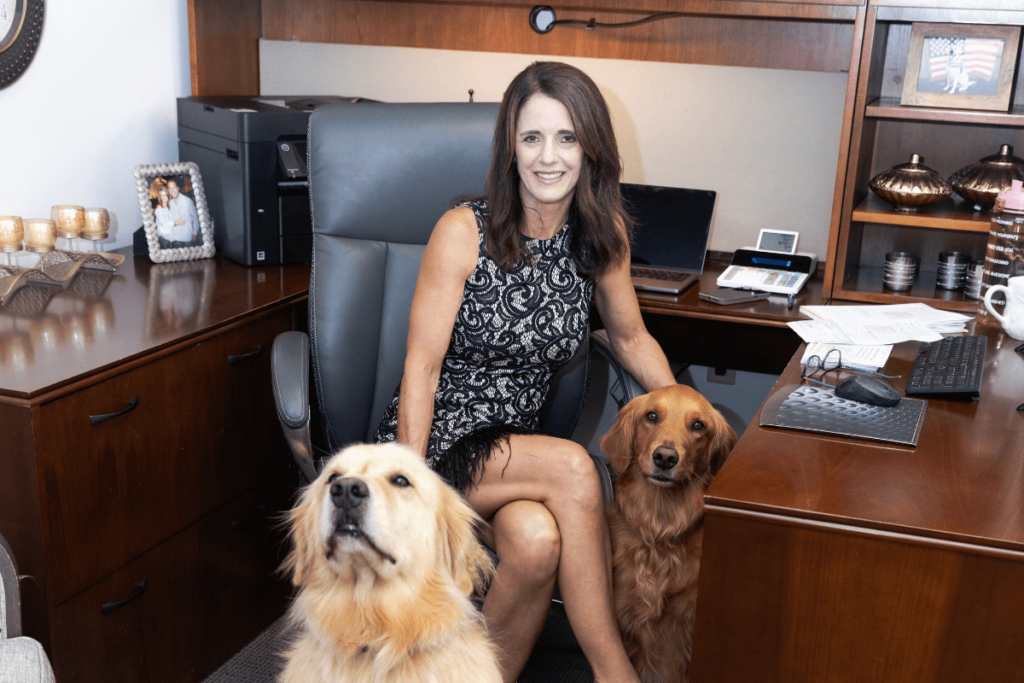 "They had never done that before, where they actually were giving a service dog to basically be the dog for many, many people," Gallerani said. "A representative from the hospital [brought] Tucker to our office, and we were able to meet him and finally see what our charitable organization donations did."
In addition to providing emotional support, service dogs are trained to perform various tasks, including carrying items, retrieving medication, and even going for help. The brokerage's other two graduated dogs, Blaze and Halo, have been paired with veterans to do exactly that. 
"I think that they form a strong bond," Gallerani said. "They go everywhere with the veteran." 
Not every dog will make it through the course, and those that don't will be adopted. The company's fourth sponsored dog, Triscuit, is still training at the facility.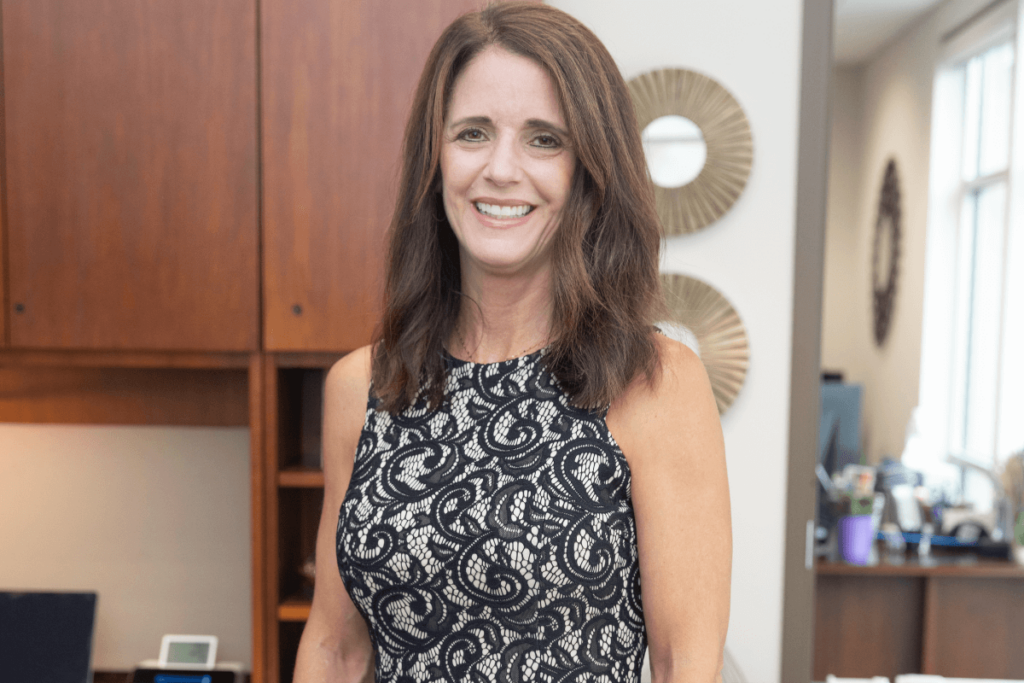 "They have different mile markers that they have to pass in order to move on," Gallerani said. "We've had a couple of changes there, but it looks like Triscuit's gonna make it."
The real estate company's generosity is a direct result of the success of the company and the heart of its staff. Gallerani said everyone in the company can help with funds raised, often with a percentage of their commission. Some chose to donate lump sums instead, and several clients have even gotten involved.
"SMSD really cares about their dogs and the veterans they serve," Gallerani said. "Once the dog gets old enough, it will retire and become the veteran's pet, while the veteran gets a new service dog to continue working."
"They'll monitor that dog for the rest of its life," Gallerani said. "They check in on the veteran and do home visits. They ensure that the dog is being well cared for and serving the veteran's needs. And if there's any fine-tuning that needs to be done, they may bring the dog back to the facility or bring additional training to the veteran. So they really stay on top of the dog, even after he's gone away from the facility."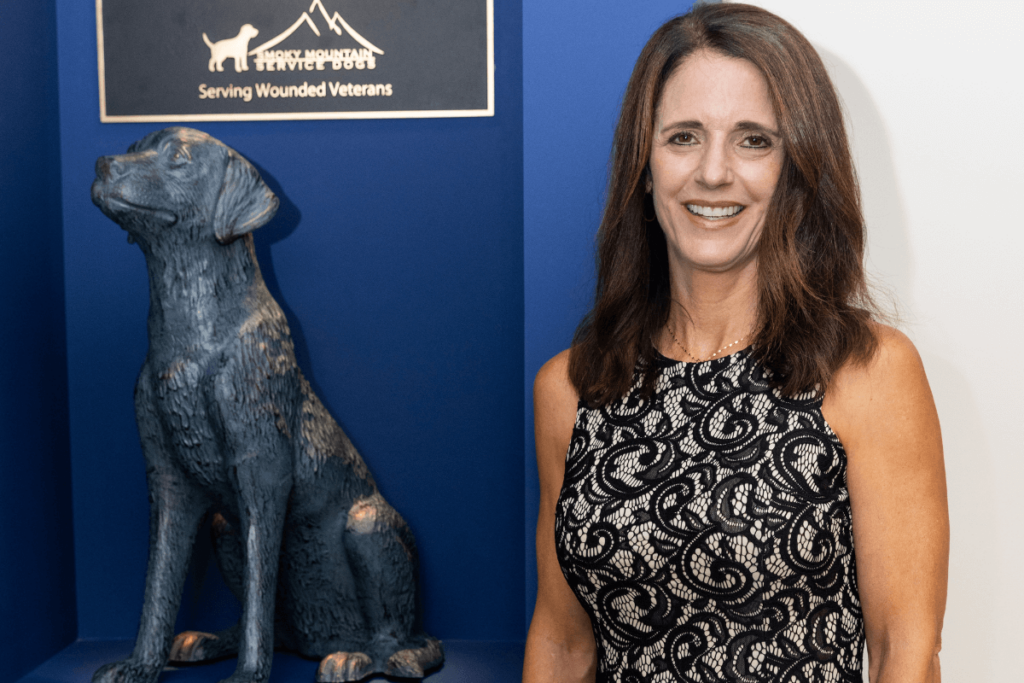 This isn't the only service dog program the brokerage supports. Vanderbilt's Children's Hospital also has a pet therapy program with a service dog named Squid, and the Gallerani's support is helping them expand to get a new dog. Beyond that, they also work with Amazima Ministries in Uganda.
Bernie Gallerani Real Estate's history of giving is incredible, and every one of the organizations they support actively makes the world a better place. The Gallerani's intend to keep making that possible for as long as possible.
"We will continue to support SMSD, Vanderbilt Hospital, and Amazima," Gallerani said. "I am sure if another opportunity for a local organization comes up that speaks to us, we will support them also." GN