NANCY SIMPSON is a comforting voice, in a fearful time, in the life of a woman facing an unplanned pregnancy. The crisis may be so overwhelming that the support available is unknown. A young woman may have no idea where to turn. Simpson and the Life Choices Pregnancy Support Center Coffee County volunteers can help. They provide a network of support and services, all free of charge. The work of the center is Simpson's passion.
In February 2017, Simpson visited the Manchester open house of Life Choices Pregnancy Support Center Coffee County and began working as a volunteer in March. By June, Executive Director Donna Malone, who had been overseeing Life Choices Coffee and Franklin County locations, needed assistance. She created center director positions at the Coffee County and Franklin County locations and asked Simpson to consider the Coffee County office.
"I was a little uncertain at first because I hadn't been volunteering for long, and it was the first time I had been involved hands-on. But I prayed about it and knew that the Lord laid it on my heart, and He would equip me to do this," Simpson said.
He did, and Simpson does.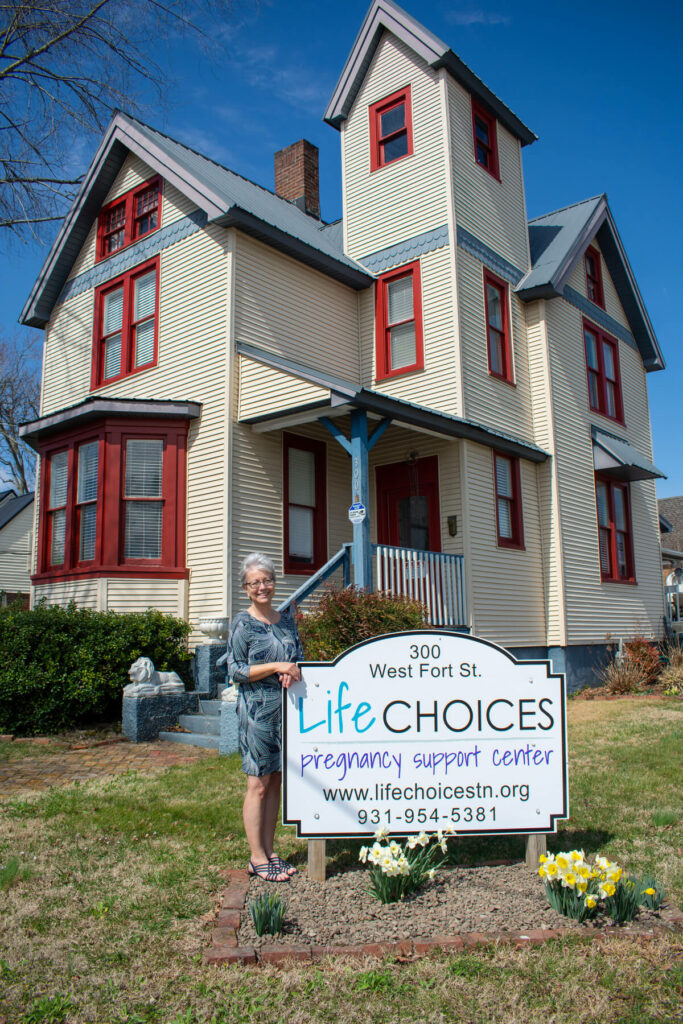 The Life Choices Manchester location celebrated its fifth anniversary in February. Simpson and the volunteers are happy for every opportunity to provide resources to pregnant women, such as pregnancy tests, ultrasounds, counseling, educational classes, and a baby boutique. Free abortion recovery classes are also available to women and men who have been through abortion as well.
Simpson and the Life Choices team offer grace and kindness in all situations.
"I've learned to understand and respect the fact that a lot of these women are in very difficult situations. It's a struggle and a challenge, and they're scared. They're not sure, and their future looks so uncertain. We want to just meet them where they are and listen to their story. We want to love them and meet them where they are – no judgment, lots of grace because that's what God shows us," she said.
Simpson continued, "When a young woman leaves here, we may not know what she's going to decide."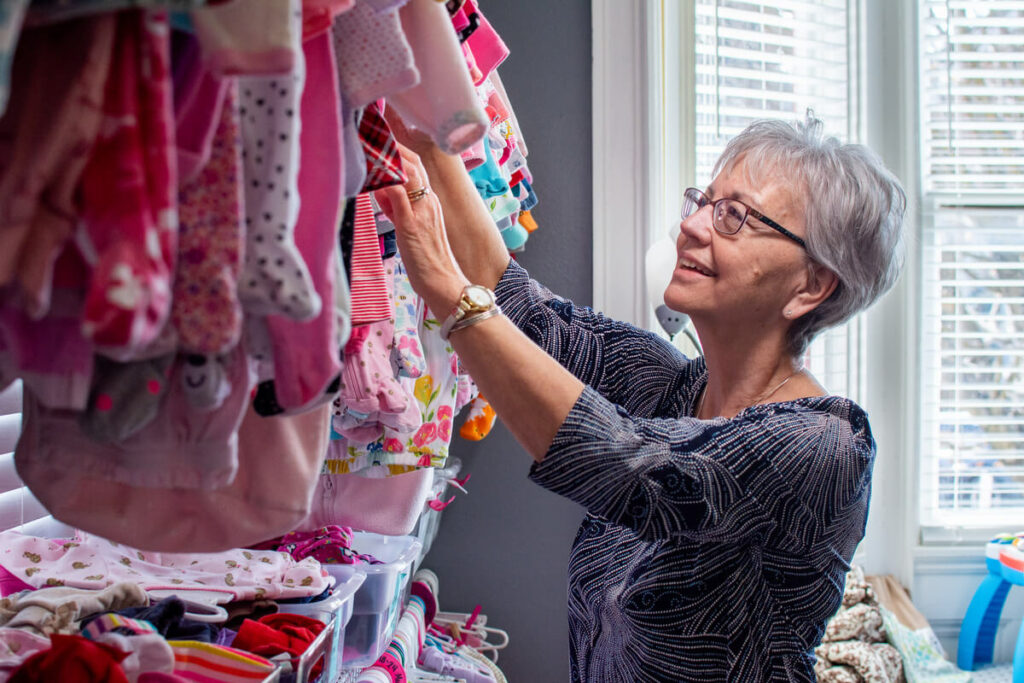 As center director, Simpson keeps an eye on everything. She oversees the center's operations, everything from coordinating and supporting the volunteers to directing donations to their boutique. But she still loves opportunities to speak with clients.
"I love when I get the opportunity to speak to clients because that's really where my heart is. I started as a volunteer and wanted to work with clients in the center, and that's still the best part of my day. We know the number one gift we can give is to let clients know God loves them. So many of them have never heard that," she said.
The call of her work and the centers is clear. "It's that we all did our best to represent Christ effectively, to be His hands and feet here," said Simpson. -GN