A SIDE FROM teaching, you might find Westwood Elementary School teacher Teresa Bellamy sitting in faculty meetings and attending her grandchildren's and students' sports games. You might also find her helping with the drama club.
Teresa Bellamy has been married to her husband, Bob, for 34 years. Together they have five children, 14 grandchildren, and a great-grandson due in May. They have two dogs: Pickles, a miniature dachshund; and AnnaBelle, a mixed breed.
Teresa is in her 26th year of teaching and enjoys working in the school system and spending time with her grandchildren, who attend Westwood Elementary. 
She said her late grandmother inspired her to pursue a career in education, but she wouldn't officially start teaching until her 30s. 
Teresa said, "She kept telling me as a little girl that I can do anything I put my mind to. And when I was little bitty, I would set up my stuffed animals as students in my class."
She said that growing up, she moved to different schools and was never in one spot for a whole school year, so she could never share a connection with her teachers. 
"I never had those bonds with special teachers. I never had a teacher to really influence me to become a teacher. But it would have been my grandmother that influenced me to become a teacher."
Although she maintained good grades in school and earned a spot on the honor roll, Teresa couldn't attend college until she was 30 because it was not feasible for her and her family when she was a teenager. She overcame many obstacles as a child, including not knowing her dad until she was older. Her dad, Cliff Griffin, who lived in North Carolina, contacted her and asked if he could move to Manchester and live with her family soon after he developed throat cancer. She and Bob decided Manchester was the best place for him, and he lived with them for 15 years before he passed away. Griffin was a door greeter at Walmart who spoke through a microphone and was well-known in the community.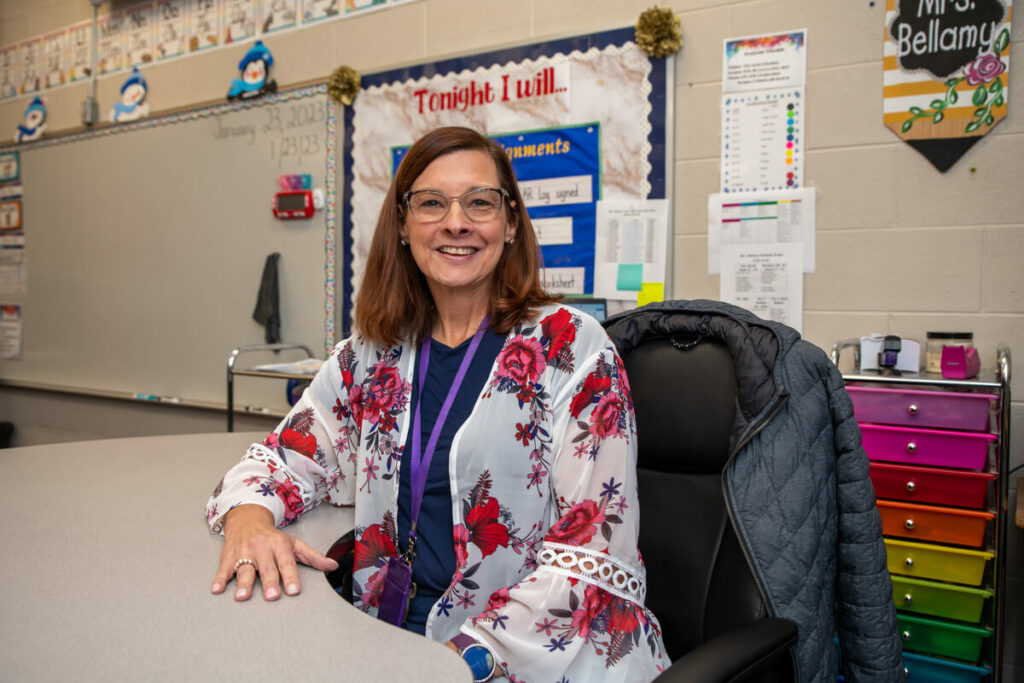 After Teresa and her husband were married, a man at her church told her she needed to be a teacher. She hadn't given it much thought after her grandmother passed, but he told her he would pay for her first semester of college, books, and tuition. 
Teresa was initially reluctant because she was married with four kids and a newborn. After he reassured her that he and his wife would do whatever they could to help her, she decided to enroll. Her dad was also helpful; since he lived with the family, he took her children to school and cared for her baby while she was in school. She applied for several grants and worked on the campuses she attended. She graduated with honors from Motlow State Community College, Middle Tennessee State University, and Tennessee Tech, earning her associate, bachelor's, master's, and education specialist degrees. She said, "I could not have completed this without the help of my family, friends, and my church." 
Teresa enjoys attending her grandchildren's sports games and performances. She also enjoys crocheting gifts for her students at Westwood during the holidays. Her students received a crocheted heart pillow and a warm winter hat this year.
"I love it when my former students tell me they still have the gift I made them for Christmas."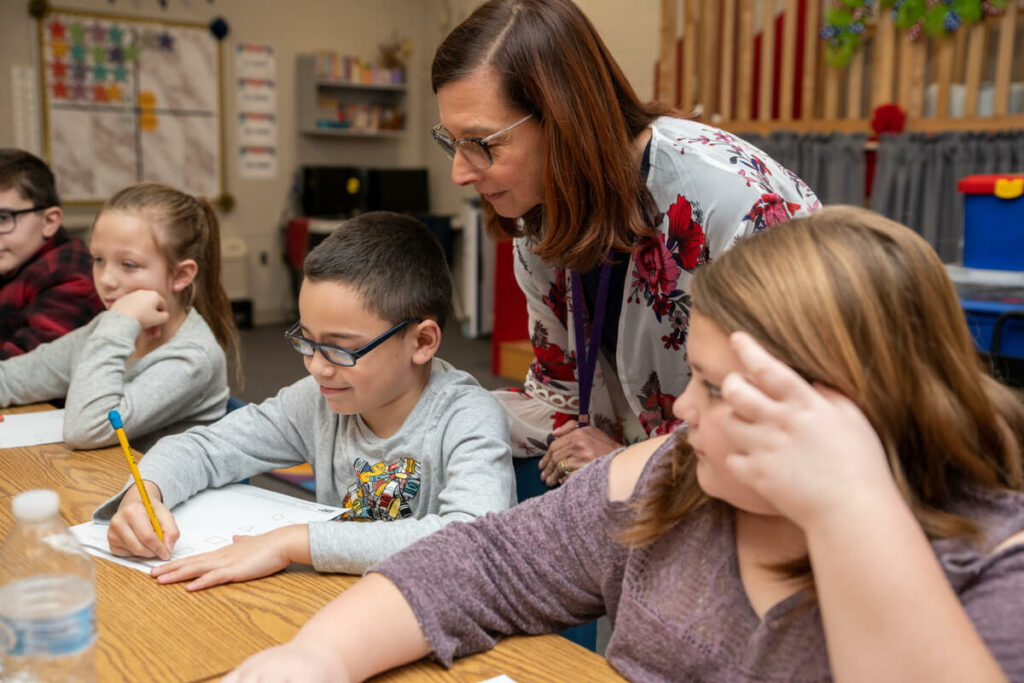 The most rewarding part for her is helping enrich her students' lives through core educational and life skills.
"Teaching is one of the most rewarding professions in that it gives you an opportunity to impact a future generation."
Teresa said her students are the inspiration that keeps her moving forward.
She said, "I want to help them grow, learn to think critically, and develop enduring bonds with them, even after they leave my classroom. I love keeping up with my former students and watching their children grow up."
Being an educator, to Teresa, means bearing the knowledge to understand where a child is and building upon the skills and knowledge they've already obtained to help them grow. It also means interacting with families, parents, and the community and being a voice for the children.
"I want my students to use what they learn in school to make valuable changes in their communities. Educating is supplying the facts and then going with the students on the journey to uncover the knowledge that the facts supply." GN