BEDFORD COUNTY native Jon Price heard on the radio about people playing baseball like it was played in the 1800s and he was intrigued. He made the trip to Smyrna to see his first game and decided then and there that he wanted to play vintage baseball when he could work out his schedule. Much of what he saw was familiar: the ball field with nine players, nine innings, and three outs per team per inning.
But it wasn't exactly the same sport as the baseball he played in his childhood. The pitcher throws underhanded with an open hand so there are no surprise pitches. Most unique of all is the lack of gloves on the field. The striker or batter is out if the fielder catches the ball after the first bounce, or "bound," as it is called in vintage baseball jargon. Player uniforms are different too, with no modern fabrics permitted; they are made out of cotton.
The bats and balls look similar from a distance but on closer inspection have variations. For one thing, the bats can be any length although the diameter is restricted to two and a half inches at the widest point. Balls are made from a single piece of leather rather than the two-piece design used today. Even the name "baseball" is slightly changed. Documentation from the 1800s recognizes the growing popularity of the sport "base ball" or, depending on the area in the north you were playing, "rounders."
For the last four years, Jon has been living his dream; Amazon employee by day and April through September a Stones River Scouts base ball player in his free time. He appreciates the comradery and good sportsmanship of vintage base ball. Once a call is made by the arbiter or umpire, it is accepted by both teams with no argument. The home team sets up the field and takes it down again. After the game is over, teams mingle and enjoy each other's company. There is a great appreciation and respect for each other on and off the field.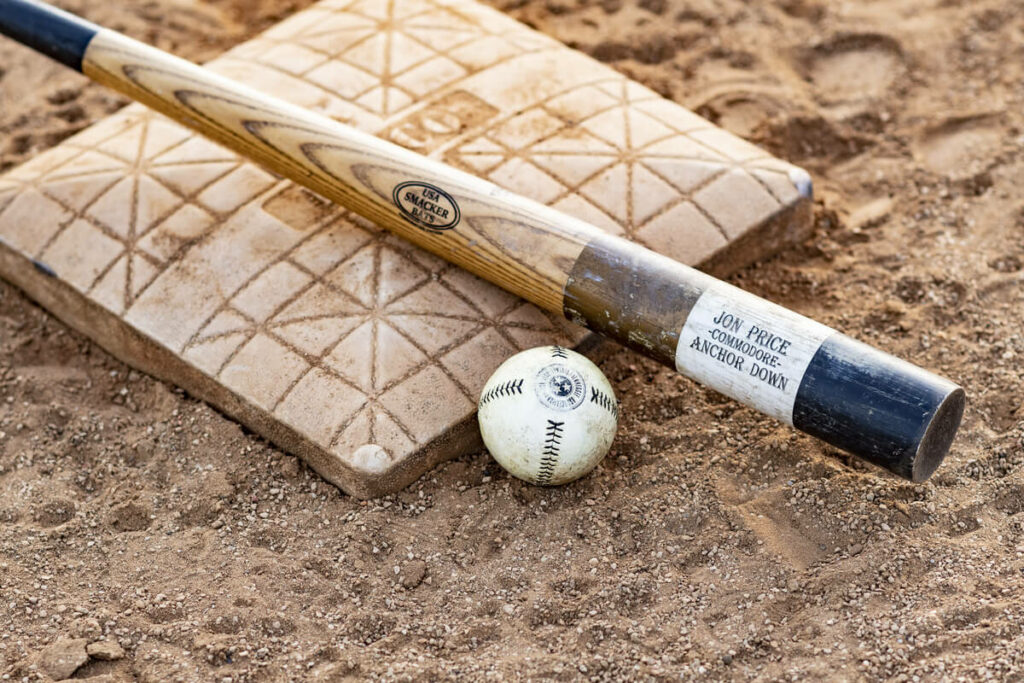 As a National Guard Veteran, Jon was particularly interested to learn that the sport was spread throughout the south because of the Civil War. Prior to the war, base ball was primarily a northeastern sport. As Union troops moved south, they brought base ball bats and balls with them and the sport quickly spread. Base ball was played during free time and even in wartime prison camps throughout the Civil War. It is believed that Confederate guards took an interest in the game Union prisoners were playing and that is how it spread to southern states.
In April 2019, Jon had the honor of playing a game of vintage base ball on the Shiloh National Park battlefield in Savannah, Tennessee. With the sound of an artillery demonstration in the distance and cannons in their view, it was an awe- inspiring moment that connected the very real history of baseball and war.
This past season wrapped up at the end of September with Jon's team finishing first in their league. Beginning in April there are opportunities to watch vintage base ball games. Be warned though, as Jon Price experienced, it may get the itch to get out on the field. There are vintage base ball teams across the State of Tennessee and you can learn more at tennesseevintagebaseball.com. -GN