NEVER UNDERESTIMATE your ability to influence the world around you for the better.
Volunteer firefighter Richard Crick and his 16-year-old friend and Walmart co-worker often lunched together, eating takeout in the Bedford County Fire Department's dining hall. Lunch was frequently interrupted by the tones dropping for a call, hustling the shift crew into action and leaving his friend, Chris Reed, behind with Backdraft, the dalmatian that calls the firehouse home. Attracted to the energy at the department, Reed eagerly accepted the invitation to train as a volunteer firefighter explorer. The more he trained and the longer he was surrounded by the department's dayto- day activities, the more Reed appreciated the help they extended to the community. He knew he was where he wanted to be, but he also knew that a duo career path was a practical choice.
Reed completed his college degree intending to work in Walmart management for 20 years, then he would retire and become a career firefighter. Before the 20-year mark, a full-time position with the Bedford County Fire Department opened, and Reed walked through it and never looked back.
"I built an entire career around customer service with Walmart, and being a firefighter is nothing more than that. We truly have the best job in the world. We help people and serve the public on what might potentially be the worst day of their lives. Responding to those incidents allows us to hopefully make a difference for someone when they need help the most," Reed said.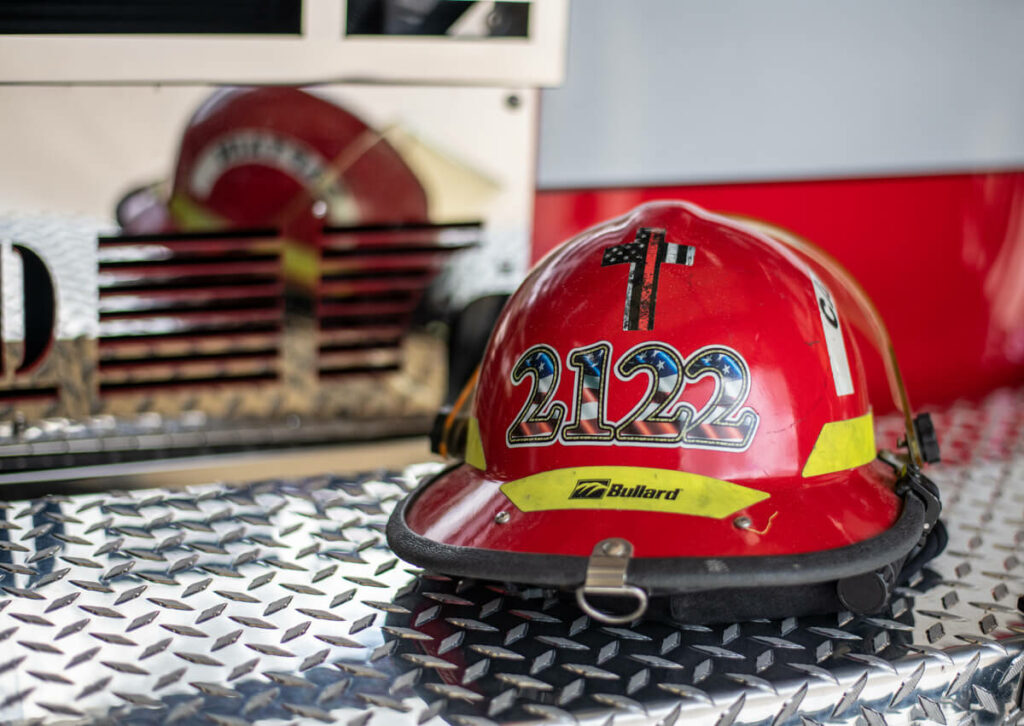 Although "frontline workers" became a pandemic buzzword, emergency responders have always been frontline workers. Reed said, "Frontline workers have always been here doing their jobs to benefit others. For all the people who have the privilege to do what I do, it's an honor to wear the uniform alongside them and help people. Few careers can provide people with a job they love and the ability to help others at the same time."
As the general public, we see first responders from afar. We may rarely think of them or the demands and details of their jobs until we need to call upon them. Even then they are our heroes and respond, handling things we can't and seeing things we don't. It takes a toll on them.
"As a child, you always look at emergency service people, whether fire, police, military or EMS [emergency medical services], as superheroes. The image of all these people is of someone tough, that comes in and saves the day or protects people. That tough-person image historically has also meant you just deal with the things we encounter at work. But those incidents build up. The stress of the job or a career in emergency services can weigh on an
individual. Thankfully, we've now started to realize this. Critical incident stress management and debriefing sessions enable us to talk about calls where the outcomes may not have been favorable or were stressful. We've learned to talk about it with each other. If that's not enough we move on to the next help level. We've learned that it's okay not to be okay, but you must learn to manage it," he said.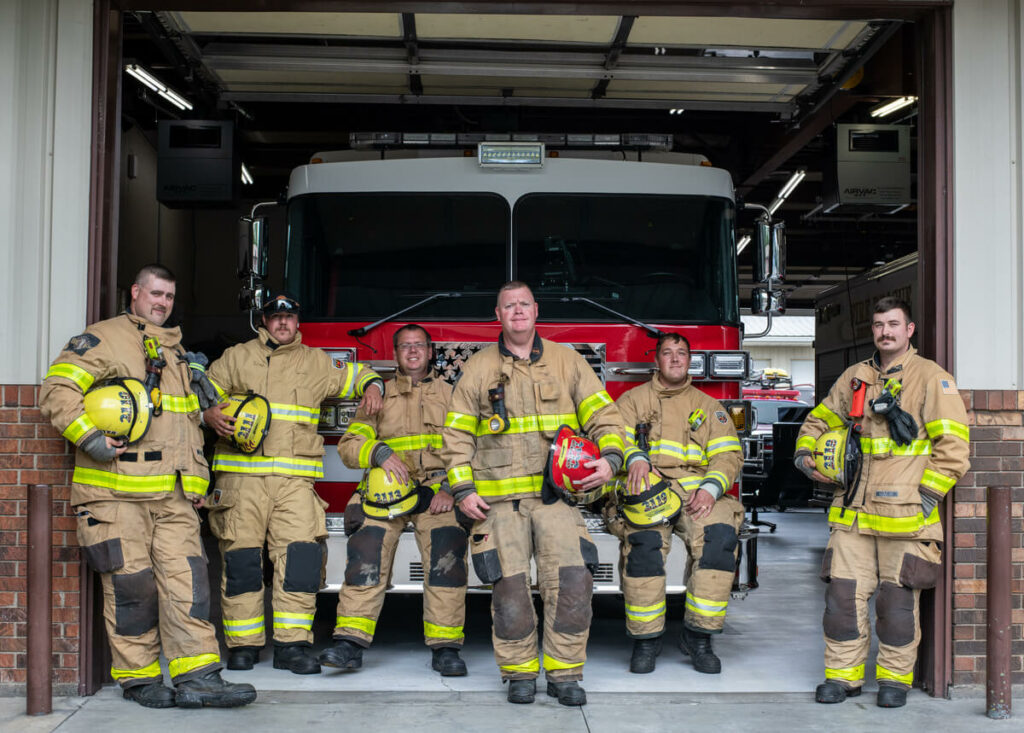 Sharing these experiences creates a brotherhood and sisterhood in the department, enabling them to lean on each other. It is a common misconception that they sit around the firehouse waiting for a call to come in and their shift to pass. The calls are only a portion of their duties; the job requires a special dedication to public service at a great expense.
Reed said, "Working in the emergency services field requires a passion for helping others, a tremendous amount of ongoing training, and an investment of time on the job away from home. Most civilians never realize we spend at least 120 days a year away from our own families to do this job. Every four years of working 24 hours on and 48 hours off, we spend one whole year away from our families. For those with children, that means they missed an entire year of their child's life, to be at work helping others."
"I have a great team on my shift, and together we do our best to make a difference on every call we respond to. We are a very close-knit group of individuals who work together to help others. I'm thankful I can help people in the community where I grew up. It's so cliche, but I only hope to leave this job better than I found it one day. I hope I prove to be a good leader to my crew, and I hope we, as a team, can go out and do our jobs to the best of our abilities to help others and make a difference in their lives."
Fire service in Bedford County is predominantly volunteer. There are 20 paid career firefighters within the Bedford County Fire Department. The remainder is volunteers, and together they operate eight volunteer stations (soon to be nine) in the county. 70% of fire service in the United States is volunteer. These men and women give their time and resources in addition to working their regular jobs, to serve and protect our community.
"It's not about the pay or the recognition. It's about being there for others in their time of need and helping others. Often, volunteers pay for their gear and their training. When you see firefighters out in the middle of the night, several of them likely woke up in the middle of the night and left their families to respond to someone else's emergency. They may still likely have full-time jobs to clock into within a few hours," Reed said.
You never know who's watching them respond to our needs and will become the next volunteer. GN