MANY VETERANS call Lynchburg home, partly due to the tremendous support they can find in the community. With an active Veterans Council, an active Military Order of the Purple Heart (MOPH), and Veteran Valor Farms less than 20 miles away, Lynchburg does its best to take care of those veterans who settle down nearby. The community's success can be significantly attributed to MOPH national sergeant-at-arms Gary Witt's determination to serve veterans.
While Witt was just the commander of the Lynchburg MOPH chapter, he led the organization to be recognized as fifth within the nation. He led Lynchburg to join the National Purple Heart Trail, with several universities and the surrounding counties of Appomattox, Amherst, Bedford, and Campbell, making a "Purple Heart Community."
"I worked with Liberty University to become the first Purple Heart University in the state of Virginia, which was a great distinction," Witt said. "Later on, the University of Lynchburg also became a Purple Heart University."
The Purple Heart Trail is a system of universities, cities, communities, and roads that pays tribute to Purple Heart recipients — those veterans wounded or killed in action. Witt said the local MOPH chapter also does its best to take care of veterans in the area, which he feels he has to do as a retired Marine.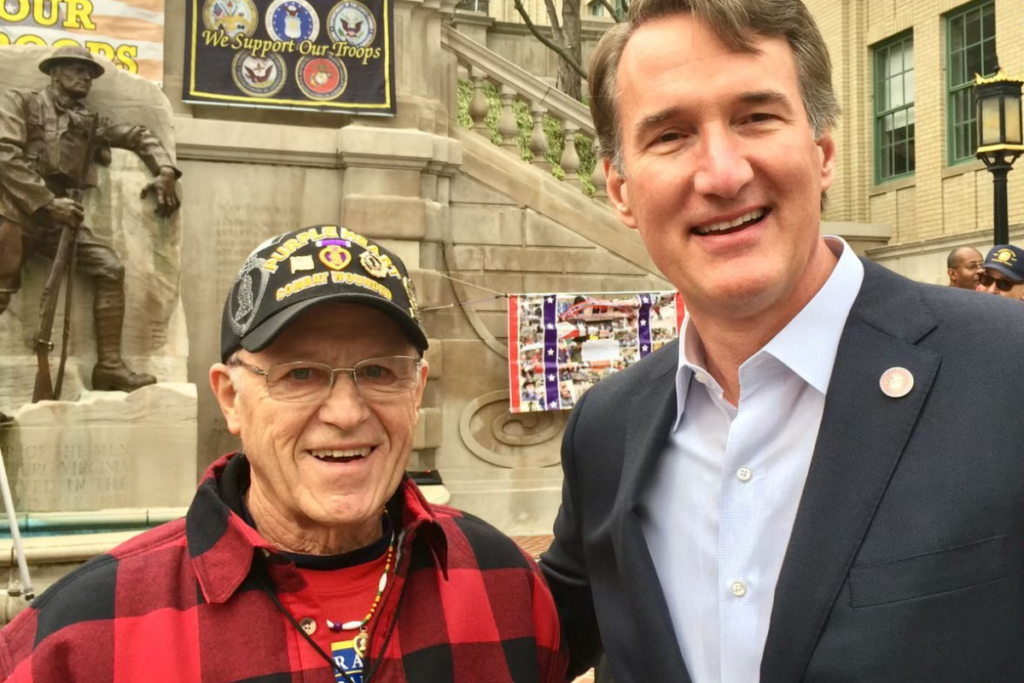 "Being a veteran myself and being a combat-wounded veteran on top of that, I just feel obligated to do what I can to help any veteran that comes through us and try to make sure they are taken care of," Witt said. "We need to look out for our own."
Aside from his involvement with MOPH, Witt is also a board member for the Lynchburg Area Veterans Council and has volunteered with Veterans Valor Farms, building tiny homes. While he has worked with them, the council has renovated Medal of Honor winner Desmond Doss's house, using it to house veterans in need. The council often supports those looking for help, even putting them up in hotels for a few days while they figure out what would help them best. Witt said the veteran often won't come for help until he's lost hope.
"Do they need to go to Valor Farms or move into the Desmond Doss house, or is there some kind of way that we can help them in the Lynchburg area?" Witt said. "The only thing we can do is try to help him any way we can."
The council, the local Department of Veterans Affairs, and the American Legion help veterans with benefits claims, overdue bills, and financial advisement when needed. Witt said the residents of Lynchburg are very active in this, coming to the council's monthly meetings to see what they can do.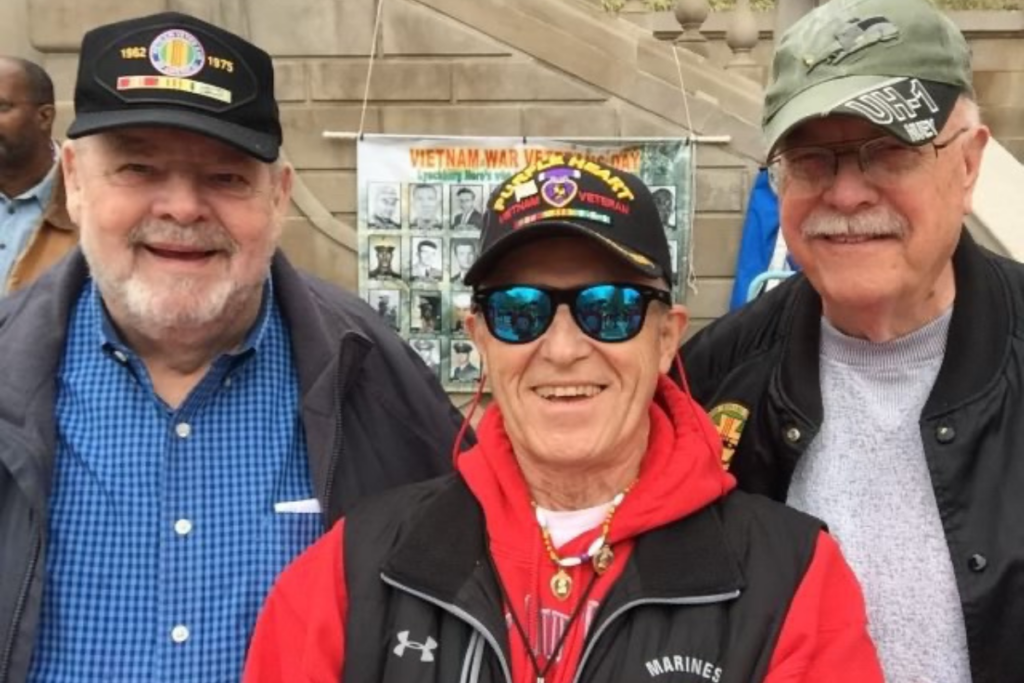 "We'll have 40 or 50 people there from all around the community and from every kind of organization you can think of. They come to find out what they can do to help support the veterans," Witt said. "We have a very active and helpful veteran community in Lynchburg, and I'm very proud of what we've done."
The veteran community always gathers at the Monument Terrace Troop Rally every week and has for the last 21 years. Witt said everyone who is a veteran or wants to support veterans is welcome.
"We try to make the community aware that we are active," Witt said. "If they want to know what's going on in the veteran community, they can find out there."
He has received multiple awards for his service both in the military and after, including MOPH Patriot of the Year and the George Rogers Champion of Freedom. Witt remains dedicated to helping other veterans find their feet in life. Lynchburg and Campbell County are certainly better for it. GN