THOUSANDS OF people will cheer as Tullahoma's Santa Claus, James Fuller, rides on his sleigh down Jackson Street on Friday, December 2, at the 66th Annual Tullahoma Christmas Parade sponsored by Stan McNabb Automotive. The parade festivities, including the grand marshal reception and tree lighting ceremony that takes place the night before, act as the town's official welcoming event to usher in the holiday season.
The night before the parade, cars, trucks, and SUVs will fill the parking lots along Jackson Street. Each parked vehicle will attempt at getting the best viewing spot in town. The parade, featuring roughly 100 floats, is the one event that brings the entire community together each year. No matter what school your children attend or what street you live on, this event unites us all, drawing crowds in from every corner of the county. Even the floats are sponsored by a wide range of businesses, churches, schools, organizations, and individuals, making the unofficial production crew of this event a true variety of people. A team effort, indeed!
The theme of this year's parade is "A Classic Christmas." Starting during COVID, the Tullahoma Area Chamber of Commerce, in connection with the Tullahoma City Schools Board of Education, decided they would send forms to local schools and let kids send in parade theme ideas. This effort was to keep pace with the Creating Educational Opportunities (CEO) program. The chamber's executive director, Hope Nunley, shared, "We got hundreds of submissions! The kids drew pictures all over and were so excited. As most can imagine, these kids get so creative and thoughtful."
However, the one submission that stuck out to the submission committee, chaired by Trent McNabb, was an idea sent in by Annabella Hovey, a fourth grader at Farrar Elementary.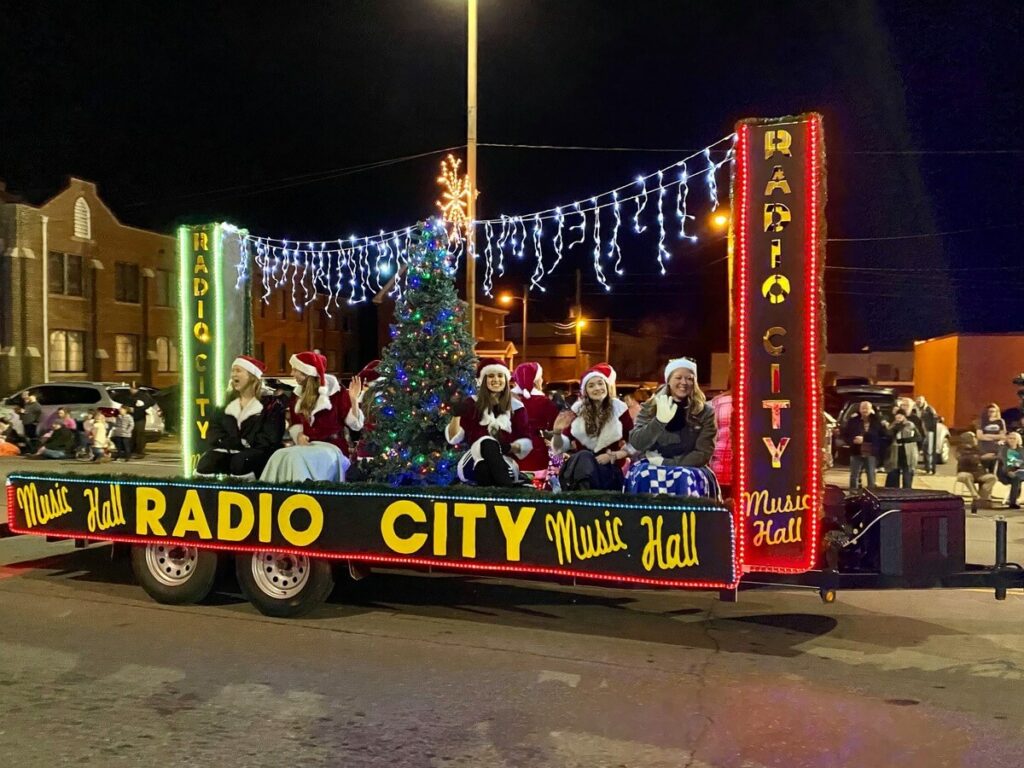 The official grand marshals of the parade were Louis and Ann Baldwin. Over the years, the couple has done significant work within the performing arts community. Awarding the honor was an easy vote from the selection committee. As the grand marshals, the two have the privilege of leading the parade and lighting the tree at the official tree lighting ceremony. The lighting ceremony as well as the Grand Marshal Reception is on the Thursday night before the parade. The sponsor of the reception and celebration is Rodney's Body Shop, and the host is South Jackson Civic Center. The reception is an opportunity for the grand marshals' friends and family in the community to come out and celebrate the enormous honor.
Planning and executing a parade of this size is a massive undertaking.
Nunley shared, "It's very rewarding to see the look on the kids' faces when the Santa float goes down Jackson Street. The Santa float is the chamber of commerce float. It features Santa (James Fuller) coming out of the chimney. And to me, it doesn't matter how old you are — something about seeing Santa just makes you excited. So when I see kids' little faces light up when they see Santa, I think it's absolutely magical. It makes it all worth it." GN