WHETHER GOOD, or bad, some of the most memorable moments of a person's life have been inside the walls of a sterile hospital. For some people, those days are incredibly painful to reflect on or relive. Often, they are reminders of gut-wrenching moments of losing a loved one or other things, such as quality of life. Reflecting on these moments can bring feelings of significant loss, pain, anger, intense anxiety or fear, and so many other emotions to the surface.
Others might have hospital-related memories that are blissful and sweet. Parents, for example, might reminisce on those first holy moments after a precious child of theirs entered the world. Athletes might reflect on a surgery that gave them a fresh start or a few more years of play. And as a result, they are filled with gratitude upon remembering.
Regardless of where people find themselves on the vast spectrum of emotions, there seems to be one thing in common: people remember who was near and how they were made to feel as a result of the care they received. Names may come and go, and faces may slip from memory too, but when a person is well cared for, that is hard to forget. Vanderbilt Tullahoma- Harton Hospital's hospitalist, Keith Robison, is one of those caregivers who is hard to forget. Robison is acutely aware of the needs of others. He has repeatedly taken extraordinary measures to ensure he gives his patients the best care possible.
For example, just a few weeks ago Robison risked his health and used his own personal time to help a patient in need. The woman, from Lynchburg, had been in the care of the hospital for a couple of days. She was picked up by an ambulance and admitted to the hospital. Robison recalled this story: "The lady was in her car, in the drive-thru, at a local pharmacy. She became ill enough that she just didn't think she could go on, so she pulled her car off to the side and called 911. An ambulance came and brought her to the hospital. We admitted her. We have an amazing group of nurses at the hospital who took care of her. I was also seeing her each day, using the appropriate protective equipment. She improved over the course of a few days. However, the woman was COVID positive and still potentially contagious. Her car was at the local pharmacy, not too far from the hospital. When it came time for her to be discharged, she needed a way to get to her car. She was reluctant for her family members to help. We tried a couple of taxicab options, but they were unwilling to take her, which I understand. So I thought, well, you know, I've been in the room with her every day that she's been here, so I'll just put on the protective gear and drive her myself. I drove her to her car, and she was able to drive home. She was very appreciative."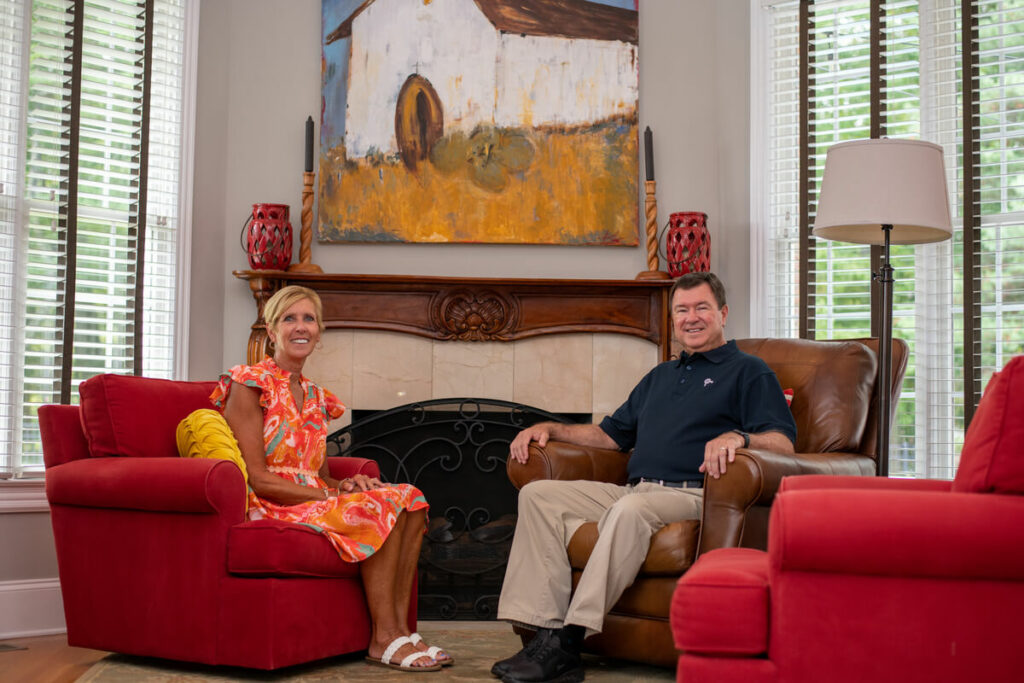 Although Robison might shrug at the retelling of the specific story, it accurately speaks to his ability to recognize needs and his willingness
to meet those needs. In fact, Robison's role as a hospitalist came as a result of his ability to see a greater need within the local medical profession sphere. He shared, "When I came to Tullahoma [in 1988], at that time, there was really no such thing as a hospitalist. So when we [other medical professionals in the community] would admit patients to the hospital, who did not have a primary physician (or at least not in our community), we had to use a call system in which we took turns caring for those patients. I personally thought that we had grown to the point that we needed a full-time hospitalist, and I believed the evidence supported that as well."
Therefore, Robison petitioned for the local hospital to add the hospitalist program. A hospitalist, by definition, is "a doctor who provides care for patients at a hospital. They have the same education and training as a primary care doctor but specialize in providing hospital care." Robison was foundational in helping get the program started here in Tullahoma. He became Harton Hospital's first hospitalist in 2004.
Since that time, the hospital has only grown its team of hospitalists. Robison shared, "We've added team members since then, and now we have two teams of three physicians. One team is present in the hospital around the clock." Robison continued, "Primarily, the growth was because more and more office physicians became under increasing stress trying to manage their office and take care of their hospital patients, all on the same day. So, to date, almost all primary care physicians who have outpatient offices have their hospital work done by a team of hospitalists." Adding a hospitalist program to the hospital improves our local healthcare system significantly. Thank you, Keith Robison, for your visionary mind and daily answering the call to serve. GN