TULLAHOMA WELCOMED another running event in December at the 66th Annual Tullahoma Christmas Parade: the Mistletoe Mile Fun Run. In true festive fashion, participants raced in costume down Jackson Street before the parade began, while the community who lined the street cheered them on.
The Tullahoma Area Chamber of Commerce had heavily promoted the race for months ahead of time, and children, in particular, were excited about the event, said Executive Director Hope Nunley.
"They get an opportunity to run down Jackson Street… with it completely closed to traffic and at night," Nunley said. "There's just something really fun about that from a child's perspective."
Children weren't the only ones involved, however. The nearly 50 participants included community members ages 5 to 65, all dressed for the occasion. One notable participant came dressed as Santa, riding a T-Rex.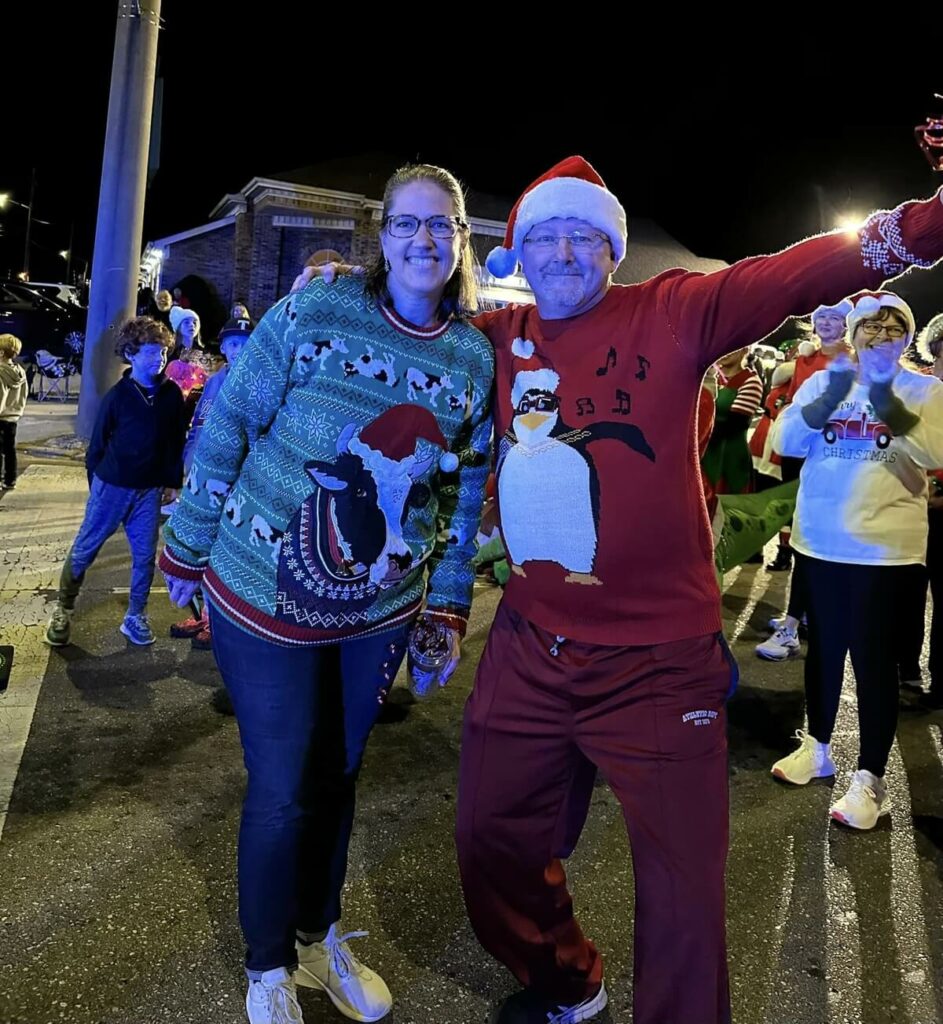 The Mistletoe Mile has been a passion project for the Chamber of Commerce 5K committee, said Nunley, and the feedback after the race was positive.
"We have hosted several 5Ks the last three years and wanted to incorporate a fun run into the Christmas parade," Nunley said. "Thousands of people have lined the streets, and they are all… anxiously awaiting the parade to start, so we thought it would be really fun for the runners."
The Tullahoma Chamber of Commerce has organized several races before, including the popular fall Wobble Gobble 5K and the spring Run the Greenway 5K. Executive board member and race director James Fuller said Tullahoma's Get Fit inspired the 5Ks the chamber has put on! While the other races also served as Chamber of Commerce fundraisers, the Mistletoe Mile Fun Run only had a $10-$15 entry fee.
"It's not a huge moneymaker," Fuller said. "It's really more just trying to get people together."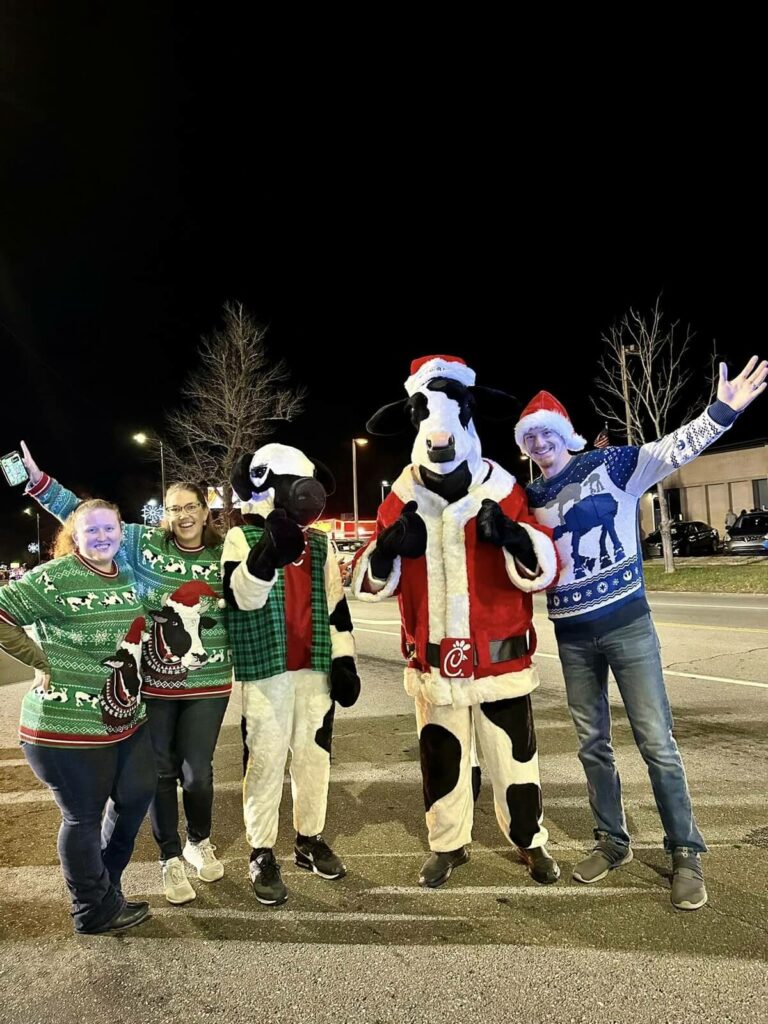 While the race was shorter and more causal than some of the other 5Ks, it still took the cooperation of many organizations to put it together. Fuller said after the idea was set forth, the 5K committee had to meet with officials from the city of Tullahoma, the police department, and the fire department, as well as potential sponsors. Fuller said that the committee in charge has between four and five members, but they also get help from the community.
"We've got probably 10 or so volunteers," Fuller said. "We obviously have a great team."
At the end of the race, prizes provided by the title sponsor, Chick-Fil-A, were awarded to the best-dressed male and female runners and the overall winner.
"We do consider it a great success," Nunley said. "They loved having the race prior to the parade, and I think that the spectators really enjoyed cheering on the runners while waiting for the parade to start." GN