BROADENING THE public's accessibility to local beef and produce is Farmington Local Market. The market opened to the public in April.
The store is a part of Farmington Angus, a farm based in Normandy that has been providing local beef to the community since 1985, by founders Dr. Stephen Bills and his wife, Margaret. Today, the farm is owned by the Bills', along with their son, Dr. Collin Bills, and his wife, Kristin.
According to Kristin, the family decided they wanted to make their product more accessible to the public.
"We wanted it to be more accessible to the public for beef," said Kristin. "People were coming out to our house when ordering beef, or we would go to the farmers market, or I would deliver it to their houses. We wanted to really open it up and have more people find out about it that way."
The couple decided to open a brick and mortar storefront in Tullahoma. While beef is the primary focus of the store's inventory, Kristin said they also offer locally grown produce and other goods.
"Our main focus is beef," she said. "But as we thought about what we wanted it to look like, we wanted it to look like a market with other local products," she said.
The store features beef in a variety of cuts, local pork, milk, eggs, bread, and other locally sourced goods.
According to store manager Chelsea Boyd the majority of the goods are from the Middle Tennessee area. She added that the growers were found through networking avenues such as social media and attending farmer's markets.
"Everything is local, from the Middle Tennessee area (with the exception of some produce)," explained Boyd."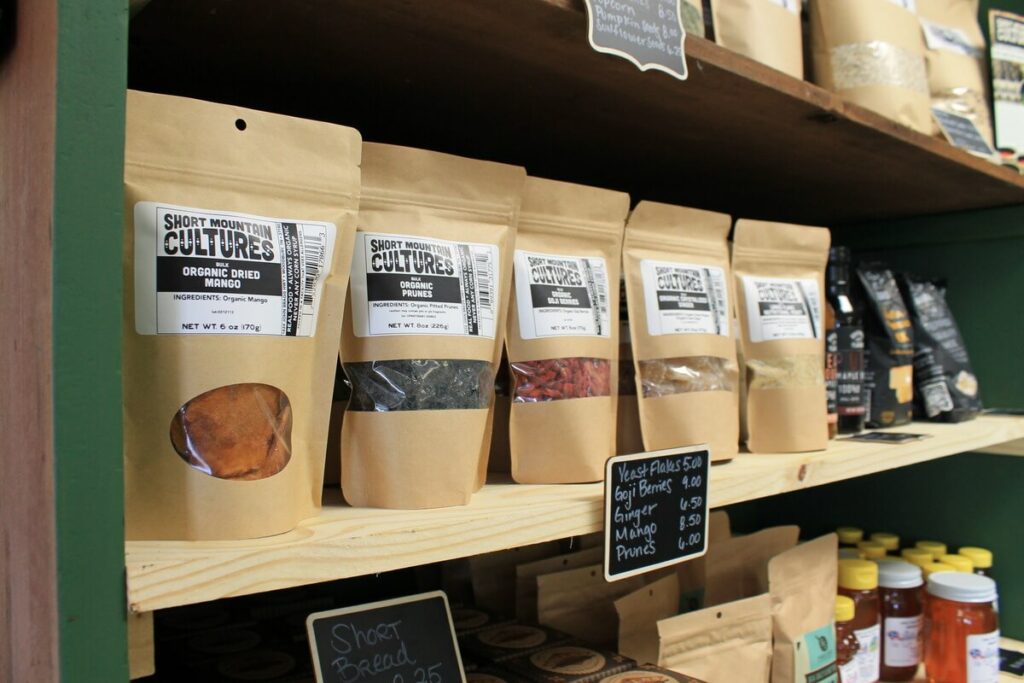 "There are communities online of local growers, and they share produce and other products they offer. I scoured social media and also found them through networking. We also go to farmer's markets and talk with them face-to-face."
Kristin said Boyd has been the main source of help in bringing in new and locally- sourced products.
"Chelsea, our store manager, has been amazing. She totally renovated the storage space and has spent countless hours searching for local products and contacting farms to be able to sell their products," she said.
Kristin added that the public has also given them a warm welcome.
"We've had a great response from the public," she said. "So many customers have told us how thankful they are that we are here. They love that they can just hop into the market and not have to go to one of the big chain stores. We really offer the essentials in the market, with the beef, milk and eggs, and produce. You can just pop in and get what you need for dinner that night. I also think people appreciate knowing where their items are coming from, and they like knowing who they are supporting."
"We have regulars now, which is wonderful. They have a routine that includes stopping by here. It's wonderful and helps to cultivate relationships that are important to us," she said.
Boyd said after just a few months in the books of being open, the store is already enjoying regular customers.
Kristin said that she hopes the store further emphasizes the importance of buying local and supporting local growers and producers.
"We want to focus on what we have and what we are doing, and doing it well," she explained. "Supporting local [businesses] is so important. A lot of the items that are in the bigger stores are rising in cost, and most of the farmers who supply that food are not seeing any of that revenue. Farm-to-table stores allow farmers to have a better return on their product and to not have to go through so many channels in selling it. It also allows the customers to know where their food is coming from. People know that it hasn't been traveling such a long distance and is fresh. We so appreciate all of the support the community has shown us thus far. We feel truly blessed to provide this for Tullahoma and the surrounding areas." GN