THREE INSTRUCTORS with Tullahoma City Schools (TCS) were recently surprised when they received notification that each of them had been named District Teacher of the Year. Teachers receiving the honor included Tabitha Tucker, Kathy McMillan and Amy Sisk.
According to Zach Birdsong, communications specialist with TCS, candidates are first nominated by their peers to receive such an honor. A vote then occurs to determine the campus winner. Those selections then go to a team of district representatives who read through each candidate's application and vote for the teacher they believe is the best for this distinguished award. In January, the district announced the winner at the elementary, middle, and high school levels.
This year's elementary recipient was Tabitha Tucker. Tucker is a first grade teacher at Robert E. Lee. Having taught in the TCS system for the last four years, Tucker said she was taken by surprise at receiving the honor.
"It feels absolutely amazing. I was completely surprised even to be nominated at Robert E. Lee, but as the district winner, I was speechless," she said.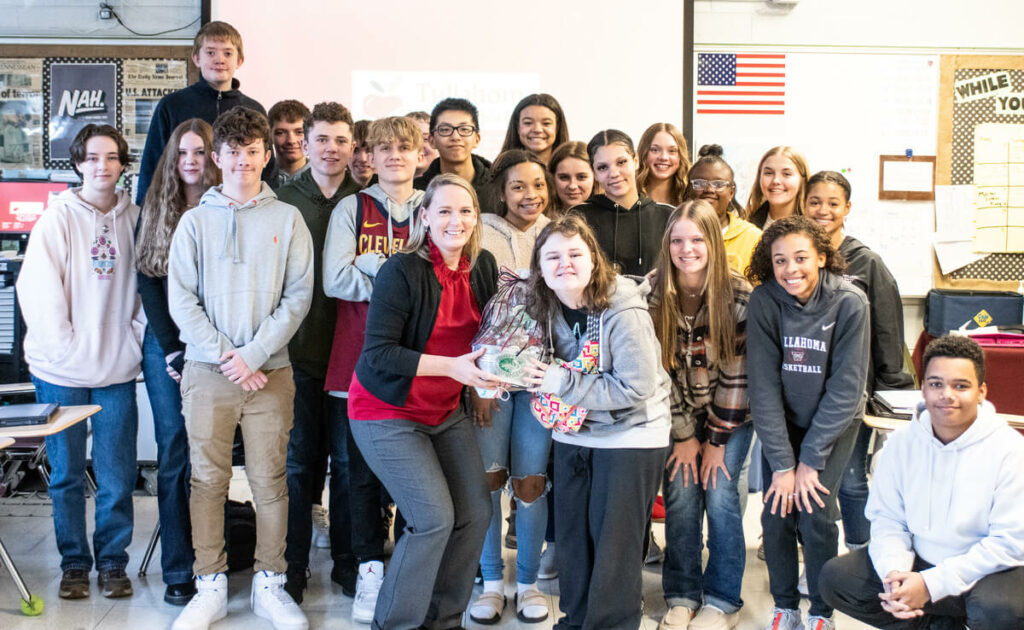 Tucker said she enjoys working with the younger grades and seeing them grow as they are learning.
"I love this age. In first grade you see a ton of growth. They are so excited to start reading and writing and really digging into the math. It is just really fun to sit and watch them absorb it and also apply it."
Art Instructor Kathy McMillian was chosen at the middle school level and said the honor was a pleasant surprise.
"I had not even thought about it," she said. "It's amazing that my peers feel like I'm doing great things."
Teaching for over two decades, McMillan said she loves sharing her love of art.
"My goal is to bring art to all students and for them to love and to keep doing it, in some capacity, for the rest of their life. It brings me so much joy," she said.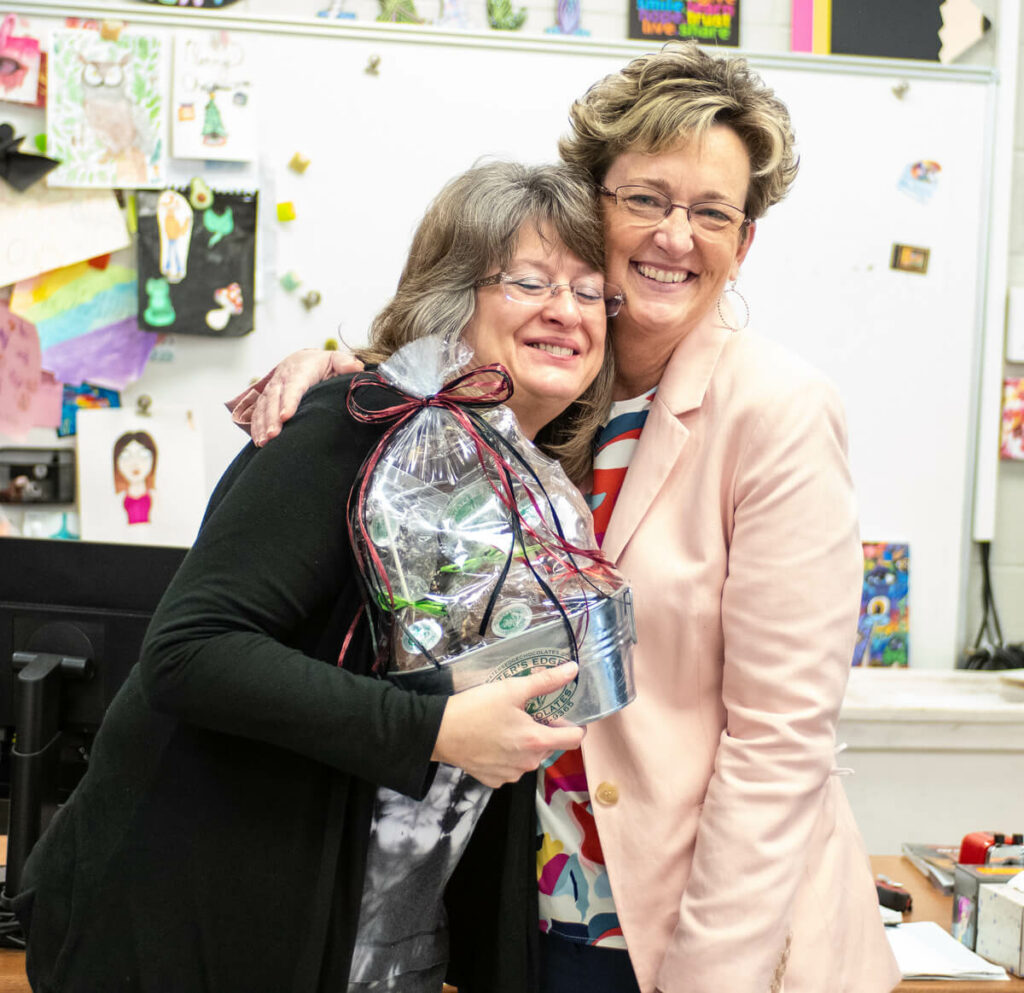 At the high school level, Amy Sisk, at Tullahoma High School, was chosen. Sisk said she was honored to be selected, as this is her first year teaching again, after working on the administrative side of education.
"I almost feel like this year was a welcome back to the classroom for me," she said. "I had been in the administration, but I had really
missed teaching."
Currently teaching freshman world history, Sisk said she enjoys teaching this age group.
"I love interacting with kids, telling stories, and seeing them get excited about what I'm teaching. I don't think I'm doing anything better in class. I just really enjoy what I do," she said.
TCS director of schools, Dr. Catherine Stephens, congratulates these three educators and their dedication to their profession.
"Tullahoma City Schools has so many faculty members who deserve to be named Teacher of the Year," Dr. Stephens said. "Each one of our three district-level winners is dedicated not only to their students but their respective schools and families. They strive to ensure the best possible learning environment is created for optimal success. Their love of children and passion for teaching is evident. Quite honestly, the positive impact they make on their students cannot be quantified. I am so proud of this year's honorees. Congratulations to Amy, Kathy and Tabitha on being named a TCS Teacher of the Year." -GN