SINCE 1959, the Tullahoma Swim Club has been making a splash in the community. Over the years they have added a team at Tullahoma High School and most recently a middle school team for both East and West Middle Schools.
Coach and long-time club supporter Susan Farmer said that they are glad to have the middle school join in.
"Last year was the first year we had a middle school team, so we're pretty excited about that, she said. "And we have the same coaches in coaching both. So the club provides the coaches basically for middle school and high school teams."
The club also announced that current coach Deanna Gibson will now serve as the club's head coach. Farmer, who got her start with the organization almost 20 years ago as a parent volunteer and then worked her way up to coach, said she is glad to be handing the head coaching reins over to someone who has had a similar path in the club and also has a similar passion for the sport.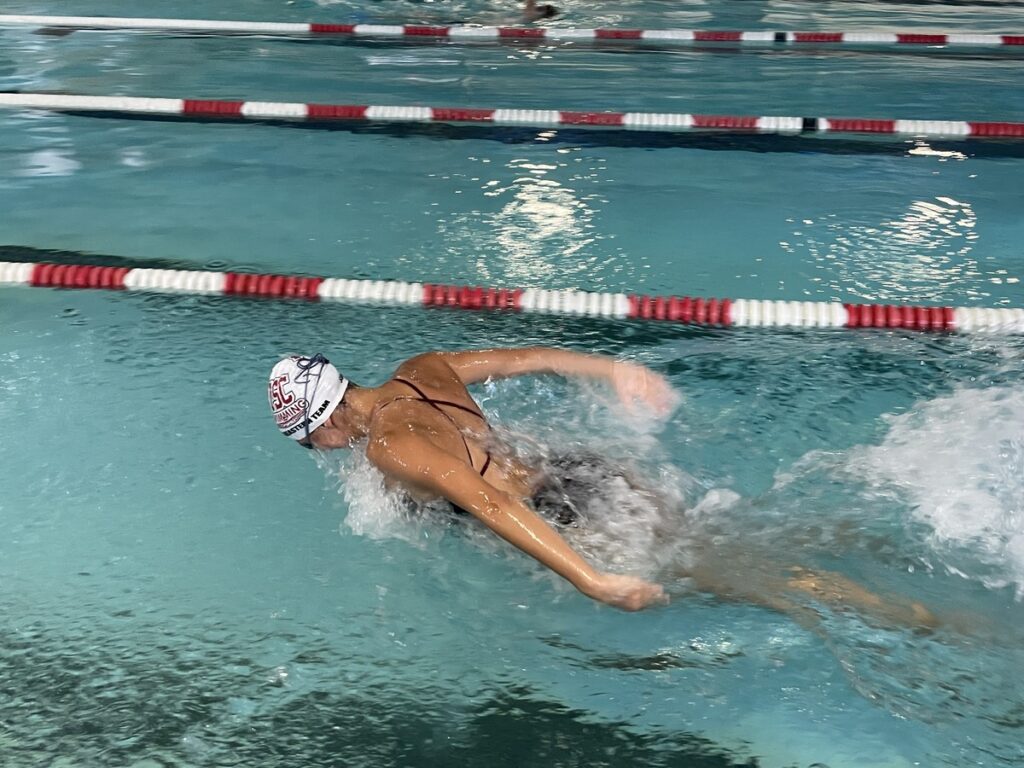 "I'm so excited," she said. "I'll be honest, I have been looking for the right person to come along. As I met Deanna and got to know her, I saw her passion and her desire to learn, and she just has all the right things to be the coach. I think she's gonna do a fantastic job. She's like me, she didn't have experience, but I didn't either. But I'm here to help her and help train her. We work together very well, and I'm not going anywhere. I'm just stepping down from the head coach position. I think she's going to be fantastic, so I'm really excited to see where she goes with things."
Gibson is also excited about taking the position and hopes to build off of the solid foundation that has been laid by Farmer and for former coaches of the club.
"I didn't swim when I was younger, but I have an athletic background," she explained. "And when my entire family jumped in, I saw that I wanted to start helping coach, and my kids are all very passionate about it. So I wanted to be a part of what they were doing. And then from there, Susan has kind of guided me to this point. The bar has always been set high. But we've got to continue that. The foundation has been laid, and I think as far as me coming in, I just need to keep building on the foundation that's already there."
Since its beginnings, not only has the club offered local youth a place to congregate, compete, and exercise, but they have also been teaching members skills that will last them long after their time with the club.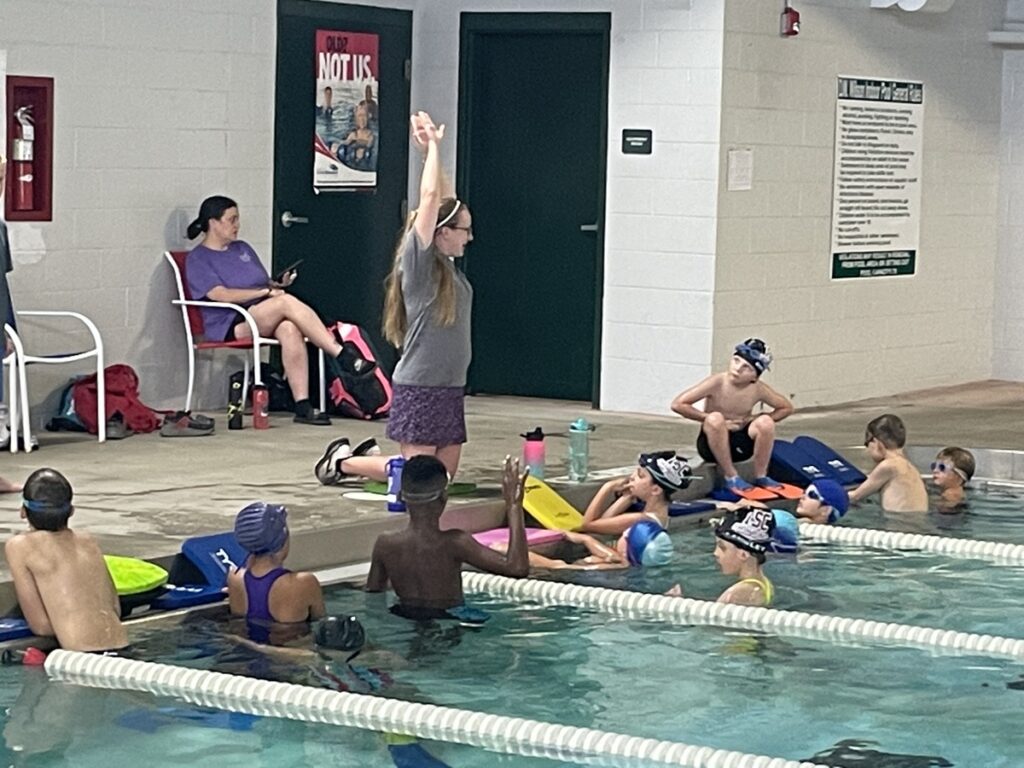 For Gibson, she feels the club is important for helping kids build skills that will mold them into productive adults.
"It all goes back to just trying to keep that competitive spirit," she explained.
"Trying to have kids leave with seeing a positive leader and positive role models, and learn team skills and team building, and be able to go out in life and carry some of these skills. It's not just about the sport itself, but also building up kids as individuals and providing a structured environment where they can learn that 'I may build in the competence in the water so that I can go further in life.' Overall, we're building individuals that can be productive adults, not just swimmers."
Famer added that learning to swim is also an invaluable skill and one that all children should be taught.
"Part of the club, to me and to us, is the skill of being able to swim," she said. "I have had parents literally tell me that the swim club saved their child's life. I've watched kids come close to drowning, so it is important for everyone to learn to swim." GN