HELPING OTHERS has always been the ultimate goal for Emilie Martin. As a child, she was drawn to her aunt, an emergency room doctor. She spent time watching medical videos knowing that someday she wanted to be right in the middle of the medical field, helping those in need. While her journey has led her in many different directions, it has also taught her the importance of the destination. As legendary basketball player Jamal Jackson said, "Sometimes it's more about the journey than the destination."
HER AUNT INFLUENCED MARTIN'S LOVE OF MEDICINE.
"I wanted to be a doctor," she said. "My aunt is an emergency room doctor. It's a fascination for me. I like medicine and just the human body in general. I knew I didn't want to do something where it was black and white all day."
Working toward her degree in biology at East Tennessee State University, Martin said she shadowed in various medical situations that left her questioning her journey of becoming a doctor. Unsure of her destination, she interned at Partners for Healing in Tullahoma. A light bulb of sorts went off for Martin. It was a light that showed an area of medicine that Martin began to feel passionate about — public health.
"I saw a population that fell between the cracks," she explained. "I saw a population with no insurance and nothing to turn to. I saw people my age and their parents. It was a big eye-opener and left me saying there was a little more to this. This is where I began to dive into public health."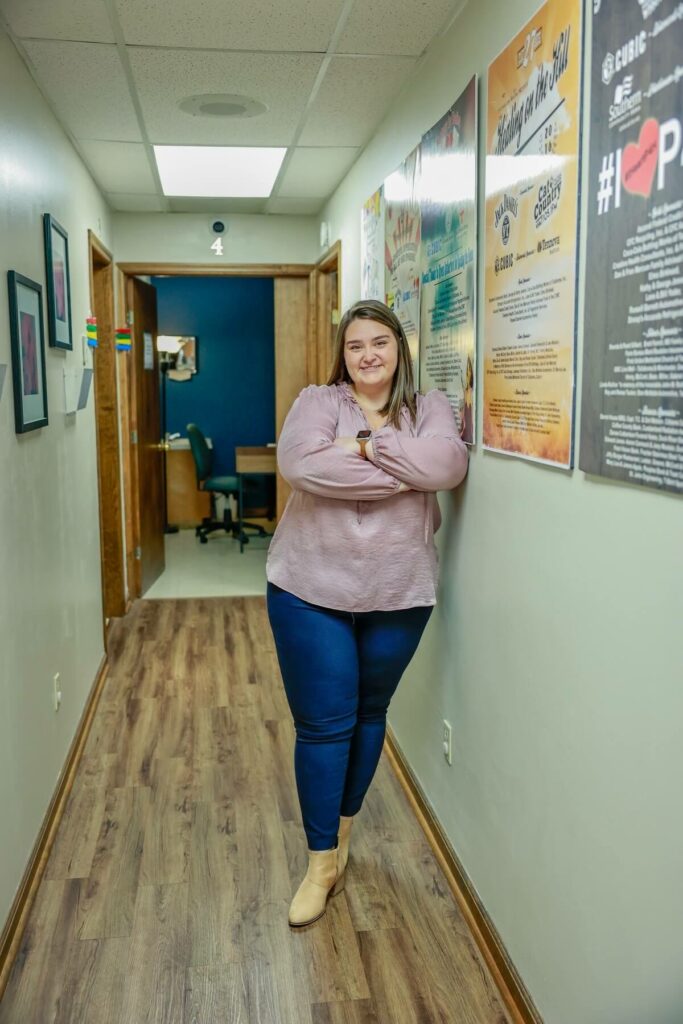 While her path changed somewhat, her passion for medicine and helping others grew. She would take that passion and leap into pursuing a master's degree in public health while continuing to work in the medical field.
She would find herself again back at Partner's to work on a project for her master's degree. This time, she began to understand more and more that Partners was her destination.
"I'm super passionate about this population," said Martin. "There's so much more Partners for Healing can do. The clinic is in a steady place and has been around for a long time. But there are great things coming on the horizon that I think will be great for our future."
One thing on the horizon is Martin becoming the new director for Partners for Healing. While not expected, Martin said taking the position was a major achievement in a journey that she has been pursuing since childhood.
Taking the position of director at just 24 years old, Martin knows that she has begun a new journey that will challenge her. However, she feels she has been raised for this moment and plans to show her staff, patients, and community how ready she is.
"This is where my heart is," said Martin. "It's gonna be tough, and it's going to be hard, and it's going to challenge me, but I do not doubt that I can do it. The women in my life are the reason I'm here. My grandmother and mother are strong women who have blazed a trail for me. I have never felt limited in what I could do, but it's because I was watching these women ahead of me. I watched them be proud and successful and just take on the world. I hope to emulate them as I follow in their footsteps." GN