THE LATE Colin Powell once stated that achieving one's dream wasn't for the weary.
"A dream doesn't become reality through magic; it takes sweat, determination, and hard work.
Owning a taco stand was Jorge Morales' dream. For years, he had worked diligently and unwaveringly in his quest to make his dream come true. However, his dream would take a turn of sorts, and instead of owning a taco stand he would become the proud owner of an ice cream shop, something that would come to hold great meaning for Morales.
While grateful to finally achieve his dream, his journey was not an easy one. It was filled with the "sweat, determination, and hard work" that Powell spoke of. According to the United States Small Business Agency (SBA), there are 32.5 million small businesses in the U.S., which account for 99.9% of all U.S. businesses. Also according to the SBA, for every small business that opens its door 20% will fail in their first year.
However steep the odds, Morales has beaten the statistics and has now been open a full calendar year and is going strong with his shop, Neveria y Delicias San Jose.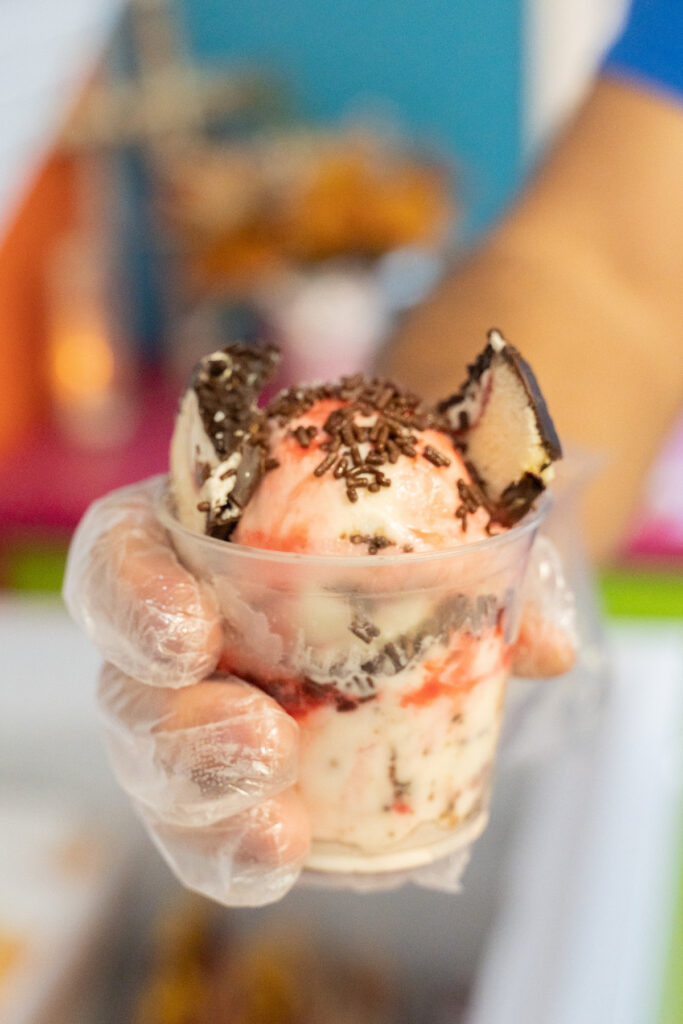 "It's been good," he said. "I feel like it's been a success. According to the time that I started, in the pandemic, it was a hard time for people to open a business. I didn't think about it. I just wanted to have a business."
Located just off the busy and business-bustling Huntsville Highway in Fayetteville, Morales' quaint ice cream shop welcomes customers with bright and cheerful colors, along with Morales and his friendly staff.
"We always try to be friendly and keep things clean. We want people to feel welcome as soon as they walk in the door," he said.
The shop serves gourmet popsicles, ice cream, Mexican snacks, and aguas frescas. Different from what we know as ice cream, Mexican ice cream is closer to gelato, as it has less fat and air than what is considered "American style," according to the website tastecooking.com. Mexican ice cream also focuses on the flavoring agents like chocolate, cinnamon, and fruit, and less emphasis on mix-ins like candies and cookies.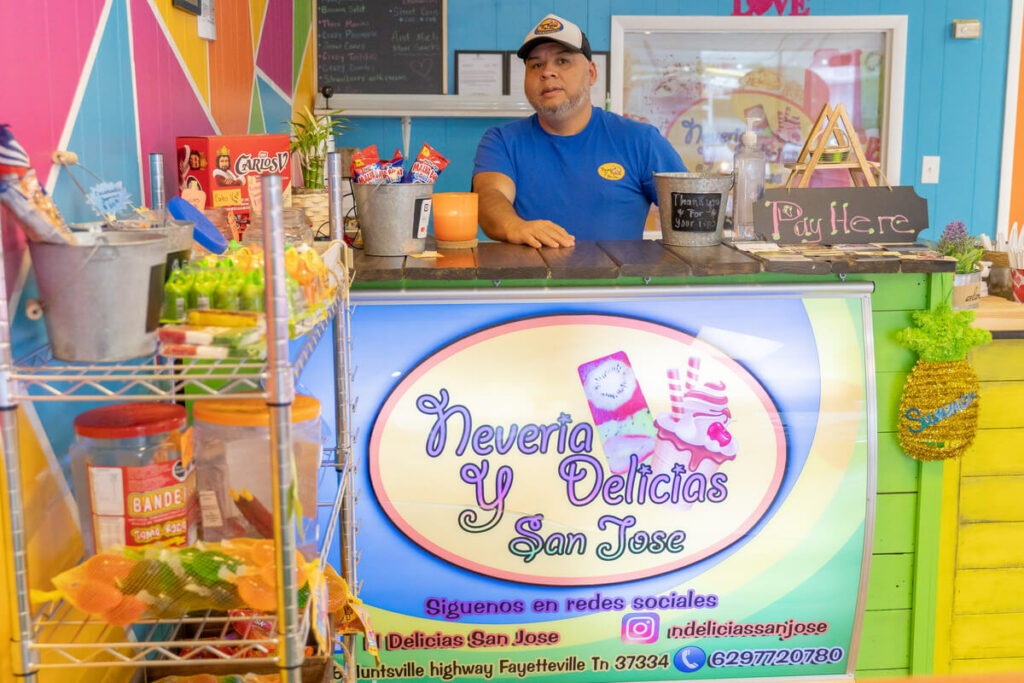 Learning to make the gourmet products that the shop offers has also been a learning process for Morales.
"I found someone that could come and help teach me how to make the ice cream and show me the products that I needed to get for the business," he said.
Morales added that before he officially opened, he would take the popsicles that he had made and share them with customers that were coming and going through his neighboring shops. He wanted to both get them excited about the shop and have their opinion on what they thought about the product.
"People really liked it, and it made me feel good. I thought this was going to work," he said. While the learning process has been challenging at times, taking time out to learn how to make each of the delicious products that he offers allows him to have even more pride for his growing business.
Although his dream may have turned out differently than he had envisioned, Morales said he feels that this is exactly where he needs to be. He enjoys his regular customers who stop by and welcomes new visitors to come and try something new.
"At the end of the day, when we are closing, I look around, and I know that we are doing something right," said Morales. GN