CHARLES AND Linda McGee have learned a few things in their 60 years of marriage, and you can count on one thing: they learned them together.
Because they lived in the same community, the couple knew of each other before they began dating. Charles, four years older than Linda, was a friend of her brother. Dating didn't come until Linda's senior year, but they knew they were meant to be together by then. The couple married following Linda's high school graduation, and lessons in the school of life soon began.
Like most families in the '60s rural South, they were destined for a life of agriculture. Charles was a fixture at area stockyards even before adulthood, and the stockyard has remained a fixture in his life. The couple tended their farm and livestock until three years into their marriage when Charles was called to serve in Vietnam.
"He was away [for] two years, but it seemed longer than that. But then he got to come home, thank the Lord, and in one piece," Linda said, with her voice full of emotion even now.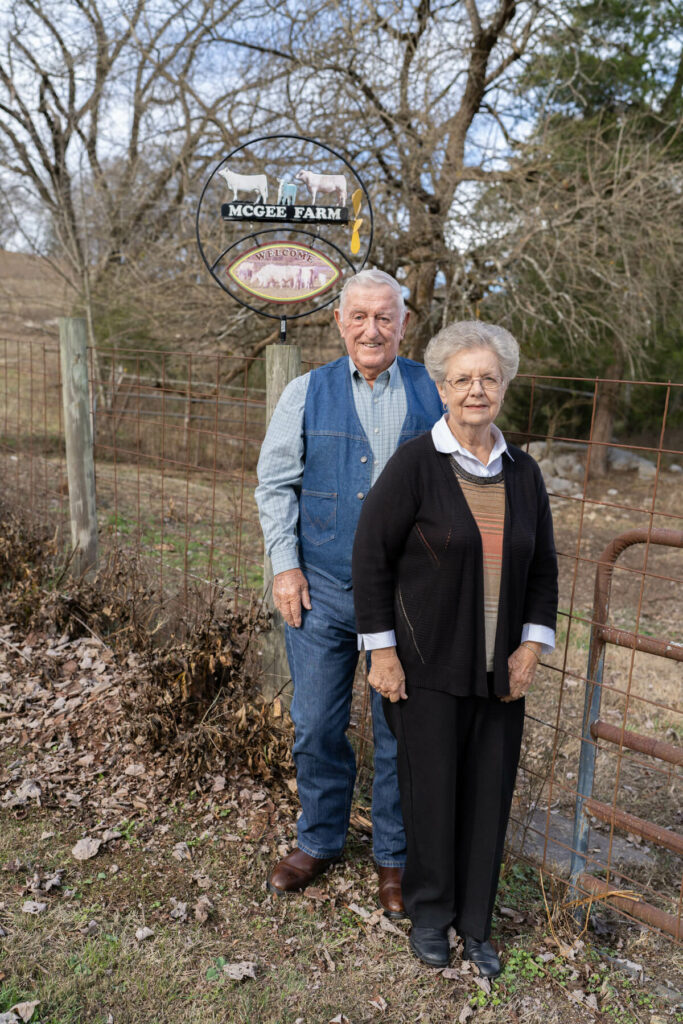 When Charles was discharged from the Army, the couple returned to their home, picking up where they left off— helping each other.
"I'd help him, and he helped me. That's the way it's been all through our marriage. If it needed to be done, we just did it together," Linda said.
Charles returned to his livestock and his work at the stockyard. He acquired his auctioneer license, further connecting his passion and commitment to feeding his family and ours. Taking it a step further, Charles obtained his real estate license and began working with Town and Country Real Estate.
As if his days weren't already full, Charles took on a bus route, driving for 10 years until taking a job with Jack Daniels Distillery. With school-aged children, Linda took over his route and avoided the need for a babysitter.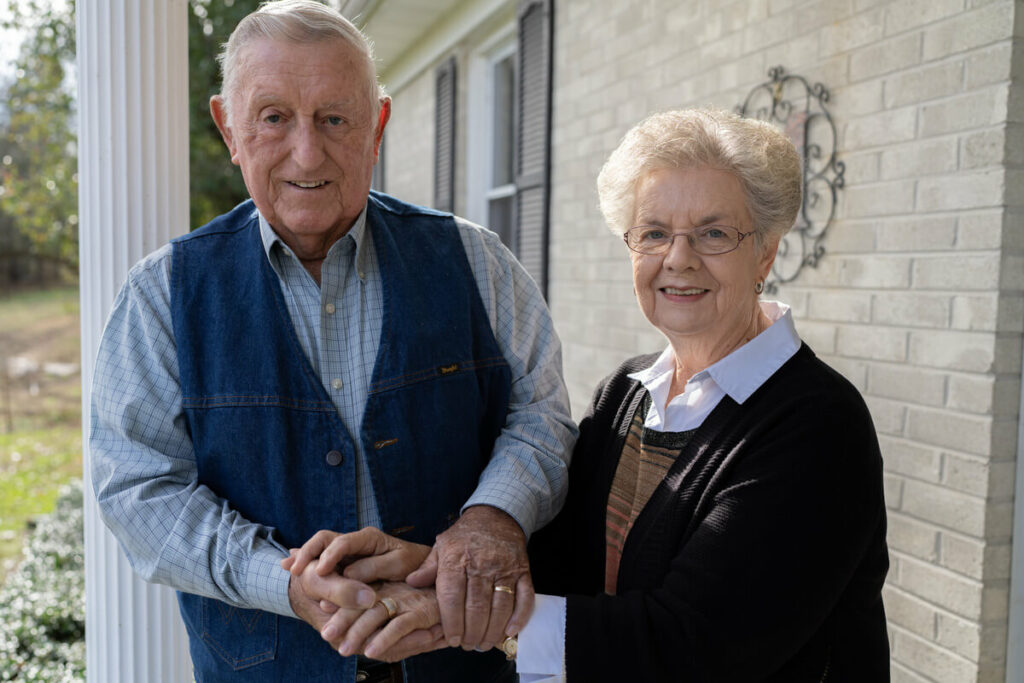 Linda said, "My kids left with me and came home with me. It was pretty rewarding, and I enjoyed it."
Linda kept a connection to the stockyard, too, working in the office part time for about 12 years. They have always helped each other, working together on and off their farm—something that continues today.
Linda took early retirement, and Charles retired after 27 years with Jack Daniels, but they haven't stopped working. Charles continues to work at the stockyard and with Joe and Dixie Smith at Town and Country Real Estate. Linda took up cake decorating, creating beautiful birthday and wedding cakes out of her home until problems with her hands forced her to cut back.
Their helping attitudes extend beyond their marriage as well. As a long-time member of Mulberry Baptist Church, Linda has enjoyed working with the children in Vacation Bible School and packing shoe boxes for Samaritan's Purse.
"It's neat to see the small children after they've grown up who say, 'I used to come to Bible School here.' It's instilled in their minds, and they still remember it. It's like planting a little seed. And we fix the shoe boxes every year. It's a blessing to be doing something for somebody that's going to really appreciate what's in that little box. I've always tried to emphasize the importance of having God in your life," Linda said. With Charles' recent health problems, the help continues with their adult children, Jeff McGee, and Janet Mullins. Grandchildren and great-grandchildren expand their family circle and offer more helping hands.
Linda said, "Charles is still going out on the farm every day to see about the cattle. The kids have been helping out, and we don't know what we'd do without them."
The couple will celebrate their 60th anniversary this month.
Linda said, "The key to a long-lasting marriage is not being selfish [and] always helping one another and other people.
We've had a good life, and God has blessed us. We're still having a good life. Even though we've had some health issues, God has helped us through that. God is good."
A good life filled with God, good family, friends, and life experiences built around helping hearts. What more could a married couple want? GN