WITH THE summer sun bearing down and the harvest season still several calendar flips away, he looked for it while he worked in his gardens. He picked it before the first tomato and teased his granddaughters with hints of its location. After Thanksgiving, they'd pile into the pickup and drive to where it waited — the perfect Christmas tree. Once carefully cut, every family member placed a hand on it and carried it to the truck and into their Christmas celebrations. Karen Welch's grandfather created holiday memories around the tree that have grown to play a starring role in "Christmas at Kudzu's Antiques and Gifts."
Like her grandfather, Welch is planning for the perfect tree while others are packing theirs up for the year. But instead of the fields, she looks over her trees, deciding which one will be the star of the shop's next holiday displays and which others will join it for the season. Each year, Kudzu's welcomes shoppers with current styles and vintage treasures nestled among the trees, each with its own theme.
Welch said, "I always use my 12-foot tree as a focal point. It's the one that will burst from the front door and will usually grab your attention. I've had as many as 21 trees in the shop. You never know what they'll be, what they'll look like, and what I might find while I'm out looking. Sometimes it's just a little ornament that inspires me, and sometimes it's huge."
But one tree's theme returns every year. It's the toy tree, and it's becoming a shopper's favorite.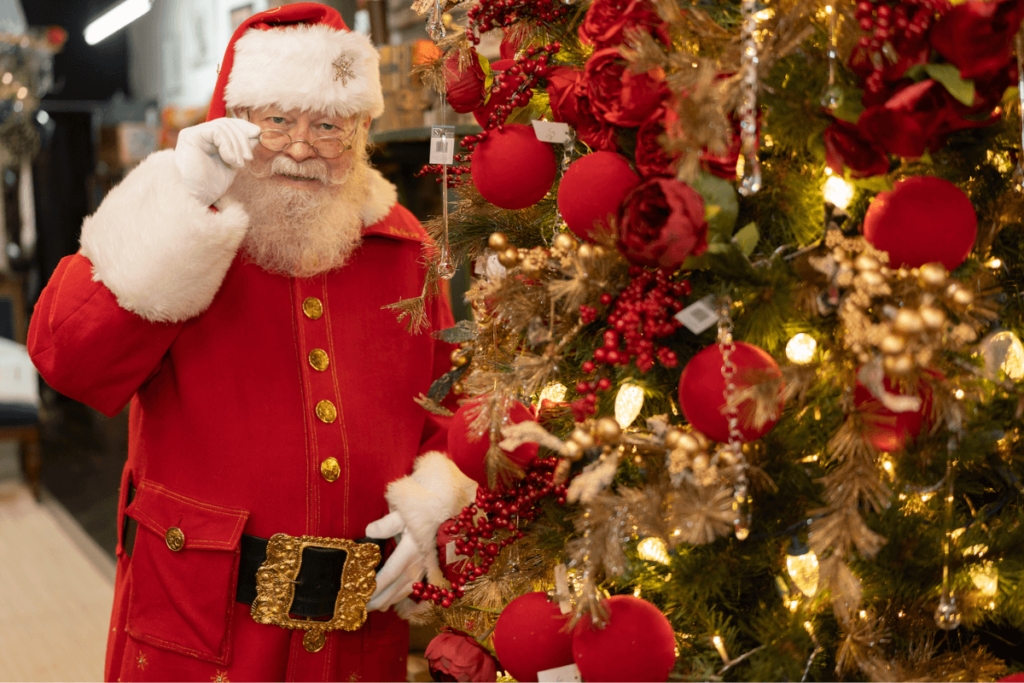 "It's always different. I've wired in 20-pound airplanes and old dump trucks. I've even had rocking horses in them. The kids love it, and apparently, the adults do, too. It has the old toys and treasures they grew up with. I think the toy tree connects us all to the joy of Christmas from our childhood," said Welch. 
And who connects us to Christmas better than Santa Claus?
"I always try to have Santa in the shop, free to the public — absolutely no charge. I believe that everybody, whether you can afford it or not, needs to have that joy from the magic of crawling up in his lap and talking to him." Welch said. "Just come in and enjoy it. The kids always enjoy seeing Santa. He's in my shop often."
While the kids enjoy Santa, shoppers take advantage of the time to add to their holiday decorations and traditions. Welch explores the market each year but goes with whatever sparks her creativity. You'll find current styles and trends sharing space seamlessly with treasures from days gone by, not just at Christmas but every day at Kudzu's. It gives you the comfort of your past while grounding you in the present.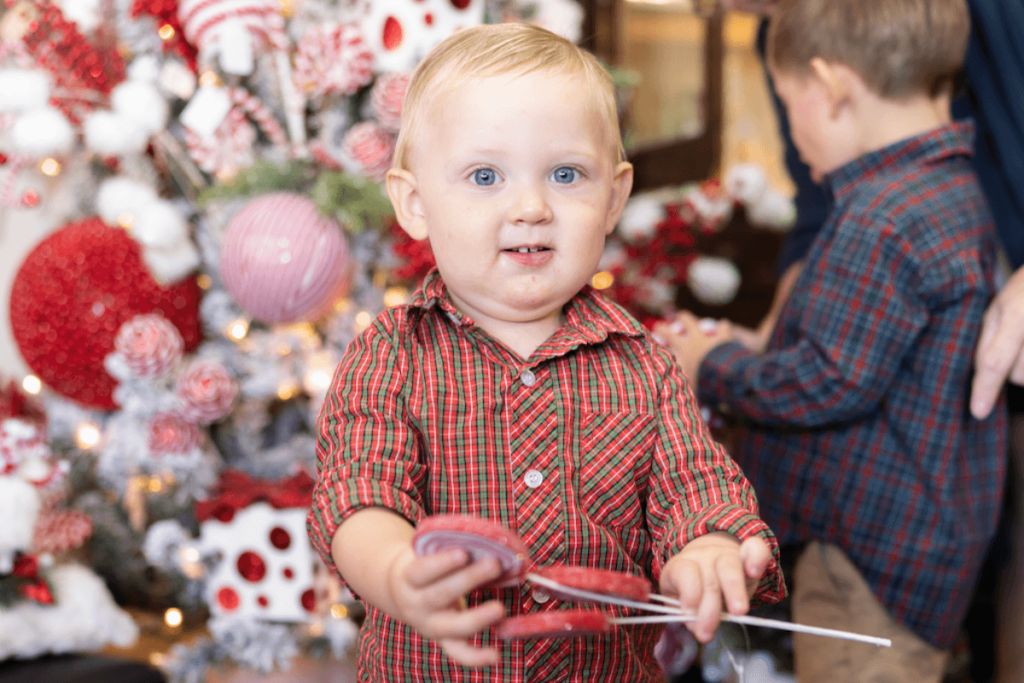 "It's what I really want people to feel when they come in. At Christmas, it can be new ornaments, or it can be old ornaments. It doesn't matter. I just want you to have that feeling that something great is coming, something wonderful. It's that magical feeling, a kind of rebirth and a time of letting go of all the horrible things going on in this world right now. Enjoy the peace, joy, and hope of a fresh beginning of the new year," Welch said.
But the reason for the season is tucked year-round into the various vignettes and displays.
"With Christ as the base, all things are possible. He opened this door for me, and I try to spread the word that way. I always keep crosses in the shop, and a full shelf in the bookroom is dedicated to Bibles, hymnals, and inspirational books. I try to keep a Christian theme throughout," she said. "There's a collection above my checkout area from customers who bring me little Marys. What better person for us to try to emulate than Mary? That collection is not for sale, but they're in a special spot and start a million conversations."
The past, the present, and hope for the future all reside at Kudzu's and will welcome you anytime. You might enter with a heavy heart or a stressed spirit, but you'll leave lightened, and the day (and possibly your home) will be brighter for it. GN