WORKING IN the summer heat shoveling mortar and toting brick on the job site alongside his father, Joe Hunter, and uncle, Raybon (Shorty) Hunter, 12-year-old Danny Hunter didn't know he was working on more than someone's home. Through each summer break and school holiday, Danny continued to work, eventually learning to lay brick and block, graduating to work full time in the family business. Today, he realizes it was a legacy they were building.
"When summertime got here, I had to go to work, and I didn't think anything about it. I thought it was just something everybody had to do. In a way, we had a good time because looking back at all the jobs we've done, it's just crazy that it's been that long because I've been doing it [full time] for 38 years. I have people telling me all the time that it's a dying trade, and it truly is because there's a difference between a bricklayer and a brick mason because there's quality. We always strive to do quality work, and I believe that has gotten us where we are today," Danny said.
Their work speaks for itself so well that a business card was never needed. Folks stopping by a job site to ask if they'd take on their project received a phone number scribbled on whatever paper was handy, and word of mouth carried them from job to job. The secret to their success is not really a secret.
He said, "It's been rewarding to be recommended by former customers. When my dad finally let me get on the wall and learn how to lay bricks, he would always tell me quality comes first and then quantity comes later. That's always stuck in my head."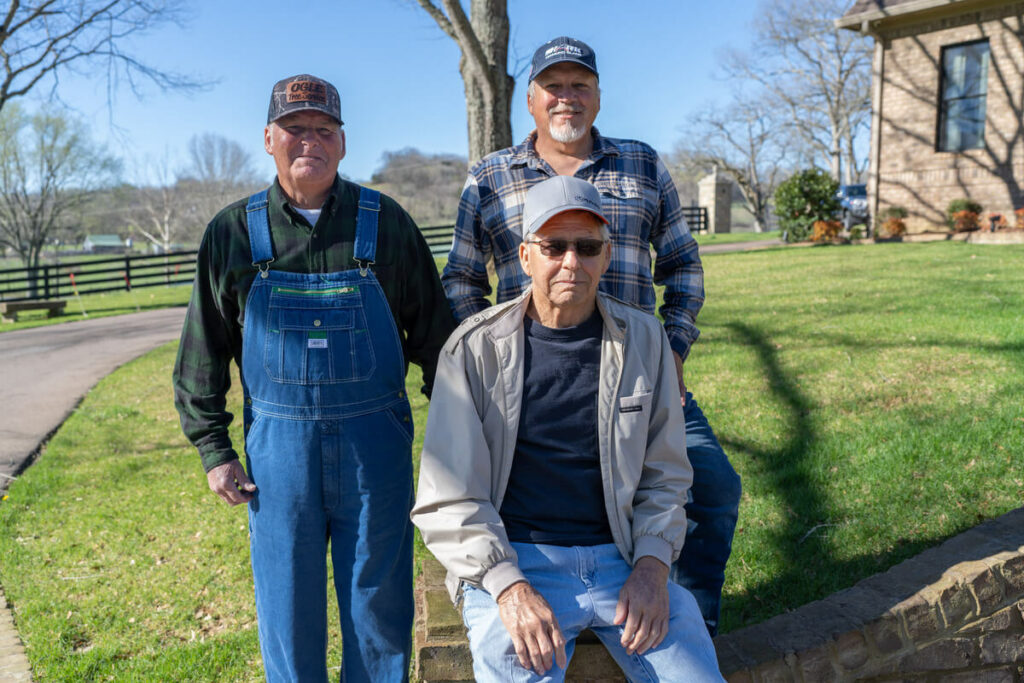 Joe and Shorty began as Hunter Brothers Masonry in 1965, working together until Joe's retirement in 2010. Shorty still works with Danny, and his presence and experience on the job are priceless assets. While Danny isn't sure he'll be able to make it for as many years as Shorty, he can't help but think of a coming day when Hunter Brothers Masonry is no longer in business. It helps to know, though, that the work of Hunter Brothers will stand long after.
"Daddy always told me they went straight from the cotton fields to laying brick. They worked long hours and really built a name for themselves. I remember he would go to work early in the mornings and come home [in the] afternoons with headlights on; I remember he worked all the time. My Uncle Shorty still works just about every day and has told me he's worked on people's houses, their kids, and their grandkids' houses. It's good to drive by those jobs years later; everything still looks nice and stands up straight. There's hardly a road in Lincoln County that we haven't laid some kind of block or brick or done some kind of work on. I guess my wife and kids get tired of hearing me say that we bricked this house or that one over there," Danny said.
The work has been a family affair through the years and has gifted them a lifetime of memories not common to other work. Shorty's sons, Charles and Randy, both worked with Hunter Brothers over the years — Charles longer than Randy. Charles and Danny made quicker work of bricklaying, [with] one being left-handed and the other right-handed. They'd work their way from the outside in, meeting in the middle — a picture of teamwork and efficiency. 
Working with the Lincoln County community has been just as gratifying.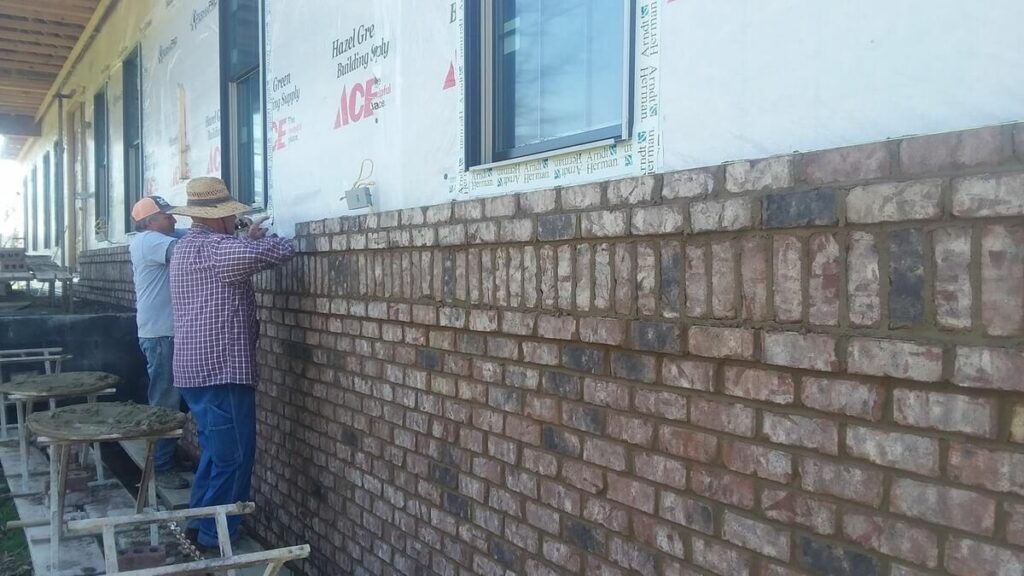 He said, "We have worked for some really great people over the years. It's nice to go out and work for people and get to know some people we don't know. Some people move in here from another state or across the country, and we make friends with them. They're people we work around all the time, like other contractors; some I've been friends with all my life, and some are just getting started."
Looking again toward the future and a time when the trowels and mixing drums are put away, Danny has mixed emotions.
"It's kind of heartbreaking to know that the name will die out, but at the same time, a lot of people will remember Hunter Brothers Masonry 20 years later. I'm glad my dad was a brick mason," said Danny. GN