IMAGINE BEING Neil Armstrong for a moment. As the very first man on the moon, he undoubtedly must have felt a tremendous sense of pride and an even greater sense of delight. But could he have felt isolated too? After all, it is lonely at the top. Being the first to catch onto something, or in his case, walk onto something, is exactly what it sounds like, uncharted territory.
Retired local educator Pat McClanahan is one woman who likely can empathize with Armstrong, as she was one of the first to trek on new terrains in the field of education. Early in the 1970s, McClanahan opened Ray's Montessori School (now operating as The Montessori School) in Tullahoma, Tennessee. At the time,The Montessori School was only one of three of its kind throughout Tennessee. McClanahan shared, "It was really different when I came to Tullahoma because I would start teaching children to read at [the age of] 3. Which at that time nobody learned to read when they were 3, so you either believed in it or you didn't. It was very different [from] anything that Tullahoma had ever seen before.
With unshakable confidence, and without much regard for others' doubting opinions, McClanahan opened her school in 1970. It began with one morning class of 12 students. By Christmas, her enrollment numbers grew to 18. Then by the end of the year word had spread, and McClanahan had 36 students enrolled for the following year. Her isolated trekking had come to an end. Soon there were other believers rallying beside her. Every year after that, McClanahan had a school full of bright, young minds.
So what exactly is a Montessori school? Is it a school for the gifted, similar to a magnet school? What makes this kind of school so unique? And how are the children there, reading and doing math at exceptionally faster rates? Most people associated with this local Montessori school would answer that the method to the madness can be found in the school's founder, McClanahan, her formal training, and her gushing heart for children.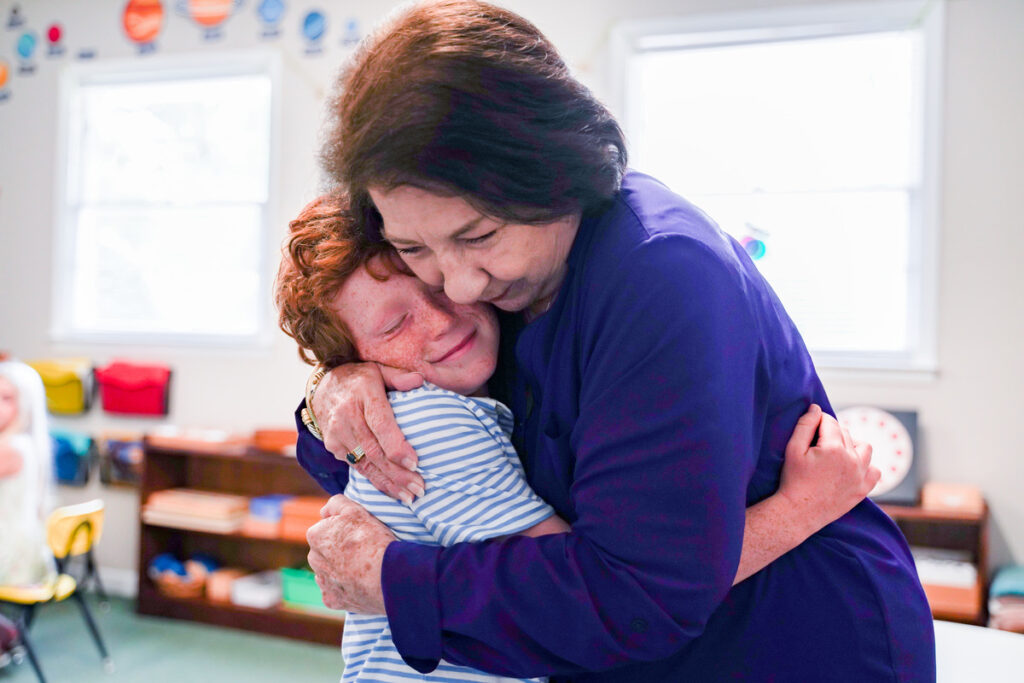 McClanahan attended the prestigious Peabody College for her undergraduate studies. Then when she began her first teaching role in Memphis, Tennessee, she became involved in Montessori training. She shared, "I taught in Memphis for three years, in the Lausanne Collegiate School. That is where I became involved in Montessori. Each summer the St. Nicholas Center in London would send teachers to several places in the United States to train teachers. Fortunately, the school I taught at was one of those schools. That's where I got my training. In fact, I studied under two women who learned directly under Dr. Maria Montessori [the creator of Montessori education] in England."
According to a biography in the Britannica Encyclopedia, Dr. Montessori, the creator of Montessori education, was also the first female physician in Italy. Her work in a psychiatric clinic drove her interest in child development. This unusually brilliant woman recognized the importance of giving children ownership of their learning. Her methods were founded on the belief in the creative potential of children, their drive to learn, and the individual rights each child held. In other words, she saw that each child needed to be treated as an individual. Dr. Montessori's successful, child-centered teaching methods caught on and spread throughout Europe and later the United States. As previously mentioned, these studies happened to come into the hands of McClanahan and she so graciously brought them back to our rural community in Tennessee.
Further explaining the structure of a Montessori school, McClanahan shared, "Dr. Montessori believed in hands-on equipment since you learn from the concrete instead of the abstract. For that reason, there are shelves with equipment in each room of her school. Children were free to get up and walk around and do what they wanted to do if they had a lesson on a particular piece of equipment. Once they were finished with the equipment they had to put it back on the shelves. This creates, in children, a great sense of self-discipline."
Instructing children within the walls of a Montessori school was very similar in nature, allowing the child to lead at the pace of their own interest and by utilizing raw materials. McClanahan shared, "When children learned to count, they would use pieces of equipment. This way they could visually see a number first. If you say three to a child, it's just a word that doesn't have any meaning. However, if a child knows three from quantities, that makes a difference. Then they are able to learn the abstract after they have already seen the concrete." These simple yet effective methods were utilized by McClanahan for 50 years as she instructed at Ray's Montessori School. In January, McClanahan retired and sold the school to two former students who will carry on her legacy.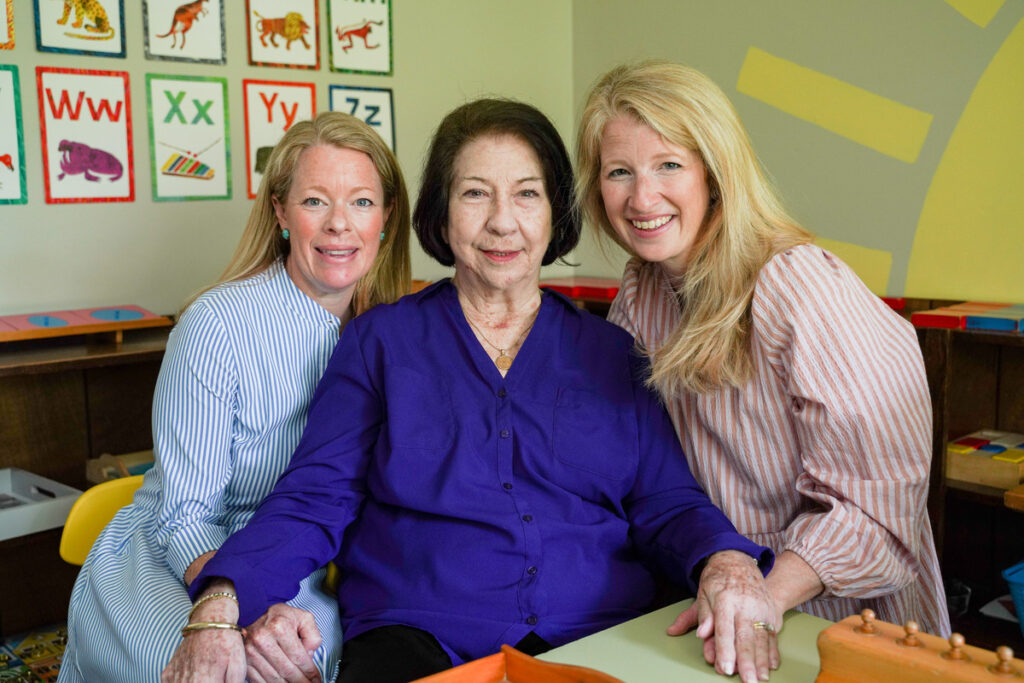 Reflecting on her time in education, McClanahan said, "When children areplaced in your care, they become yours and you look upon them as your children. I've been blessed that I've loved so many children and have had so many children in my life. I hope and pray that I was a good influence on them, that they learned, and that they developed a love of learning." McClanahan went on, "I got a thrill out of everything that the children did. And of course anytime someone learned to read, it just made my heart swell. It was so exciting because learning to read opens up such possibilities."
Now with more time on her hands than ever, McClanahan hopes to find a way to see more sweet faces. She says, "I just miss teaching and being around little people a whole bunch." Although she has no intent to come out of retirement, McClanahan is dreaming up ways to be around children again. She shared, "Life is not like it used to be. After you've been a teacher it's hard to top that because you are so involved with little people. It's kind of tough. It really is. And I'm still trying to find my way. I keep saying that I want to volunteer. I've thought about tutoring children who were having problems or difficulties. It would be fun to be able to help them get through the rough spots." Until then, McClanahan will hold countless, fond memories in her heart and mind to get her by. GN