A PIPER STANDS atop a grassy mound moving his bagpipe to and fro, playing songs of his kinsman that have been passed down for centuries.
The sights of weavers and craftsmen honing their ancestral craft and creating masterpieces for patrons to take home, can be seen along with art that has been created by local artisans. One's senses are then made complete with the smell of roasted turkey legs and the hard to mistake, Scotch egg.
While seemingly a description of a time long ago in the Scottish Highlands, these sights and sounds can be enjoyed annually at the Piping on the Green Festival right here in Tullahoma. Enjoyed by locals and visitors alike, for almost a decade the festival has become a Tullahoma tradition.
Taking place each April to celebrate National Tartan Day – April 6, the festival is put on by the Highland Rim Scottish Society (HRSS) and features art, music, dancing, live music, food, and more.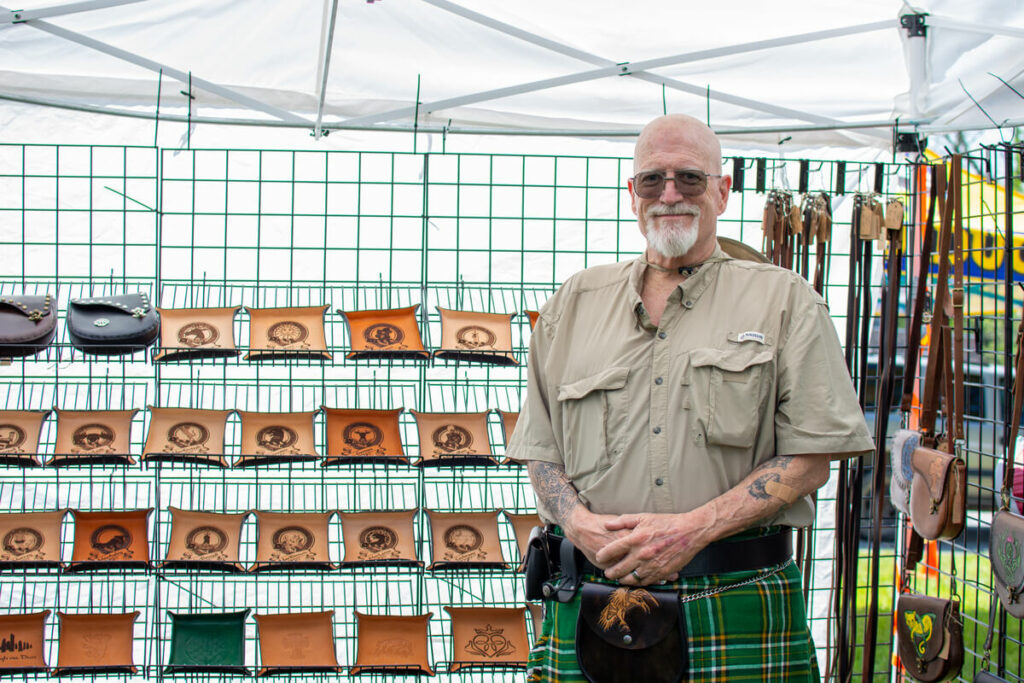 A PLAN PUT INTO MOTION
The idea for the festival came from two members of the HRSS, Denise Smith and the late Randall Cunningham.
The owner of The Celtic Cup Coffee House, Smith said she had the vision of a piper standing outside on the grassy mound of her coffee shop. She communicated her vision with Cunningham, and the rest as they say, is history.
"We didn't have room for [highland] games, but we could do an arts festival," explained Smith. "I told Randall my idea and he loved it. So we brainstormed and saw what we could come up with. We mapped everything out on paper, and when everyone was on board we set up a committee, and Rene' [Cavett] was kind enough to come on board. It just kind of synergistically came together. The society wanted to do more and be more active in the community. They wanted to do more with their educational outreach. We are so excited to be able to give that to the community, free of charge."
With small beginnings the festival has continued to grow since its inception, and the event has made a strong comeback after being canceled for two years due to Covid.
"We have come back stronger, and people have said that they actually missed it," said Rene' Cavett, chairman of Piping On The Green committee and HRSS member. "People come here to this festival, and they didn't even realize they liked this music. But they come and start dancing and really get into the whole atmosphere. That is what this festival is all about: the music, the art, and the food."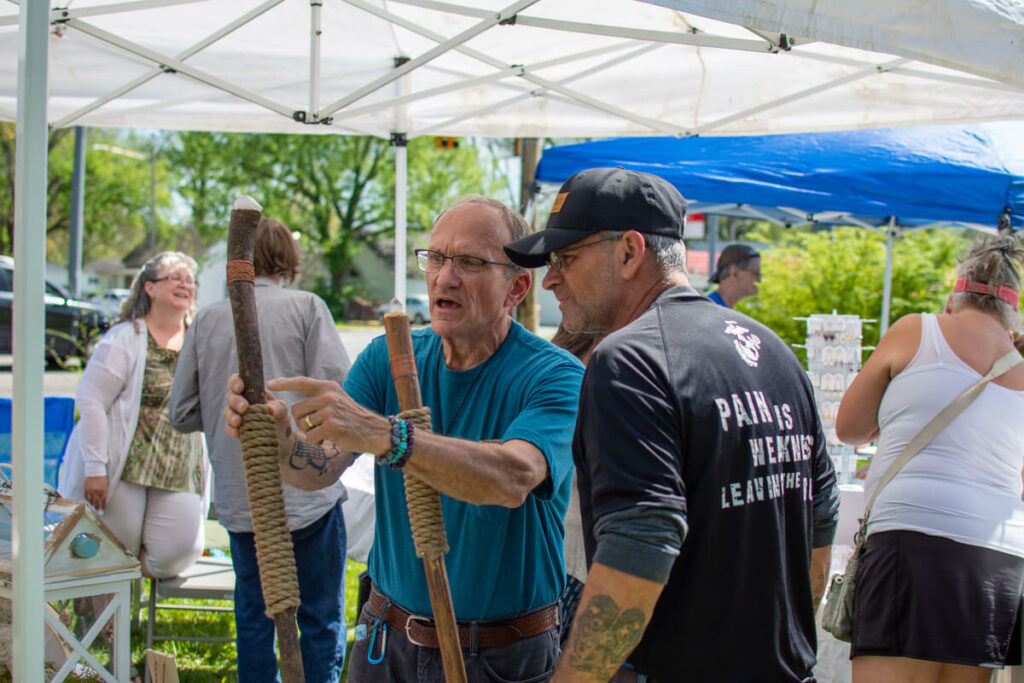 Cavett added that being purely an arts and music festival is important to society.
"There are many highland games in the state and around the area," she said. "They are wonderful events, but we don't want to go that way. We want to concentrate on the art, music, and food."
She also credits the volunteers and sponsors for whom she said makes the whole event possible.
"Since the beginning, everyone has volunteered their time including the bands," said Cavett. "But thankfully, over time, we have grown and gained sponsorships. We are so thankful for the local businesses that sponsor the event. Without them and our volunteers we would not have an event." GN