EVERY CITY needs an active community to thrive, and no one embodies that Tullahoma-community spirit more than longtime resident Coleen Saunders. Saunders did not grow up in Tullahoma, but that did not stop her from investing fully in the community, which has become such a big part of her life.
"Tullahoma's got my heart," Saunders said. "I've lived here for 47 years. That's longer than I've lived anywhere else."
Saunders has been a big part of Tullahoma as well—she is a member of the General Federation of Women's Clubs: Centennial Woman's Club where she's been chairman of a number of committees, and she works with the board of the Friends of the Library for the Tullahoma Lannom Library. All of that would be impressive enough, but her real passion lies with the arts. And Tullahoma is the perfect place for that.
"Life just isn't life without art, to me— whether it's fine art, performing arts… any type of art," Saunders said. "In Middle Tennessee, I would say we have one of the best fine arts and theatre arts around." One fixture of Tullahoma's artistic culture is the South Jackson Civic Center, (SJCC). The SJCC, initially created to preserve the South Jackson School, now performs many functions—among them a performing arts series and a theatre program. Saunders' own service started with a simple visit after her husband had become involved as a musician in some of the music programs available.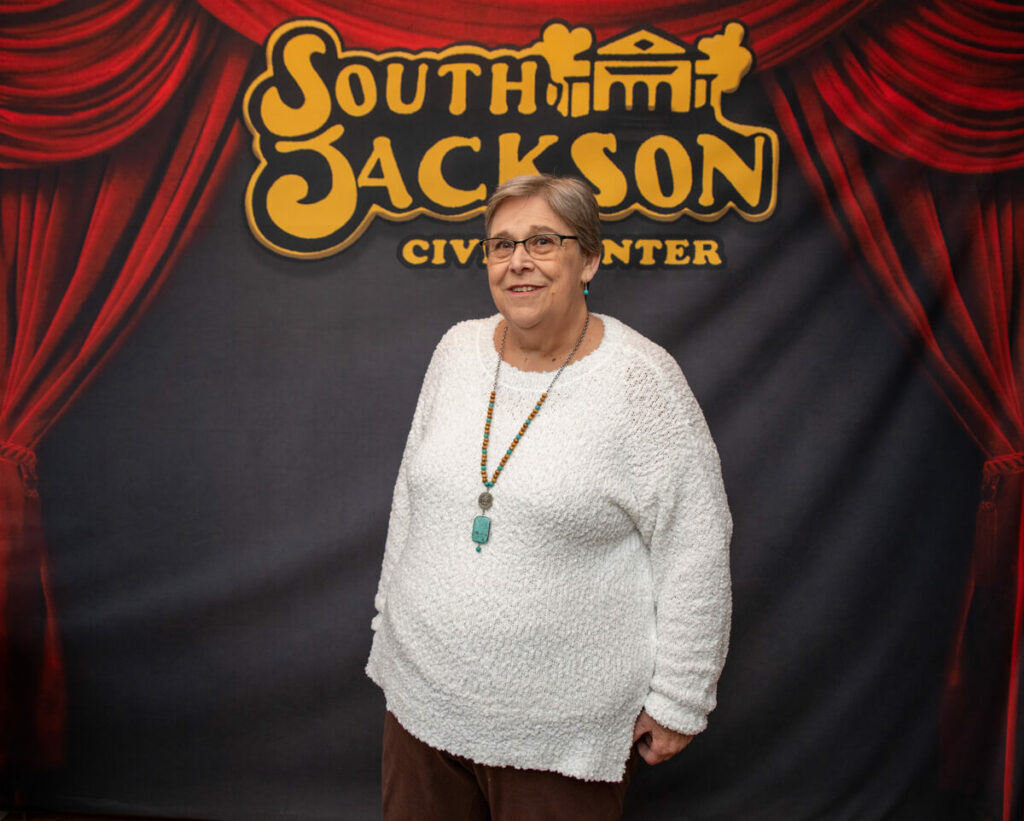 "I just came down here so that I could be a part of what [my husband] was a part of and met Miss Alice Ratcliffe the first time I walked in the door," Saunders said. When Ratcliffe asked what Saunders did in college, she replied that she majored in journalism.
"The next thing I knew, I was chairman of the Public Relations Committee," Saunders said, "And I really haven't left."
Saunders joined the SJCC team in 1979 and has been a staple of their programs ever since. While she loves music, however, Saunders' passion is in theatre—a passion that started long before she came to Tullahoma. She minored in theatre in college, and has long been going to live theatre performances—for more than simply the acting or the drama.
"I love the big screen, and I love to watch movies on the big screen. But there's something about having people—live people—in front of [me] that make me feel like I'm a part of what they're doing," Saunders said. "The techniques they use, and the sets they use, and the costumes—everything brings it all to life and brings it all together. I can remember going to [Tennessee Performing Arts Center] to see something with my husband, and he leaned over and he said, "I'm a little lost on the storyline. Can you help me?" And I said, "No, I really can't because I've been watching them move the sets."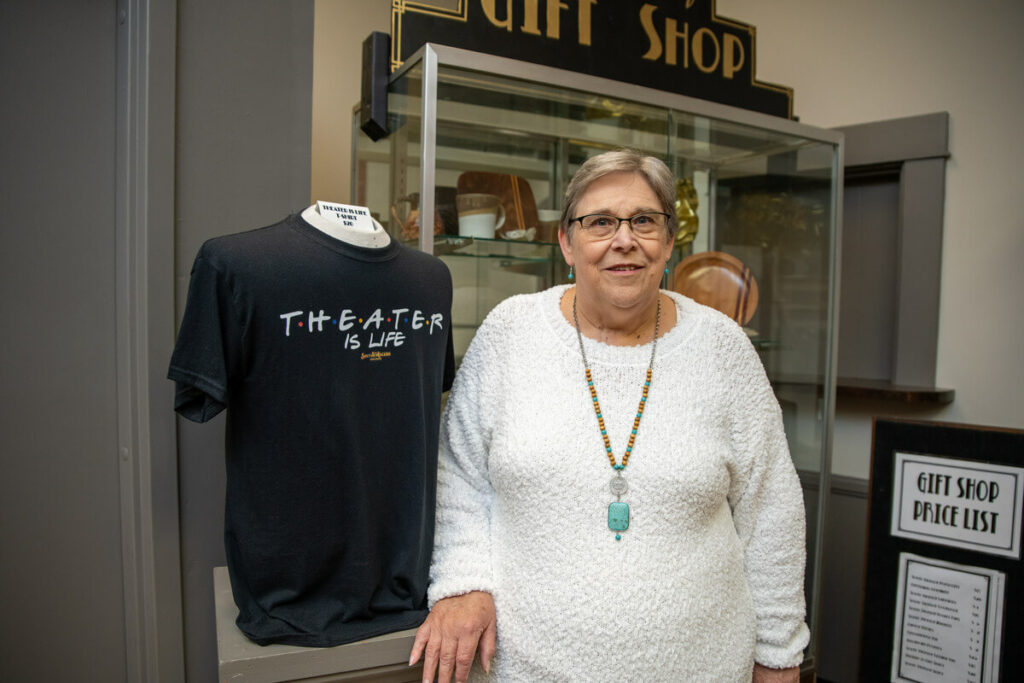 While going to shows has become more difficult, Saunders still loves the feel of live theatre. SJCC is a perfect avenue for that, for her and many others. Saunders said that people from as far as Huntsville and Murfreesboro come to shows at the civic center, which shows that Tullahoma has an excellent quality of art to offer. "There are so many smaller places like this that have nothing to compare to what we have," Saunders said. "We have great arts here with fine arts and performing arts. And then our school system is wonderful with arts."
Along with the SJCC, Tullahoma boasts the Tullahoma Fine Arts Center and the Beechcraft Heritage Museum, among other opportunities. In predictable fashion, Saunders and her husband have worked with the Beechcraft Museum as well, when it was still getting started as the Staggerwing Museum Foundation in 1973. Her long history of community involvement, Saunders said, stems from how much the Tullahoma community has accepted and supported her since she first moved to the area.
"You just have to love the community you're in, and I love this community," Saunders said. "It's a community made of people who like to help."
Tullahoma has volunteers who work everywhere from tutoring at schools to dog rescues, Saunders said, and that is one of the things she loves most about the city.
"It makes you feel good to know that you have a community that's willing to help and to give," Saunders said. "That's what I feel like this community does." GN