NESTLED ALONGSIDE the Rock Creek Greenway in Tullahoma is a storybook trail that encourages families to read together and spend some time in the great outdoors.
The trail opened to the public in 2019, thanks to a $5,000 Well Connected Communities grant through the Robert Wood Johnson Foundation via the 4-H Council and University of Tennessee's Cooperative Extension System.
According to Ashley Reid, youth services coordinator for Coffee County Lannom Memorial Library, the grant was obtained by Belinda Riddle at UT Extension.
"We work hand in hand with Belinda to create and care for the storybook trail and keep it a great resource for the community," she said.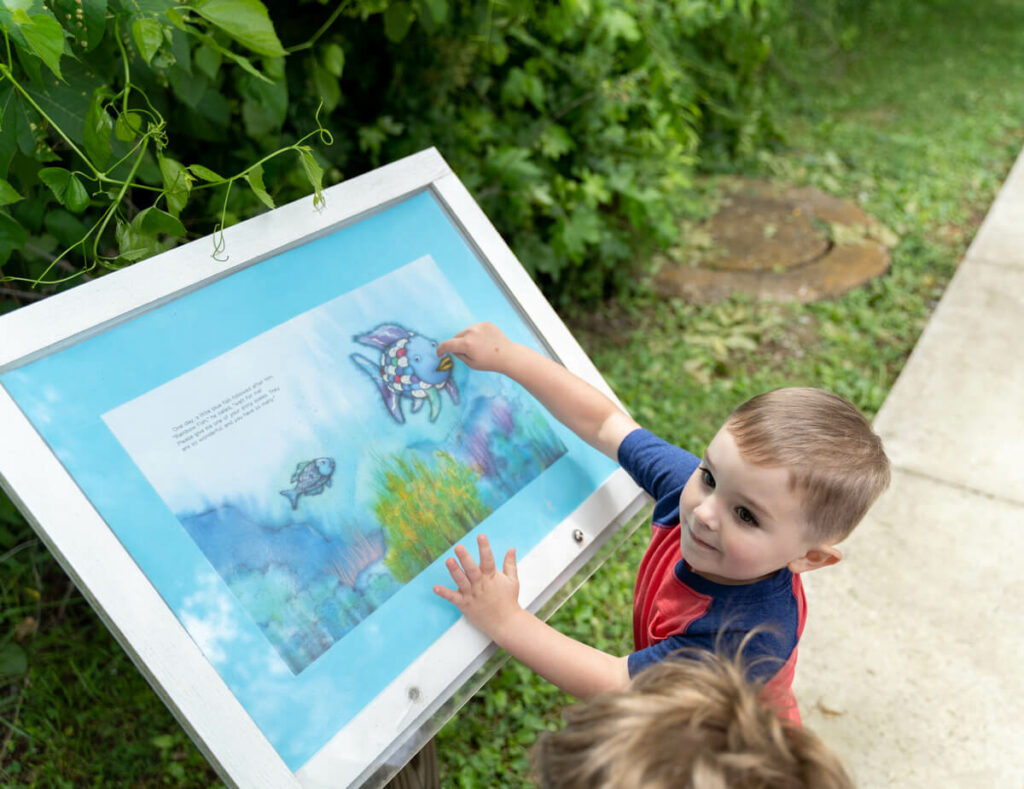 The trail is made up of 25 podiums that have been placed along the greenway near the library, each of which contains a reading station.
These reading stations have a page from a book, encased in glass, allowing visitors to read one page of the story as they walk the trail. To complete the story, visitors must travel the greenway between all 25 stations. Reid added that the stories are changed out frequently.
"During the warmer months we change the story every two weeks, and during the winter and colder months we only change the story once a month," she explained. "I work closely with my director and Belinda to put together a well-rounded year of stories. We plan the whole year in advance to be able to prepare the pages and get them to be viewed. We like to choose seasonal books, funny books, and books that will resonate with the children and parents and leave them excited to see what comes next."
Reid said since its opening, the trail has enjoyed a warm response from both parents and children. Everyone is excited about what story will be featured next.
"We have had a wonderful response from the public," she said. "They will even call the library and ask when the next book is coming out so they can plan a trip to see it. The kids love the incentive program in which they have to find the hidden dragon in the story and tell us what page it was on. They receive a charm and chain for every story that they participate in"
Reid said the whole purpose behind the trail is to spark an interest and love of reading for all ages.
"We hope that the storybook trail will spark a love for books in people of all ages," she said. "Children from an infant to an adult can get enjoyment from our storybook trail. It also allows people time to be outside in nature and get exercise without it feeling like work. We hope that all those that visit leave happy and excited to come back." GN