IF YOU want a visual of radical generosity, take an afternoon stroll down Rotary Drive in Winchester. Every single home on the street was built by Highland Rim Habitat for Humanity and then given to a deserving family. This beautiful development began two decades ago when the local Rotary Club donated the land. Almost every year since then, the Highland Rim Habitat for Humanity has been able to build homes for families on this road and many other streets in Coffee and Franklin counties.
Habitat President Terrie Quick has been with the organization for just shy of a decade. She shared, "We typically have built one a year. The only time we didn't build a house was during COVID in 2020. The building was halted that year because we were not allowed to use volunteers, a crucial part of our model. Our goal is to build each house in the most economical way possible. This is why we'll take all kinds of discounts and donations of materials and supplies to build homes. And what saves us the most money is volunteer labor. Half of a home's cost is always the labor cost. So as we utilize volunteers to build a home, it becomes much more affordable."
Over the last several years, Nissan employees have caught onto Habitat's spirit of giving. In addition to Nissan employees accounting for the large majority of volunteers present while building the homes, different departments within Nissan have essentially said, "Instead of getting our supervisor a Christmas gift, let's take up a collection for the Habitat home." Then, whatever money they come up with, they take to Factory Furniture Outlet to put toward furnishing the newly built home. Quick shared, "From the goodness of her heart, the owner of Factory Furniture Outlet, Amy Talley, typically matches their donation. Between Nissan, Habitat, and Factory Furniture Outlet, each house built over the last three years has been fully furnished (including linens, draperies, housewares, and large and small appliances)."
But that's not all. As some may know, generosity begets generosity. Like a match starting a forest fire, individual donors, including more Nissan employees, have ensured each family has more than they could ever ask for or imagine. Families come home for the first time to a fully stocked pantry, a lit Christmas tree, and gifts under the tree. When they open the door, they find a full home stocked with items and accessories picked out specifically with them in mind. For example, many gifts for last year's recipients were themed around fishing, a favorite hobby of both the father and daughter. Quick shared, "Seeing it all unfold is magical.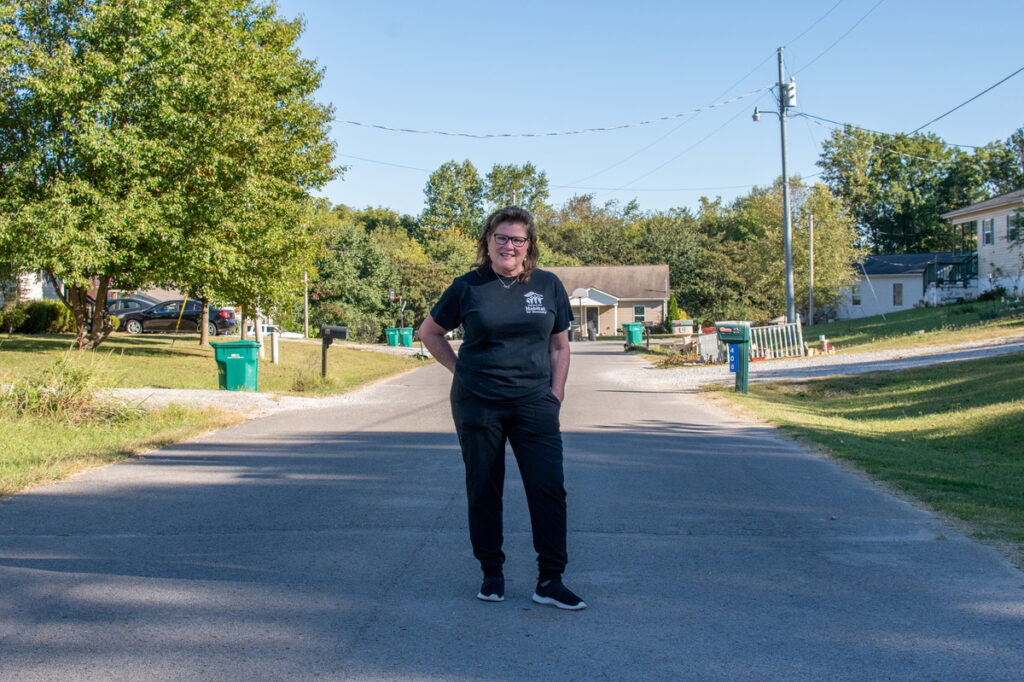 It is the reason I stay involved. People truly do love to give and love to help others. It's a gift to watch it all happen."
Christmas gifts aren't the only personal touch in the home. The Habitat team tries its best to think of and accommodate each family's individual needs during every step in the process. Quick explained, "When we interview and select a recipient, our organization as a whole sort of adopts that family. For months, even leading up to and during the building process, we get to know them, who they are, what matters to them, and what they like. People who start as strangers to us become our friends." Quick continued, "Then, when we get ready to build the house, we better understand the family and what's best for them."
No house is the same. For example, Quick shared, "One house we built was for a single mom. She's had two teenage daughters and one little toddler boy. He was both fast and wild. Our team noticed that she was constantly chasing him around. So we decided to build her a large porch to help contain him and provide her some peace of mind knowing he is safe."
Another year, the recipient family had a teenage daughter. The family of three had been living in a 32-foot camper for over two years. The daughter mentioned how she loathed having to hurry up and get out of the bathroom in the camper. She wanted to take her time and shower in peace. The habitat crew heard her and responded with a shower equipped with a built-in waterproof speaker and light system. The crew also double-insulated the bathroom walls so she could sing and shower in peace. To this day, the daughter shared that it is her favorite room in the house.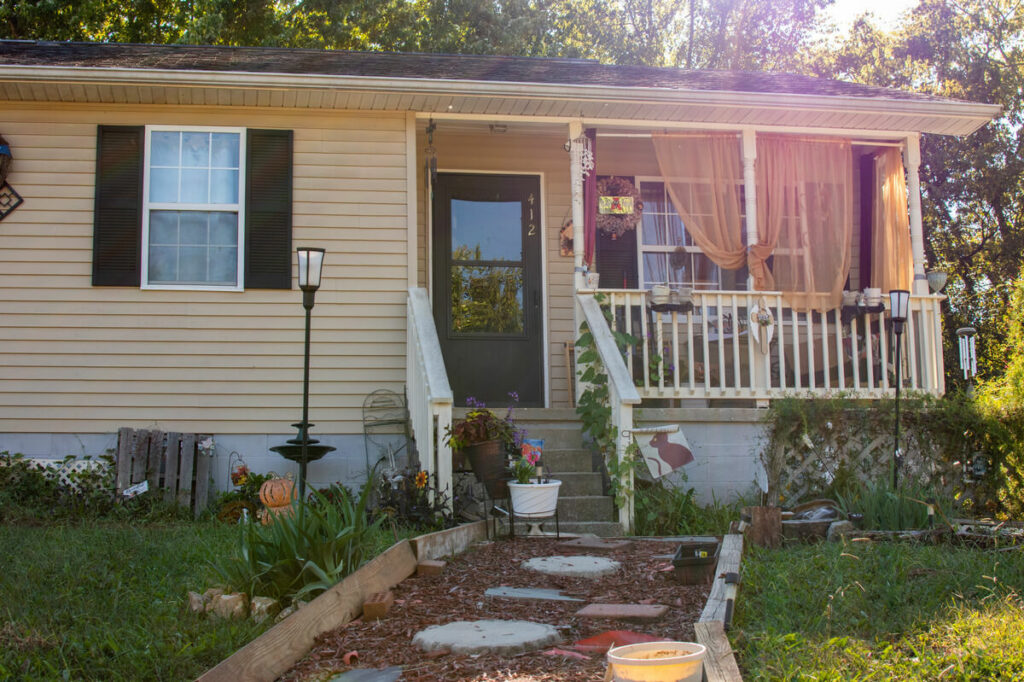 Nearing the last quarter of the 2022 year, the Habitat staff was unsure if a house would be built this year due to the uncertainty of available funding. But in early September, like a true Christmas miracle, Quick received an email that said they had been accepted and approved for the funding for yet another house. Quick, half-joking, responded, "Let's start moving dirt!"
Plans for this year's build are already underway. The house will be constructed on Worley Lane. The goal is to complete the home as close to Christmas 2022 as possible. A recipient for this year's home has been identified as a man named Jeff. If everything goes as planned, the Habitat crew and its army of volunteers will once again give a family – this time Jeff and his sons – the gift of a lifetime! A very Merry Christmas it will be! GN