THE BIBLICAL passage of Luke 10: 25-37 tells us the parable of the good Samaritan. Jesus shares the story of a Samaritan who passes a man on the road who has been beaten and robbed. Taking pity upon him, the man assists the injured man and ensures his safety and recovery. At no point in the story does Jesus speak about the Samaritan asking for payment or recognition for his deeds. The good Samaritan is satisfied that he has helped someone who needs it. In Jesus telling the story, he instructs us all to go forth and do likewise.
For over 50 years, the Good Samaritan of Tullahoma has followed that biblical parable and worked to help those in need. Formally known as The School Guidance Council, the council was started by a group of caring people concerned for the less fortunate. Chartered in 1985 as a nonprofit 501(c)(3) charitable organization, they became a centralized location to assist those in the community in crises.
Today, Cindy Kinney stands at the helm of the organization as the director. Since 2017, she has worked to further the organization's mission of helping and finding new ways to assist those in need.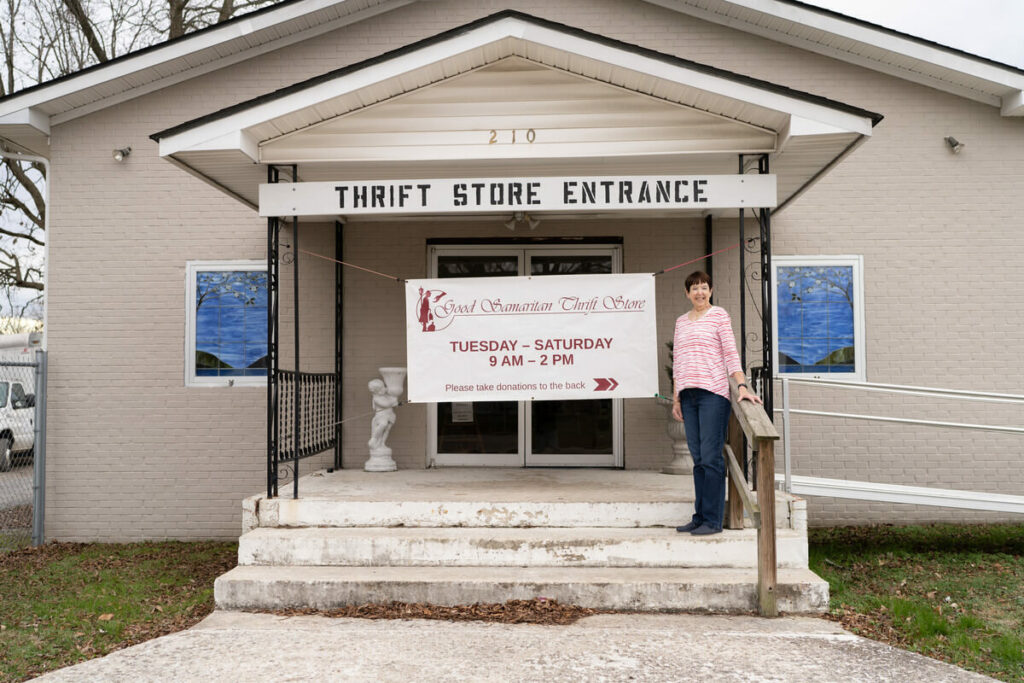 A CALL OF THE HEART
When she and her husband relocated to Tullahoma, Kinney sought a sign. She wanted to do something positive in the community and sought ways to help. Kinney would become an elder at the First Presbyterian Church in Tullahoma. Then she would become aware of an opening for the director's position at Good Samaritan of Tullahoma. Seeing it as a sign, she interviewed for the job.
"We had one of our monthly meetings at the church, and it was brought to my attention that the director was going to leave, and they were doing a job search. And it hit me, and I said, 'I think I'm going to try this,'" explained Kinney.
That interview led to her being hired for the position of director. Excited with the opportunity to help in a community that she now called home, Kinney knew that the job would offer its challenges.
"I didn't know how much of a challenge it was going to be, but it is what you put into it," she explained. "If you see things that need to be done, then you do it. And then that leads to something else, and then it grows. Every year, there's been a lot of growth for me."
Kinney said most of her staff also started when she took the position. She added that they have helped each other grow individually and as a team.
"My assistant started a month before me, [and] then the thrift store manager was hired," she said. "Our team has grown, and we have an amazing group working with us. We just gel, and it's wonderful."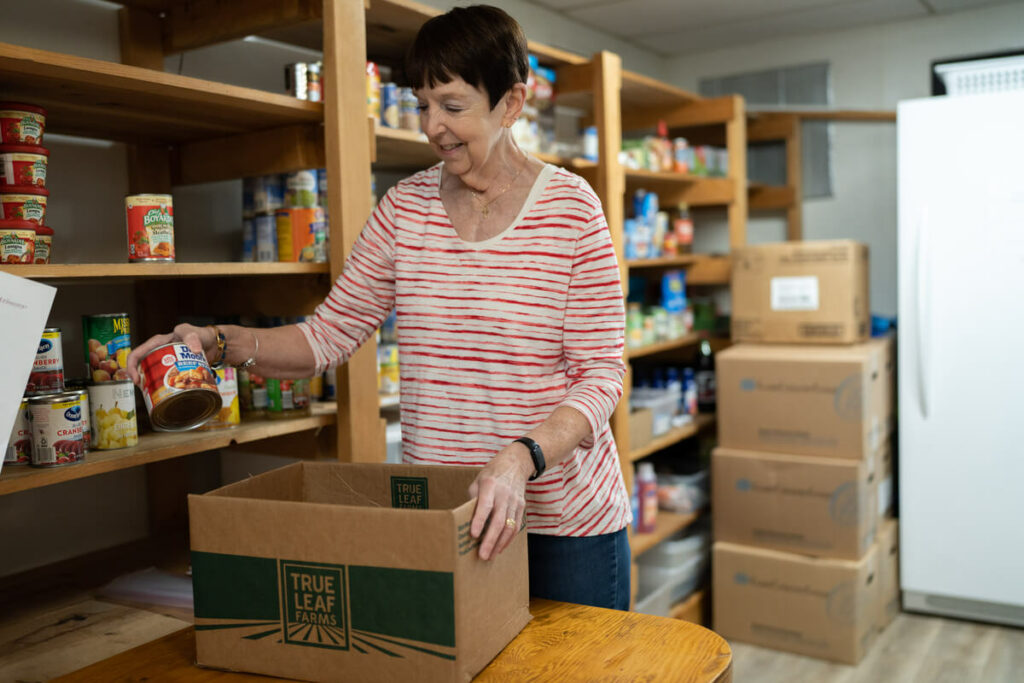 FRUITS OF LABOR
Having helped hundreds in the area, Kinney said it never gets old knowing that you are helping make someone's life better.
"This past Thanksgiving, we did our annual food boxes and helped St. Barnabas [Episcopal Church] distribute them," she explained. "Most of those who received the boxes are food clients of ours. To have them come in and almost in tears when they get a nice box of food for Thanksgiving makes your heart feel so good. We're so grateful to be able to help them."
She added that every donation received has significant meaning and could mean changing the life of the person who receives it.
"We are grateful for every kind of donation, whether monetary, food, clothing, or other items," she said. "These donations reach people who may be experiencing challenging times, and these donations could be the very thing that helps them get through it. We also work to make relationships throughout the community. I work to be a good steward of what we need for our ministry, but if I have extra, I will share with another agency or food bank that may need it."
Kinney said she is grateful for the call to be of service through Good Samaritan. She hopes to continue that service through the organization and wherever possible.
"I think God had a plan, and it took me a while to realize what he wanted me to do," she said. "I'm glad I have been able to impact the community positively. I'm glad to be a woman in this day and age where I can help and do positive things." GN