" I CAME FROM a bigger city, so I didn't have access to knowledge like that at all," he said. "I was passionate about the resources here."
When he began in February, all he had to work with was a severely neglected garden and a basketball court at the community center.
"All I knew was: it's important to grow food, it's important to work together, and there's something important about getting your hands in the soil – it brings people together," he said. "And that was going to be the key to the programming that I wanted to bring here."
When he got hired, there weren't any family or youth programs through the city of Tullahoma that involved the garden. Aaron White began the Let's Plant Program – one workshop in April and one in May – to encourage families and kids to do what they could to grow their own food. He noticed that the families involved weren't only learning a lot, but the kids also thought it was cool to work on the garden.
"The kids wanted to see something happen at that garden. Most of them didn't have something at their own house," he said.
Around the same time, Cub Scout Pack 358, led by Joseph Spellman, volunteered his troops to meet there every Thursday and help clean up the garden. Lemon balm – an herb that's part of the mint family – had taken over the garden. White would provide mason jars for them to pull weeds and take them home.
"They took ownership of that," he said.
While both White and Spellman were passionate about making use of the garden they were no experts. Luckily, gardener Bob Yasui of Petalland Flower and Herb Farm was willing to offer an incredibly knowledgeable helping hand.
"I did not know them at all, and we are all extremely different people," White said. "But we come together for a common goal: to see kids leave the garden with actual food and so much excitement."
With a little extra manpower behind him, White was able to start a seven-week summer day camp program. Sixteen families brought their kids to participate. They planted cucumbers, peppers, herbs, and tomatoes.
"There's something about when you see something that's kind of in ruin, and you see it come back to life," White said. "That's tangible, actual, not talking the talk but seeing it for yourself. I knew that was going to be the staple of that center, moving forward."
They learn to plant seeds, pull weeds, water the garden, etc. Yasui will pluck a tomato off the vine and pop it into his mouth while telling the kids how they grow.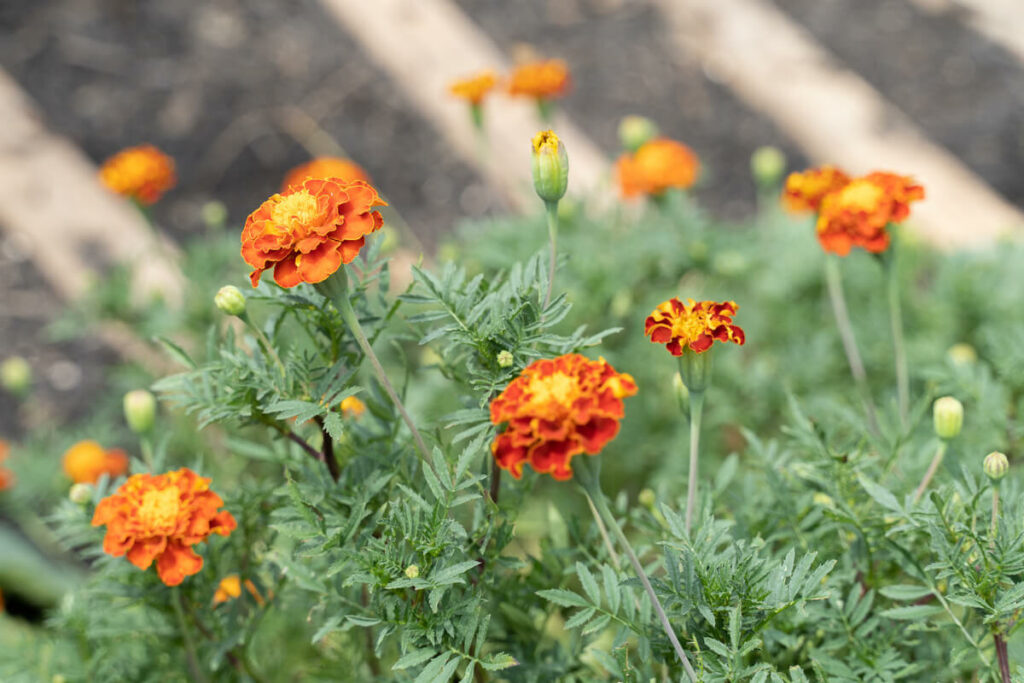 "Kids feel like you're supposed to grow a garden and watch it like a museum," White said. "But Bob really encourages them to eat and enjoy what they've grown. That trips them out that abundance can happen like that."
There are funny moments – the kids are afraid of the ghost pepper plants, and they dare one another to tend to them and treat them like poison. There are hard moments – like most adults, no kid enjoys pulling weeds, but the life lessons they're learning will carry them past the summer camps and plant beds.
"Heirloom tomatoes trip them out," White said. "They're all funky and massive with different color rings, but when you cut into them they're so red and taste better than anything you can get in the store."
A perfect example of why you can't judge a book by its cover.
The kids aren't only learning and working, they're reaping the benefits of their hard work. The city of Tullahoma gave their first bountiful harvest back to the families involved.
"I think they're so scared to eat as if it's not theirs, but they're with us every week. This is their food to eat," White said. "Learning that was huge for them."
Before the garden was revived, among the overgrown weeds and residual herbs there were concrete stepping stones left by previous gardeners. The cub scouts personalized a few of them with paint, and it gave Spellman an idea.
He started going to local businesses and asking their employees if they wanted to paint a stone. "It doesn't cost anything," White said, "and they don't ask for donations they just want to see all of the parts of Tullahoma reflected in the garden." Now, at least 15 local small businesses have painted their own stones.
"We want the community to slowly be represented in this garden," he said. This fall, with the help of a brand new after-school program, they're growing pumpkins, zucchini, multiple types of squash, and more. White's current project is an arbor with pole beans growing throughout.
"Pretty soon, kids will be able to walk underneath that and pull beans from it while walking underneath it," he said.
White said that eventually they'd like to move more garden beds into local parks and other areas so that they can be accessible for even more Tullahoma families.
"The vision is to have a community garden that represents the diversity of the people here in the city of Tullahoma," he said. "We envision a variety of vegetables, herbs, and flowers being grown here that tell a story of humanity that brings people together in relation to food and sustainability." GN