Having a baby is one of those things that you can prepare for all you want, but you truly won't begin to know what you are doing until you simply start doing it. Yes, it is wise to consult professionals, such as your doctor. It is encouraged to read books and listen to podcasts. It makes sense to glean information from seasoned friends and family members. But still, until it's you — until you are the one bringing home a helpless, precious, beautiful, and wide-eyed baby to keep alive, you just don't know. You are completely unaware of what it takes to be a parent. Parenting is one of the few things that require on-thejob training.
Breastfeeding is another one of those things. You can read and research about positioning and latching all you want. But when it's 4 a.m., the day after you brought your baby home from the hospital, all of that research seems to go out the door. Your brain feels like scrambled eggs. You are sleep deprived, anxious, and desperate to get that precious child in front of you to eat. But everything is so new, especially for women. It's overwhelming, and let's face it, we need help or at the very least, support.
This reason alone is why a couple of moms formed a local support group a few years back. The group was an answer to cries in the middle of the night. It was a relief from persistent frustration. It was the help many new moms needed, yet they didn't know how to vocalize. Coffee County Breastfeeding Support Group is primarily an online support group. In its original form, the group was simply a mom-to-mom support group. However, in 2017, when Kimberly Hampton of Middle Tennessee Lactation, a board certified lactation consultant, moved to town, the group changed.
Hampton shared, "When I moved to Tullahoma in 2017, I realized that there wasn't really any professional breastfeeding support. The closest group was in Murfreesboro, and I know it's not really convenient to drive an hour away with the new baby. So I was compelled to bring that professional support to this area." Therefore, Hampton started to do that under the existing umbrella, the support group. Then eventually, as the founders of the group began to disperse and move away, founding members asked Hampton if she would take over the group. She obliged.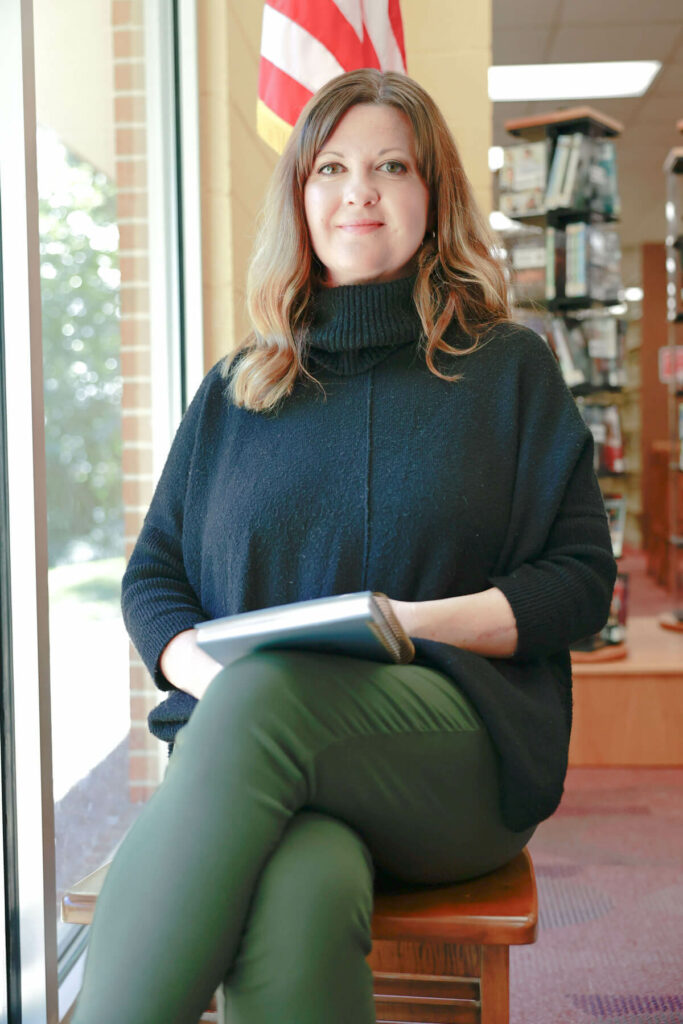 Before Hampton volunteered as the leader of this local support group and before she opened her practice (Middle Tennessee Lactation), Hampton worked as a pediatric nurse for many years. It was in the clinical setting where she initially discovered her desire to become a lactation consultant. Hampton shared, "During the time that I worked as a nurse in a clinic setting, I was able to see lots of new moms, and they were struggling to breastfeed. Almost every new mom struggled with breastfeeding. And then when I had my own babies, I definitely understood that struggle even more so." The need for support and guidance is great.
Therefore, the support group meets in person at the Coffee County Lannom Memorial Library every other month. Though much of the support from the group is based online, this bi-monthly time is set apart for moms and babies to come together to talk, learn, and share about motherhood and breastfeeding. The main goal of the support group is to connect new moms to other moms and provide evidence-based education. Hampton shared, "Moms can get their questions answered. They can get their baby weighed and receive solid advice for their feeding challenges. It's also a really great opportunity for them to build lifelong friendships with other moms in the same stage of life."
Hampton shared that the support group is a judgement-free zone. She shared, "For me, it's really about working with the moms—teaching and encouraging new moms. And I like to tell them, whether you breastfeed for two days, two months, or two years, I'm going to support you. And if you want to exclusively pump, I support you. If you need to wean because you want to switch to formula, I'm going to help you do that. So it is very much judgment-free and compassionate support that I offer." GN