EACH YEAR, hundreds of locals make their way down to the historic downtown square in Manchester for a day of traveling back in time, before cell phones and the internet existed. Games and activities took place outside with family members or newly made friends. It was a time for the whole community to come together for good food and fellowship.
This magical time-traveling event is known fondly by locals as Old Timers Day. Contrary to its name, the event is not just for older folks but everyone, especially those young at heart. It's also a day when the town's gem, the historic Manchester square, is displayed and offers itself as the headquarters for good old-fashioned fun.
BACK IN THE DAY
According to the current event coordinator, Roger Steele, the event began in the early 60s to showcase the town square.
"Old Timers Day started in 1963 as a sidewalk sale to bring people downtown to showcase the merchants, supplies, and everything," he explained. "They brought everything outside for people to look at and purchase. It was so popular that they brought it back the next year. Then in 1964, they called it Old Timers Day. They celebrated the old-fashioned ways and the old ways of doing things. You know—like old clothes, handmade items, crafts, and different things like that."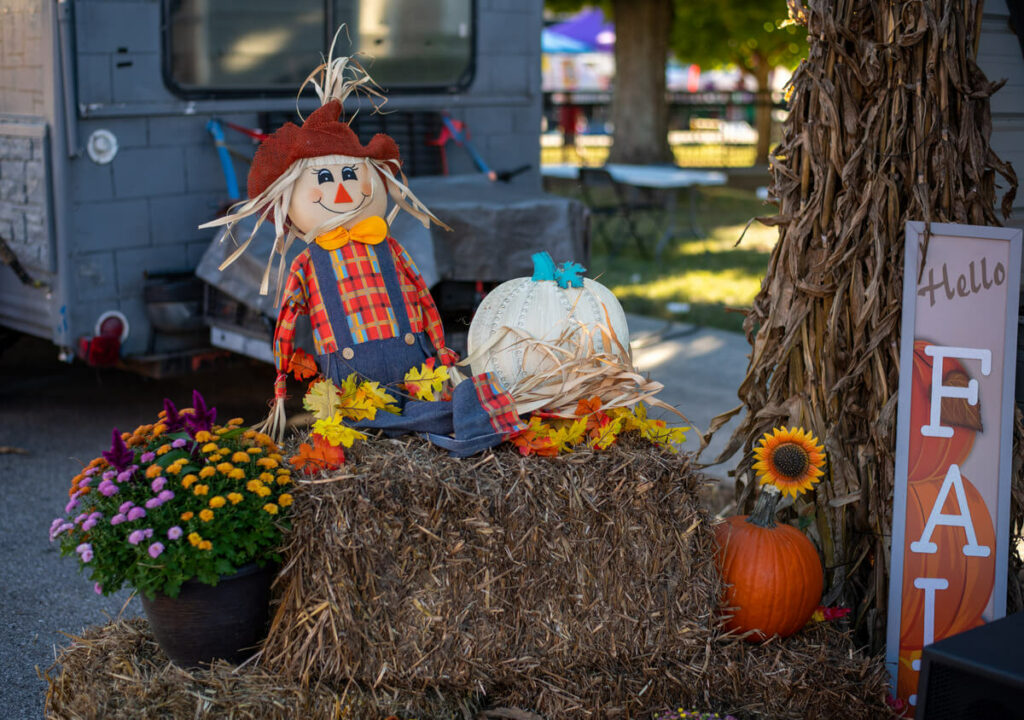 A Manchester native, Steele said he could remember coming to the event and spending all day playing with friends and enjoying the day's festivities.
"It was a great day," he said. "I remember, as a kid, he could go up there and stay all day long. You could play games and watch the parade by bringing a couple of dollars. We could wear our football jerseys in the parade, which was very special to me. You know, just seeing the animals and different things you're not used to seeing. All the kids would get together and play football. It was a good safe place with things to do, and it didn't cost much money. The event brought everybody together."
AN END, THEN A BEGINNING
According to Steele, the event continued to occur each year until 2007. From 2008 to 2012, there was no Old Timer's Day.
During that downtime, Steele created the Facebook page "If you grew up in Manchester." The page highlights events, places, and people of Manchester's past. He began seeing people's love for the event on that page. Finally, with some urging from friends and people on the page, Steele went to the city to see if he could bring the event back to life.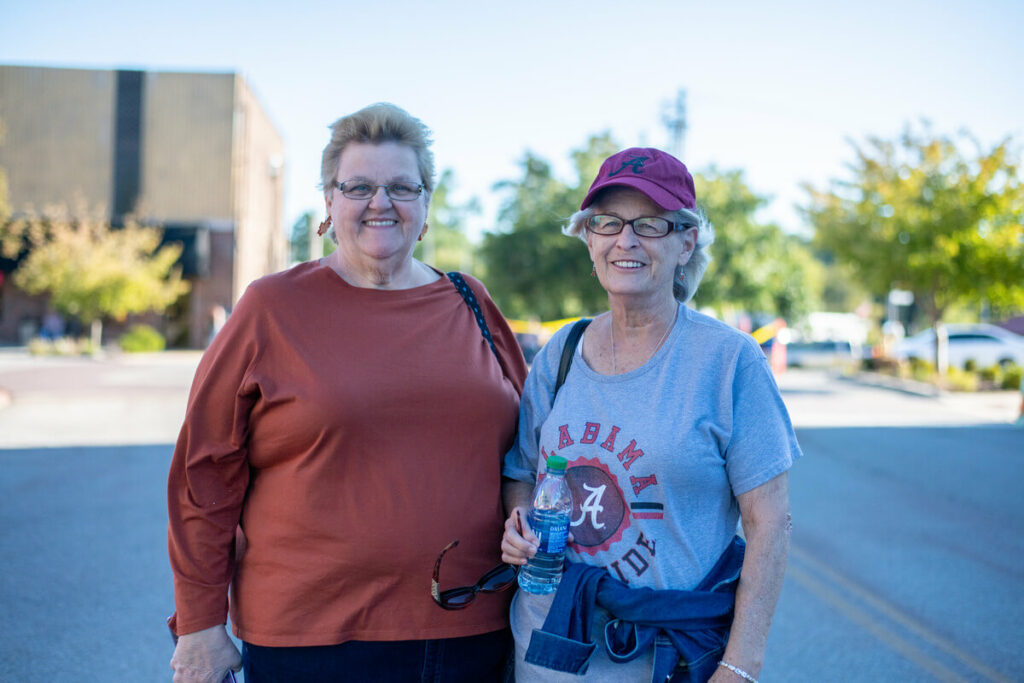 "I went to talk with Mayor Betty Superstein, who was the mayor at that time," he said. "The city was the one who had been over the event all of those years. I told her about people wanting to bring it back. She said they wouldn't be able to revive it due to money and a lack of volunteers. She did tell me that I could have it. So, I did. I then created a board and incorporated it. And then we started raising money. Since we could not get any money from the city, we had to raise our own money, and we understood that from the beginning."
Excited by the possibility of the event returning to the community, Steele said people were eager to donate.
The actual test, however, would come when the event opened back to the public in 2012.
"On Friday night, we had a little concert, around 75 or 80 degrees," said Steele. "Well, the weather changed the next day, and it was 55 degrees and pouring rain. It was very cold, and there was misting rain. But we knew that we had something because at the parade, people were lined up as far as you could see, even in the rain. Everybody stayed most of the day. We had probably a couple of thousand people coming in and out of the event to see everything that came back."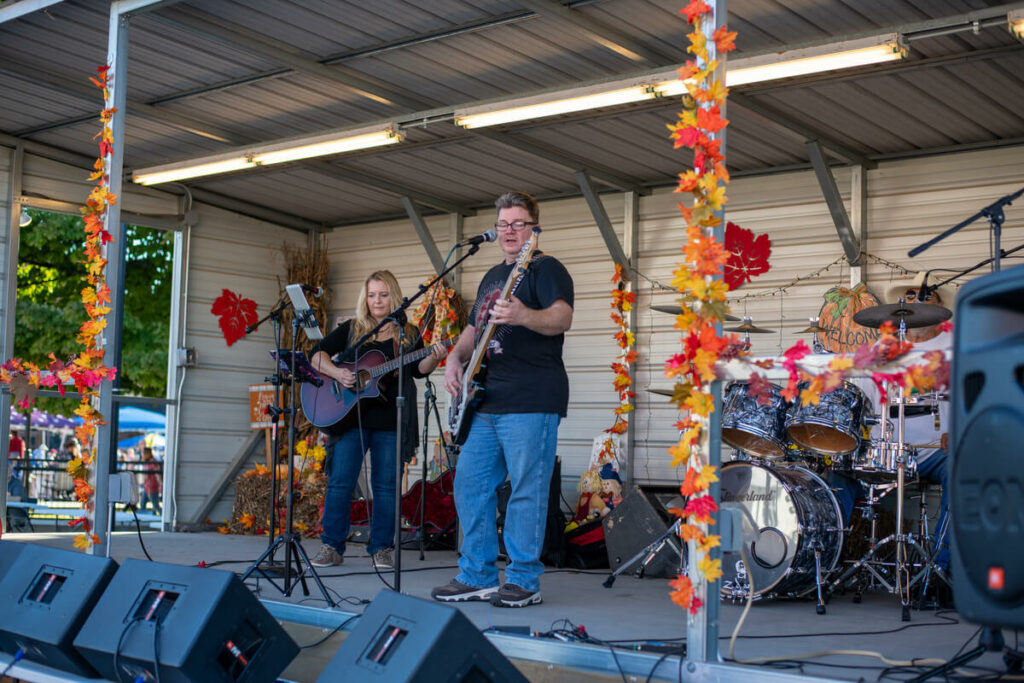 10 YEARS LATER
A decade since its revival, the event has only grown in popularity. The event was named Manchester's Finest Yearly Event and received an inaugural spotlight award from the Manchester Chamber of Commerce for giving back to the community.
He also credits his wife, Rhonda, and longtime friend, Mary Todd, for continuing to make the event happen each year.
With each passing year, Steele said he is grateful to watch people of all ages enjoy the small things.
"I think it's watching the kids having a perfect day and smiling," he said. "You can watch them watching the parade, and they light up. If they're playing in the games and get a blue ribbon, it resonates with me because that's what I wanted to do as a kid. I wanted to win those ribbons. I wanted to be in the parade, and it was a lot of fun watching the kids have a good time the way they used to. Because if you think about it, they don't get to do this anymore. Nobody plays outside. So—you know—just being outside all day long is new to some people."
He also added that he hopes events like these help people remember just how important getting out into the community is.
"We want people to have good, wholesome, family fun all day long. Enjoy a good, safe place without spending a lot of money. Maybe and hopefully, they'll do something next week—maybe go to the park or hiking, or just something outside with the family instead of just sitting at home playing on their phone or video games separately." GN