THERE ARE the famous ones such as the Macy's Thanksgiving Day Parade in New York with its larger-than-life floats, and the St. Patrick's Day Parade in Chicago where they color the river bright green. And while these parades are fun to watch on our televisions, there is nothing like watching or being a part of a smalltown parade. These are celebrity events for the inhabitants of a small town. Homecoming queens are presented, along with their court, in slick sports cars. Civic clubs and local businesses show their expertise at taking tissue paper and paper mache and transforming it into a mobile masterpiece that showcases who they are and what they represent on a Christmas background.
First responders give their vehicles an extra shine as they are ready to sound off all of their bells and whistles. Marching bands put on their best performance.
And then there is, of course, the pièce de résistance: Santa Claus. He is the most important participant that children and parents wait impatiently for, whether that is so they can pile back into their warm cars or catch a glimpse of the man in red, along with some candy.
Parades such as these are magical. They transform us back into our childhood selves eagerly waiting for the sights and sounds that keep us awestruck on the side of the street for hours. You can say what you want about a small-town parade, but you can't say that you, too, won't get there early just to grab a good seat.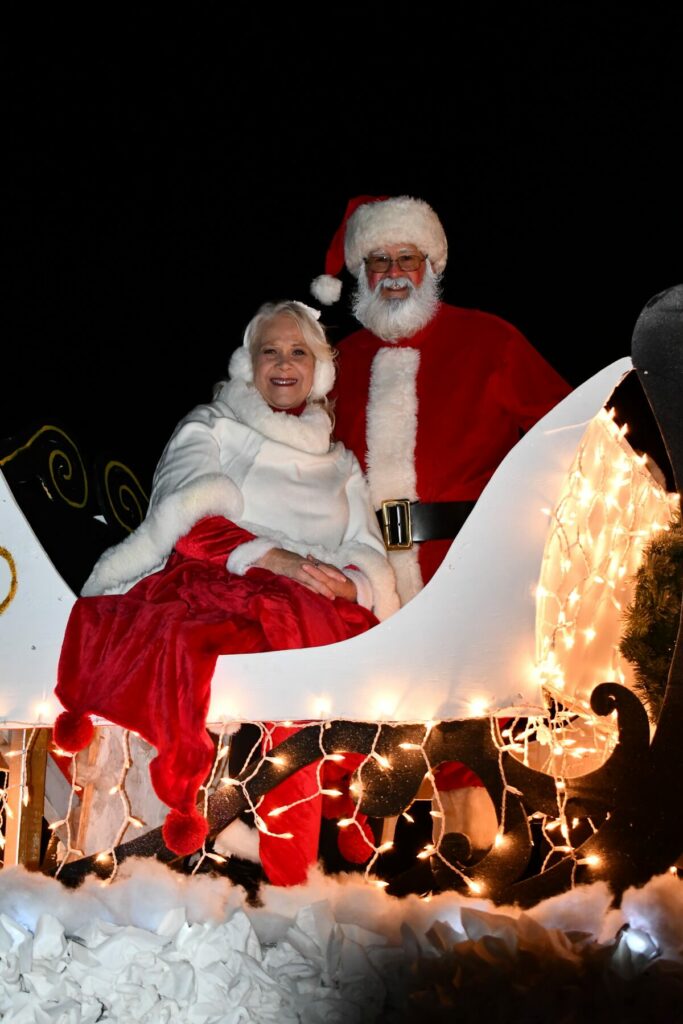 Showcasing their own small-town celebrities of all kinds will be the Annual City of Manchester Christmas Parade on Saturday, Nov. 26 in Manchester. The parade will follow its usual route beginning at the Raider Academy off of Highway 55 and ending at Fred Deadman Park.
The Manchester Parks and Recreation Department has been in charge of the parade since 2017 and is currently gearing up for another successful year. According to the parks Now as an adult, the parade has taken on a whole new meaning that also includes more responsibility.
"Now it's a lot of work, and there is a lot that goes on behind the scenes that most people don't see or know about, especially when it comes to organizing it," he explained. "My job is the registration of floats, getting them in line, and putting everyone in the final lineup. The rest of the staff is building the city float that Santa comes in on. It can be a stressful event to make sure all the details are taken care of. But when it all comes together, it makes it all worth it."
Along with the parade, Saturday, Nov. 26, is Small Business Saturday. Held annually, the day encourages folks to get out and shop local, supporting small businesses.
"We moved [the parade] to that day years ago when we took over, because it is Small Business Saturday," said Fox. "The hope is that people will be in town, along with extended family on that day and make a plan to shop and then watch the parade. It's a great way to kick off the Christmas season." GN