AT COFFEE County Central High School (CCCHS), students are encouraged to achieve. One of the ways this is done is through the high school's Renaissance program. Through the program students get to be a part of a number of incentives, both in the classroom and out.
"It's just to try to improve the culture and climate of the school," Assistant Principal Megan Hardy said. "When students come in the building they feel happy here, you know. It feels like a good, positive environment."
The rallies are primarily planned by the head of the program, Nicole Carney.
She is assisted by Assistant Principals Tim Knox and Katrina Wright, Principal Paul Parsley, and teachers Abby Lynch and Andrea Freeze. Students may get discounts on parking passes, area businesses, or school games, as well as independent study days.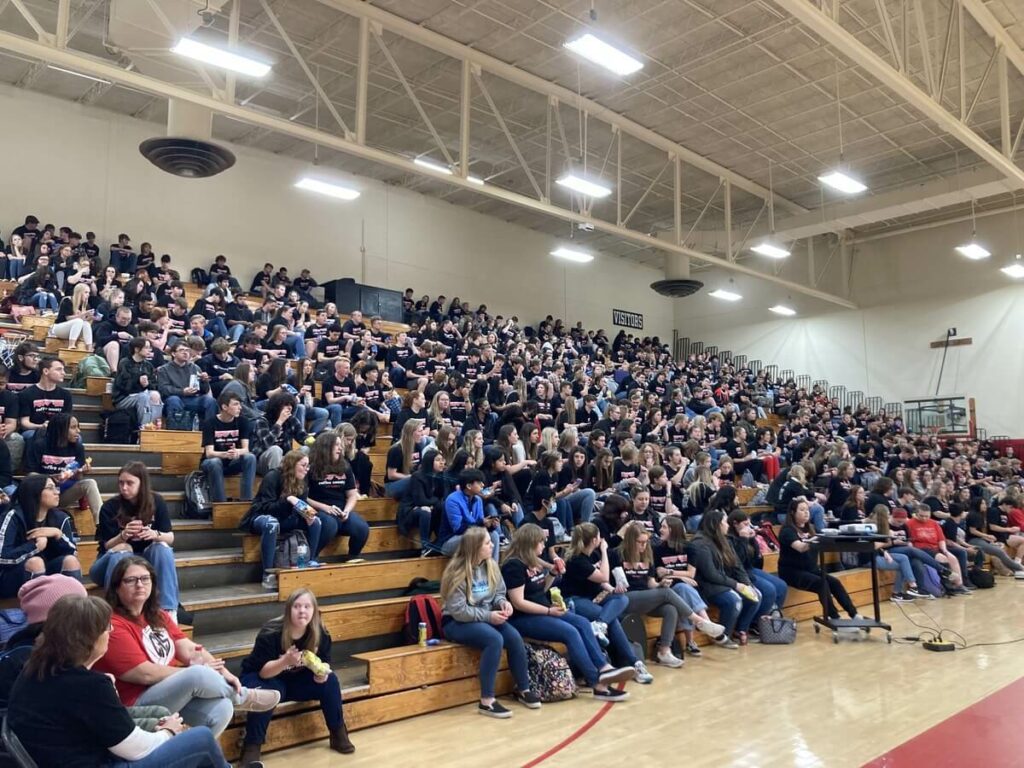 "We are very excited to host our first rally in several years and recognize the accomplishments of our students," Carney said. "Education is not only about the curriculum, it is about building relationships and celebrating the big and small goals along the way. Renaissance gives CCCHS an avenue to do both; directly impacting our students while having some fun."
Renaissance, an idea originally created and sponsored by Jostens Corp. in the late 1980s, is designed to give every student a chance to participate. Even if a student doesn't have all A's or B's, they can still be a part of the program by raising their GPA or having perfect attendance.
"The acceptance criteria allows for every student in the building to participate because even if a student cannot make excellent grades, [the student] is always capable of being at school and making wise decisions," Hardy said.
While the CCCHS Renaissance program has been around for years, it has not stagnated. The twice-a-year rally is one such change, involving food, games, and even cash drawings, at the most recent rally sponsored by Coca-Cola.
"It has evolved quite a bit in the last four years – the rallies that we do were not in existence until three years ago," Hardy said. "[the students] have really enjoyed the rallies."
The program doesn't just focus on students, it also impacts the faculty and staff. Hardy said one of the most enjoyable things she got to do was go around to classrooms and surprise students with treats or breakfast. "The teachers," Hardy said, "often get competitive about being eligible for the snacks."
"That's just fun as an administrator, to be able to get in the classroom in a non-threatening way," Hardy said. "[The teachers] like that someone can come into their classroom and… it's just all positive."
Not only has Renaissance been helpful in creating a positive learning environment, it helps the administrators and students meet in a way that is not related to discipline, as might be the case otherwise.
"We are meeting students, and interacting with them in a positive way," Hardy said. "It is definitely fostering positive relationships." -GN