FOR NEARLY 10 years, the owner and manager of Harvest Local Foods, lifelong Manchester resident Ellen Briggs, has been creating relationships with farmers, vendors, and customers. Before it became a storefront at the end of 2017, Harvest Local Foods was a market on the courthouse lawn. Now it is a local grocery store, popular for community events, Taco Tuesdays, and fresh, local produce.
"When you come in here it's a market, but there's two long tables in the center of the room, and it's community-style eating," Briggs said. "It's a community hub."
One of the commitments Harvest Local Foods has made is to support small, independent, conscious-minded businesses. "It focuses on seasonal produce," said Briggs, "none of which comes further than a 60-mile radius of Manchester."
"Local of course is number one, and then if we can't get it super local then we focus on small and independent," Briggs said. "We pay attention to how the businesses are run themselves."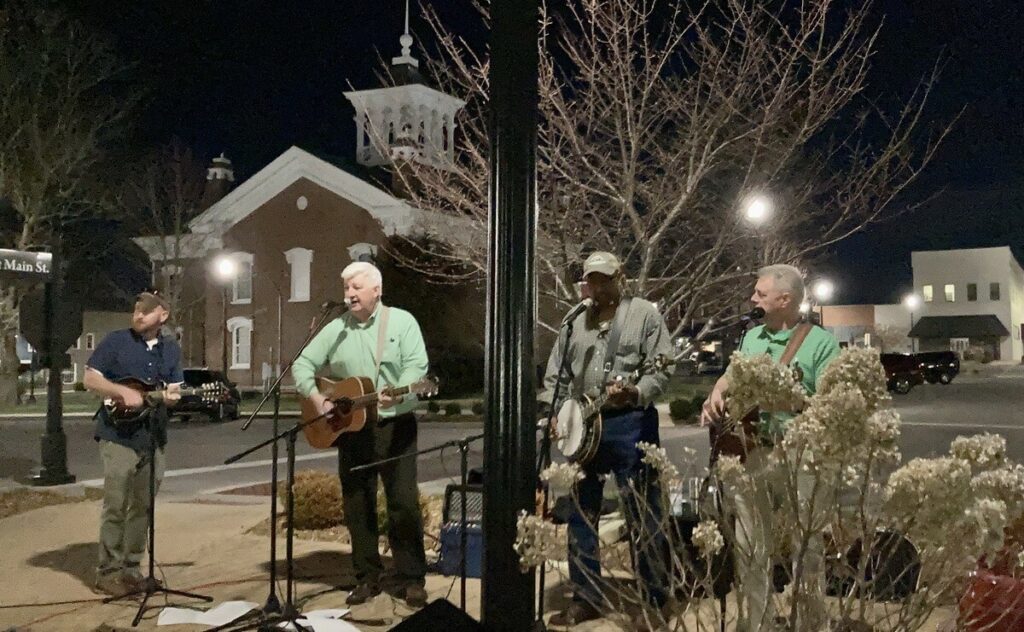 Harvest Local Foods doesn't just provide food to the community, it hosts regular events like the St. Patrick's Day 5K Fun Run and Dinner or the Chili Cook-off fundraiser, in November, to raise money for community needs. Briggs said the events usually involve some aspect of giving back to the community.
All of this started because there was a need that Briggs felt she could fill. Briggs was raised in her family's retail paint business and has a degree in agriculture, so a place like Harvest Local Foods was a perfect fit.
"There was something that wasn't here that was centered around agriculture, music, family, and, you know, just community," Briggs said. "Something missing that was a little different, and maybe a little unorthodox."
Briggs said a lot of it came down to timing – there has been a shift around the United States, and people are wanting to get back to their roots.
"I think a lot of the small downtowns in the United States kind of died out, you know, in my childhood" Briggs said. "I think people started taking notice that, that heritage was kind of dead."
As part of the Historic Zoning Commission, Briggs has been heavily involved in the heritage of Manchester, particularly the square. She isn't the only one involved, however. Briggs said that the changes in the square have been brought about by a group of people who have seen needs and filled them. Harvest Local Foods is no different, Briggs said; it couldn't be what it is today without the support of the Manchester community.
"There's no way I could ever do… anything [that] I do without their support and the support of my family and friends," Briggs said. "They're at the core of this business." –GN