SOMETIMES THE holidays can seem all about the "more." More decorations, more gifts, more food, more events. But what if less was actually the more we were looking for? Tullahoma native Makayla Wonder, owner of Wonder Wax Studio, seems to have this same philosophy.
In her experience, waxing (taking away something) gave people more than they bargained for. Wonder shared, "I cannot tell you how many customers have walked through my doors and immediately start apologizing because they think they're too fat, or they forgot to shave their legs, or they forgot to do this or that. So many people, on a daily basis, look down on themselves for natural parts of being a human being."
Wonder aims to reestablish confidence in every customer that comes into the studio. In fact, she shared, "The biggest reason I enjoy waxing is because of the confidence boost it gives people almost in an instant. It's like flipping a switch. People just feel better about themselves. I can visibly tell the difference in their demeanor from when they first walked in and when they walked out."
Wonder reinforced her mission of bringing confidence to each of her customers by establishing what she might consider the "golden rule" of her studio. In her studio, she hung a sign that read, "No self-deprecation allowed. You may not apologize for: being naked, body fat, skin folds, excess skin, cellulite, wrinkles, stretch marks, unpolished nails, no makeup, ugly feet, big boobs, small boobs, no boobs, one boob, scars, veins, excess body hair, lack of body hair, or the normal functions of being a human being." To her, this simple adjustment could possibly help prevent the negative self-talk that is dished out so carelessly.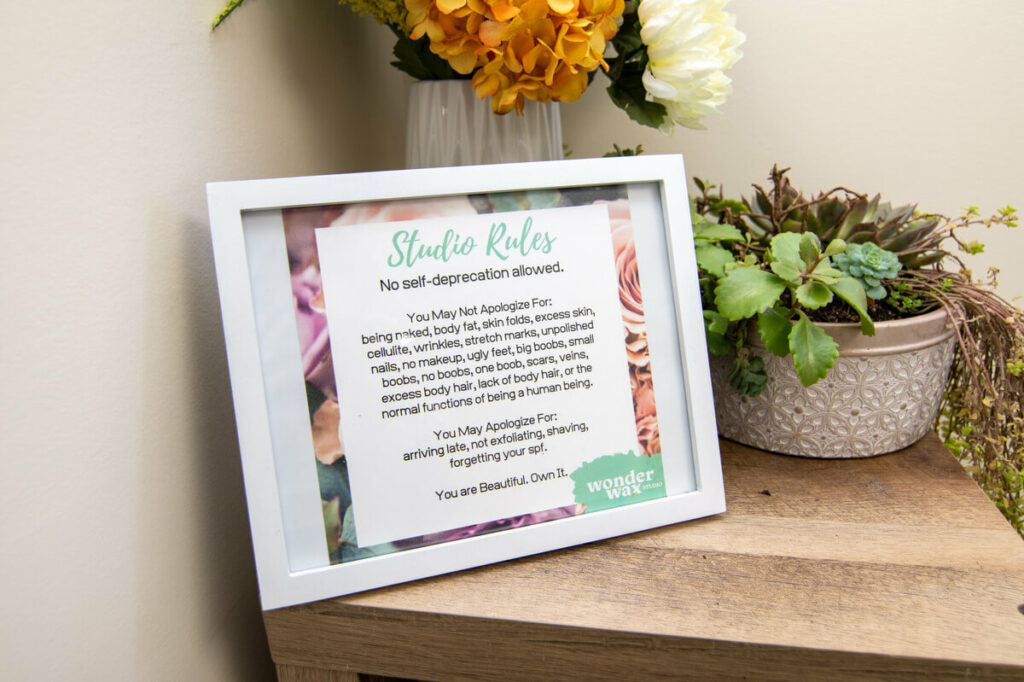 Wonder has not always been this passionate about providing confidence through waxing. Initially, she went to esthetics school at the Tennessee School of Beauty in hopes of pursuing another dream.
She shared, "I went to school with the intent of becoming a traveling bridal makeup artist, but I quickly realized that was not where my passion was. While I was in school, however, I ended up working at the front desk of a very well-known chain wax studio. Then, while I was working there, I figured out that this was what I really wanted to do. It just kind of clicked with me, and I haven't looked back since. You could say it was kind of an accident, but it was definitely meant to happen."
Though Wonder had been working in the field for years prior, she officially opened her local waxing business in 2019.
Wonder shared, "I knew there were other waxers in this area, but there was nobody who specialized in waxing, so I wanted to bring that here." Wonder's decision to open her business quickly proved worth her risk and efforts, as she found a fruitful home in the Serene Day Spa in Manchester.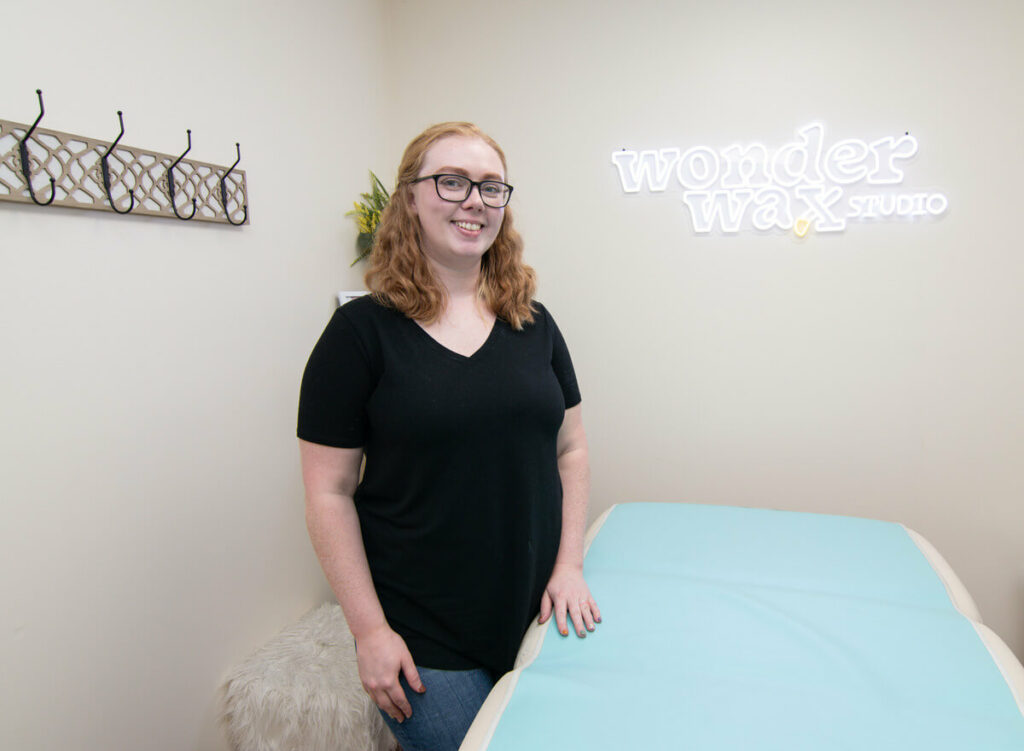 The Serene Day Spa and Wonder Wax Studio recently outgrew its location on the square and is now located off of McArthur Street in Manchester. At the beautiful spa, clients can receive various services, including massage therapy, clinical skincare, teeth whitening, nail care, thermography, infusions, light therapy, and waxing. If you still have a few gifts left to purchase this holiday season, consider giving a unique gift—the gift of less! Gift certificates are available for both the Serene Day Spa and Wonder Wax Studios. GN