THE HOLIDAYS are a joyous time of the year for many. Days filled with family and friends coming together to celebrate and spend time with each other. But for many, it can often be a stressful and lonely time of year. According to YouGov, an international research data and analytics group, a 2021 study found that one in nine Americans spent the December holidays by themselves, and one in six spent New Year's Eve and New Year's Day alone. Those numbers also included senior citizens who tend to experience increased loneliness at this time of the year.
A 2021 Consumer affairs report showed that loneliness increases the risk of dementia by 50%. Other health risks related to loneliness include: stroke (32%), heart disease (29%), mental health disorders (26%), and premature mortality (26%).
Even before the coronavirus pandemic complicated everyday life and special occasions, seniors still experienced more than average amounts of loneliness. Now, with most restrictions being lifted or relaxed, the time is right to step up for seniors and show them that loneliness does not have to be a part of their holiday.
As the holiday season ramps up, it's important to remember that love and attention are the most valuable gifts that one can give. That and helping seniors to feel included in whatever ways they can. Whether a senior lives in their own home, with an individual or family, or in senior living, there is a multitude of ways to help a senior enjoy the holiday season and help them set up for success for the New Year. Check out the following ideas to brighten a loved one's winter season.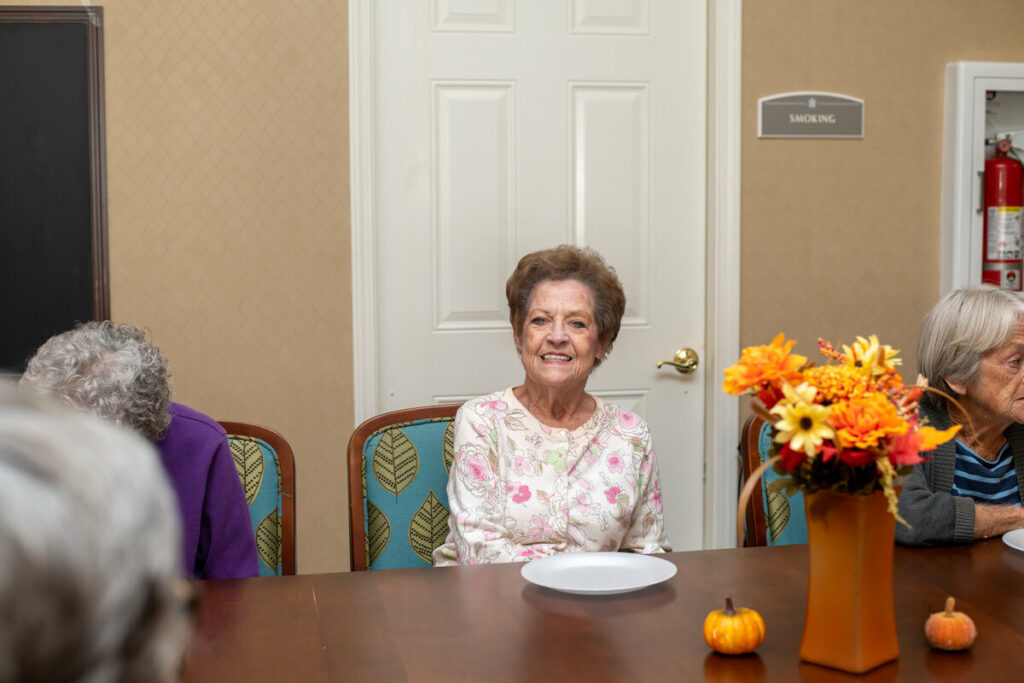 According to life enrichment coordinator Jennifer Boals at Morning Pointe of Tullahoma, something residents need and enjoy more than anything is companionship.
"I'm always looking for volunteers," she explained. "Companionship is the biggest thing here. Just sitting down and talking with one of our residents means so much to them. Assisted living or not, I still have some that don't come out of their rooms but would sit and talk for 30 minutes if you would just go sit down and talk with them."
She also added that the residents love any form of entertainment. Even in the simplest of forms, Boals said the residents enjoy having someone share their talents with them.
"Entertainment is also a big thing here. So I am always looking for somebody to come in and sing, play an instrument, play a piano, or even play bingo. They're very simple people. I mean… they're just simple, even with bingo.When we play bingo, as far as prizes go, all they ask for is Kleenex and chocolate. It's really just about the company."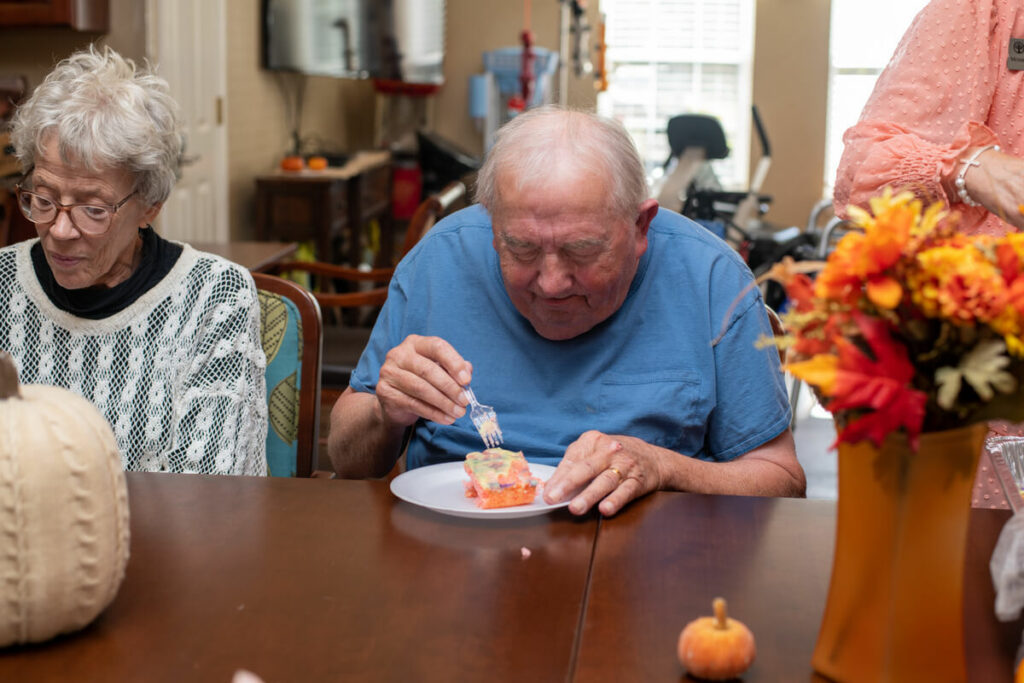 Boals added that no special qualifications are needed or required—just a kind heart and an open heart.
Lynn Duncan, executive director at McArthur Manor Assisted Living in Manchester, added that her residents are very fond of having volunteers read Christmas cards to them.
"They love to have someone to come sit with them and read your Christmas cards to them. Even if they have read to them two or three times, for some of them, it's new every time," she said.
Duncan said her residents also enjoy having the Bible read to them as it can be hard for them to read it due to the smaller print.
"It's really just the small things that we take for granted that they find so special and meaningful."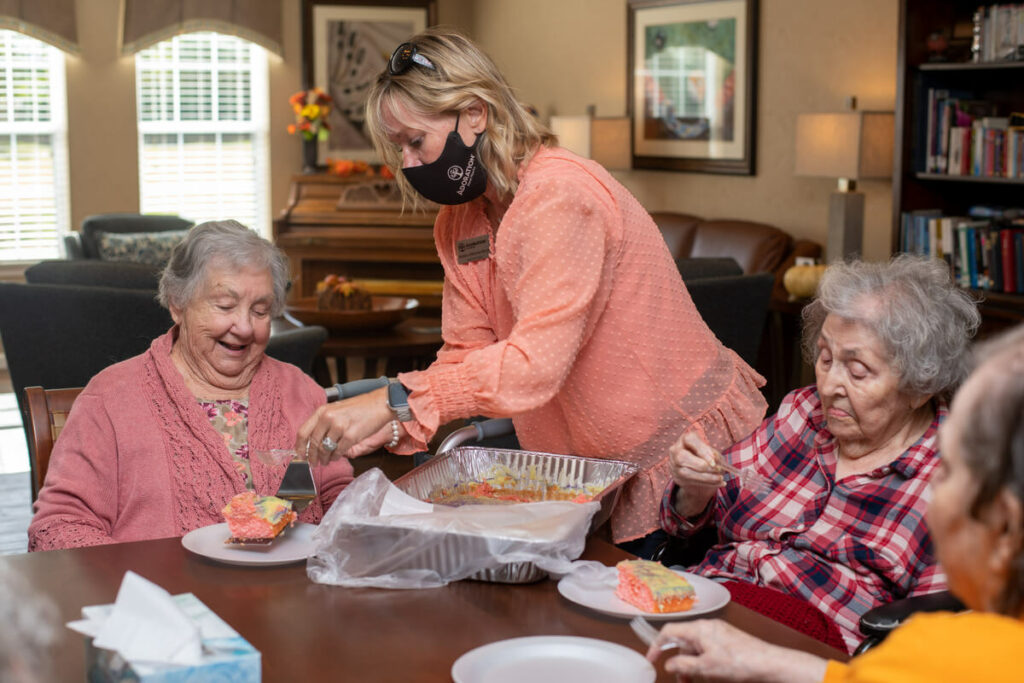 While the assisted living facilities and nursing homes in the area meet the day-to-day needs of the residents, there is also the opportunity to donate or "gift" some special items to the residents to brighten their day.
Autumn Oaks Senior Living (in Manchester) administrator Tina Taylor said her residents are very fond of no-skid socks and blankets.
"The ladies love brightly colored socks, and the men enjoy more neutral-colored ones," she said. "They help to keep their feet warm, and the nonskid helps them to get around. They also love the blankets. It's just a small gift that means so much to them."
Duncan added that her residents at McArthur Manor enjoy large-print word searches, along with inexpensive jewelry and sugar-free chocolates.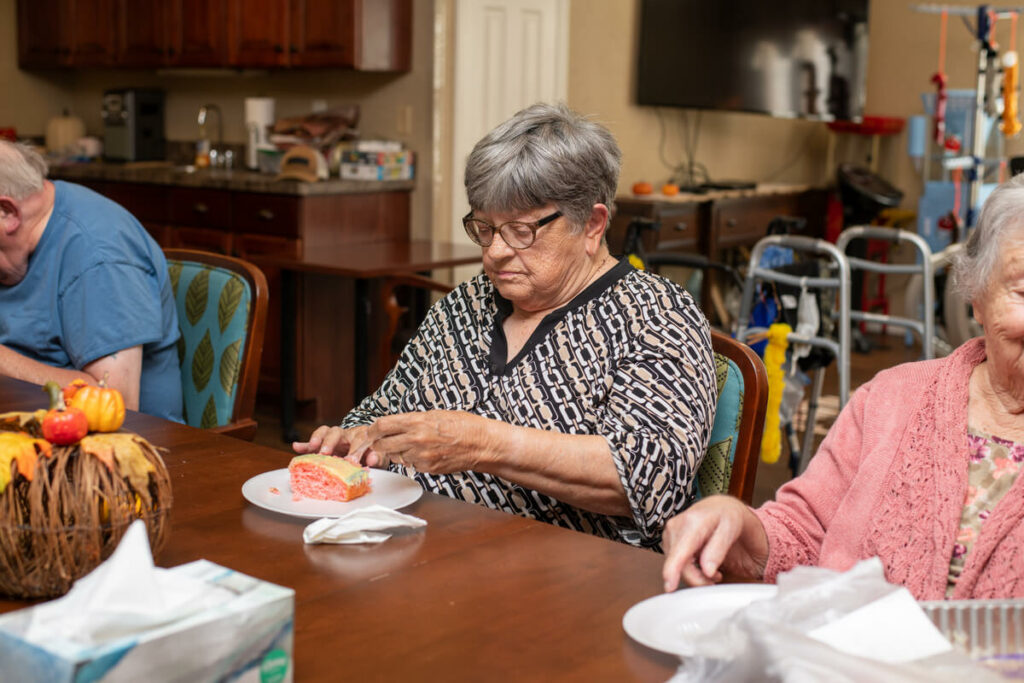 While the administrators and directors welcome donations during the holidays, they also added that companionship and items are welcomed and needed throughout the year.
"We welcome individuals, civic organizations, and church groups to come at any time of the year. Our residents welcome them and get such enjoyment out of their contributions," said Taylor.
Each administrator said that while Covid has caused a downturn in the number of volunteers, they are hoping to welcome many of them back, along with many more, as things continue to improve. Each facility stated that they practice up-to-date health protocols to ensure the safety of both the residents and volunteers. GN