IF YOU'RE looking for classic comfort food or freshly baked goods, The Mercantile Cafe in downtown Manchester is the perfect spot. Their wide variety of easy-to-grab selections for lunch and dinner have made the cafe one of the staples of the historic downtown square.
Renee Holt's love for cooking and sharing meals started at a young age with a family that cooked and canned and baked. Before getting involved with The Mercantile and the Sweet Simplicity Bakery, she sold baked goods, jams, and jellies at farmers markets around Middle Tennessee. However, it was her mother who inspired her to become a business owner.
"When I was in high school, [we] would drive around looking for places on the square to open up a sandwich shop. It was kind of just something we always talked about but never did," Holt said.
Unfortunately, that dream had not been realized when Holt's mother passed away from cancer 16 years ago. Holt's love of cooking led her to sell at farmers markets, but she also regularly cooked or baked for other people – sometimes just in her office and sometimes all around town.
"I enjoy the immediate satisfaction that people get with having a good meal," Holt said. "I just loved cooking."
Some eight years later, Holt took the plunge to take over The Mercantile Cafe. The location –210 N. Irwin St. – was no accident either.
"I never wanted to be anywhere else but on the square," Holt said. "I love the history of our town, the… small town feel of our square, even though it's grown tremendously in the past 10 years."
The small-town, relaxed feel and the community of small business owners has made the square a very attractive place to have a business, and The Mercantile is a significant part of that.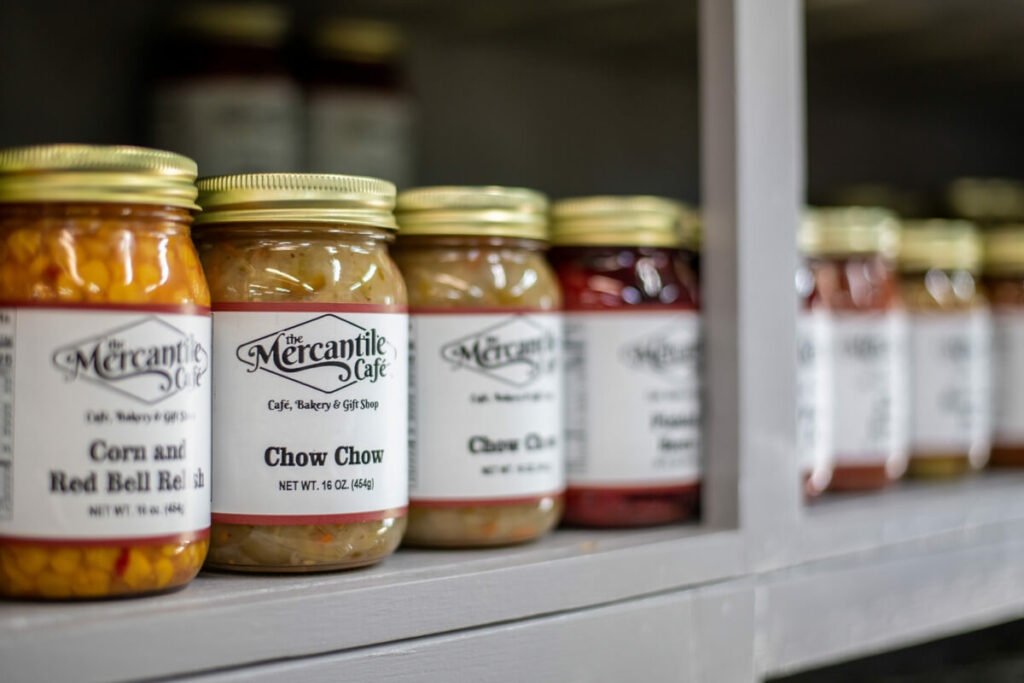 "I know the names of most of my customers when they come in here, [and] if I don't know them, I get to know them," Holt said. "We want people to feel at home when they come in here to eat."
The Mercantile offers a wide variety of options, not just sandwiches. There are cafeteria- style meals that offer freshly made mashed potatoes, green beans, and creamed corn, as well as a salad bar. You can order burgers, chicken tenders, or chicken and waffles from the menu on the wall. The deli case is full of homemade chicken salad and pimento cheese. On top of that, the restaurant caters for weddings, office parties, funerals, private events, and birthday parties. Their dining room and food truck are also available to be booked for events. Anywhere you want their food, they can come.
"We've catered in Nashville, Hendersonville, Chattanooga, all over Middle Tennessee," Holt said. "It's not for the weak of heart, I can tell you that. It's a lot of hard work; a lot of hours. A lot of people don't understand why we're here on days we're closed, but we're here seven days a week."
Most of those hours are spent cooking and preparing the meals and desserts that The Mercantile is known for.
"We make a point every day to make chocolate meringue pie, coconut meringue pie, banana pudding, all those things that you can't get pretty much anywhere else in town – that is made fresh and not from a mix."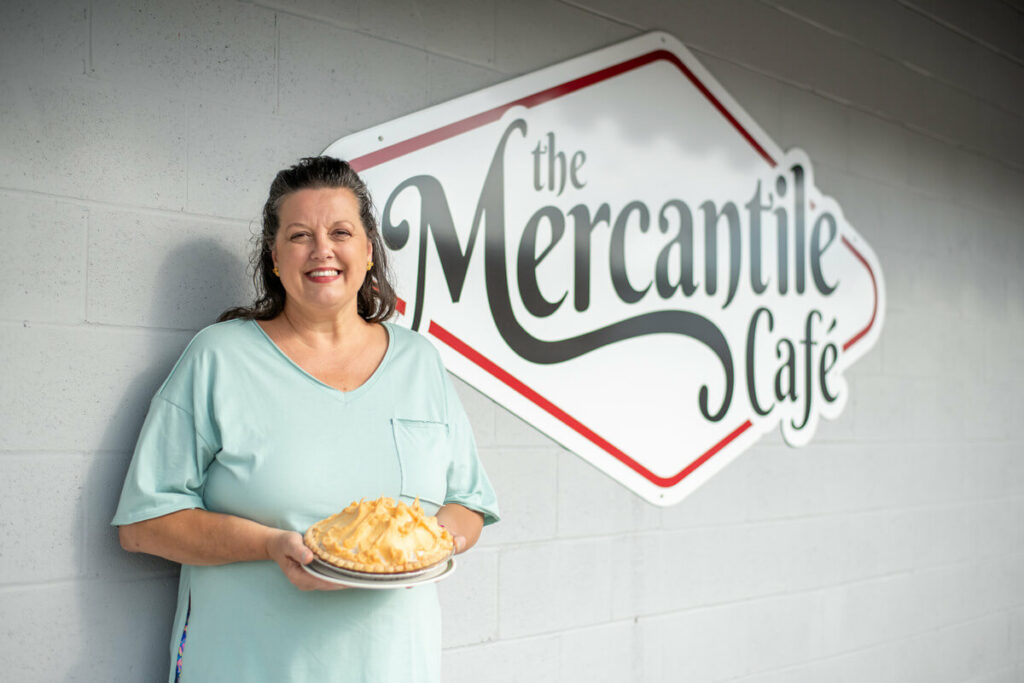 In fact, the vast majority of The Mercantile's food is made fresh, with ingredients from local sellers and even Holt's own backyard. Holt said their goal is to "Do it like your granny used to do it."
"Even now, my husband puts out a huge garden, and we grow berries and grapes and all the things that I still make." Holt said. "I still preserve many of the items that I sell in the cafe in my gift shop. Many of the items we use in our recipes and in our cooking at the cafe."
Owning the business has not come without its challenges. Staffing shortages and supply chain issues have affected The Mercantile and Sweet Simplicity just like everyone else, making running the restaurant even more of a challenge than usual. Despite this, Holt and the other staff members have continued making the cafe a community- driven business.
"It's definitely labor, I can tell you that," Holt said. "It's just a labor of love more than anything." GN