THIS PRACTICE wasn't like all the others. It was the last practice before the season opener; the official start of the season. You could feel the tension and excitement amongst the players. It was almost as thick as the humidity.
He wiped the sweat from his face with his jersey and looked around at his fellow players. They were really more like brothers at this point. Years had been spent with his fellow brothers enduring long, hot practices that sometimes felt like there was no end in sight.
But even if he could, he wouldn't trade a single miserable moment. He'd suit up proudly alongside them and run every single drill that the coaches threw at them.
A whistle blew and he and his teammates looked at each other. They know what's in store for them for the next few hours and they are ready to tackle it together.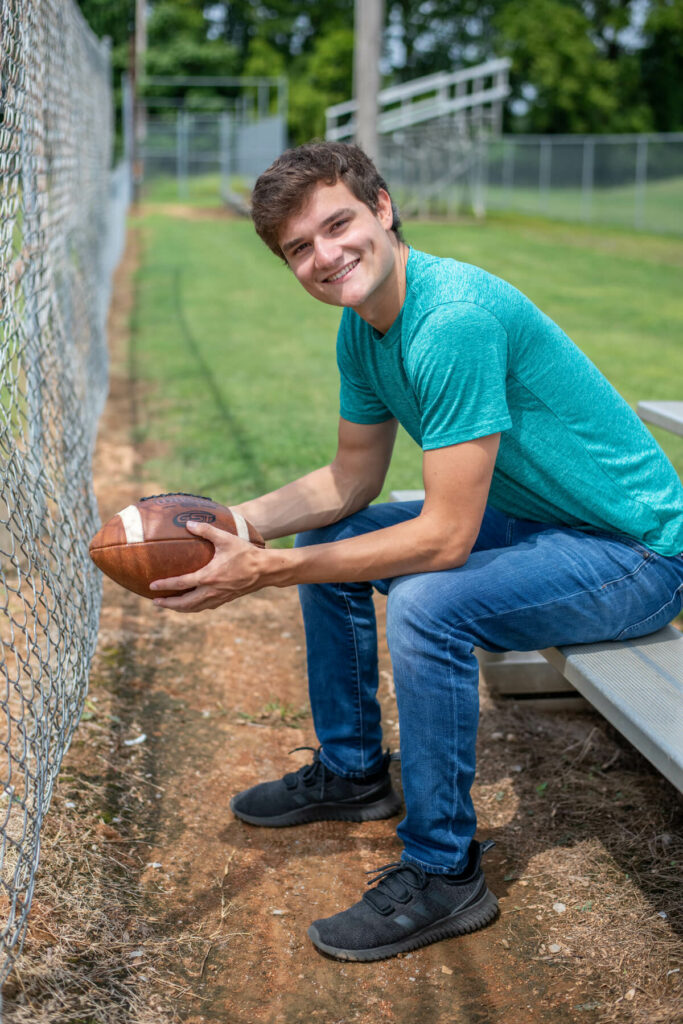 Practices like this were "ah ha" moments for former Coffee County football player Matthew Pittman. In these moments, Pittman said he knew that as a team, they could do anything.
"Even in our summer practices, I don't know what it was about that time," he said. "Maybe it was that time of the year or something in the air? I don't know what it was. But my team, we had a bond and we had been through a lot, and we knew that we were going to be perfectly fine."
Playing since he was a child, Pittman said he was always a nervous player getting wrapped up in the excitement. Helping him to calm that nervousness, was him just getting out there and knocking up against another player and being alongside his teammates.
"The nervousness of it was always huge," he said. "It's a big part for me. I was always a nervous player. It's something about that feeling when you're on the field and the lights turn on, finally. You go out there as soon as that first whistle sounds, you don't think anymore, and you just do it."
Pittman added that the bond he and his fellow players shared was what made playing football so special.
"A solid team starts with fundamentals," he said. "It's then about teamwork and forming a bond with your teammates. Once you're solid on teamwork, it's all about persistence and just staying at it."
A recent graduate himself, Pittman said that he encourages current players to make the most of their time playing under the lights and with their teammates.
"I would cherish the time they have," he said. "I hate to make it so sad, but it really… it passes you by so quick. You never realize it before you're out of the moment and that you can never do something like this again with these people." GN