NECESSITY MAY be the mother of invention, but the pandemic birthed many new creative ventures – directly and indirectly. Lona Bailey's is the indirect variety. Many of us rediscovered old television series' after being forced into hiding by an invisible enemy. The extra time, perhaps, caused Bailey to recognize a recurring actress in the "Gunsmoke'' episodes she was watching. Her curiosity was piqued, and she began researching the versatile actress that stood regally out in her mind, Virginia Gregg.
"It's so interesting," Bailey said. "She was never typecast. Some people were always typecast as comedic or villain. Others were typecast as a snooty high-society person, but she was all over the place. So she's kind of hard to track down sometimes, but I think she enjoyed that."
And tracking Gregg's hide-and-seek personality is something Bailey enjoyed.
"I'm super nosy, so the research is really fun for me. And then, of course, the writing part is as well. I'm working on my second biography now, too, for the same publisher. So this is kind of a niche I fell into with the biographies. I think there are so many that have phenomenal stories that kind of get lost in history and the shuffle, especially women. And I think it's cool when I can find a great story that deserves to be told, that I can research and share with other people," Bailey said.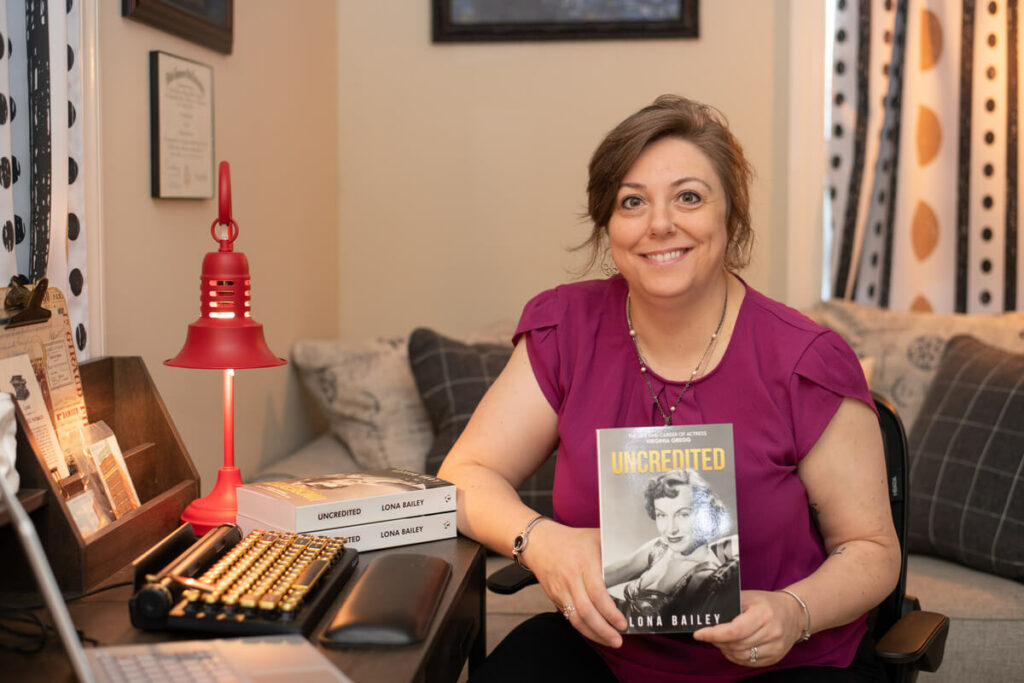 As her research confirmed the depth of Gregg's untold stories, Bailey knew she had a book to write. She queried publisher Bear Manor after contacting the Society to Preserve and Encourage Radio Drama, Variety and Comedy (SPERDVAC) for their archives. She has only 10 pages of an initial rough draft, but it was enough. The positive response, and the book contract arrived quickly. "Uncredited" was on its way to publication.
One primary source for the book was Gregg's living son. "I was fumbling in the dark until I came upon her son and found him through a connection I made in her hometown, so it was just kind of dumb luck. But he's just wonderful and was so supportive of the project early on. We would chat on the phone and email back and forth, and he taught me a lot about his mom, but I think I might have taught him a few things about her as well because she was so private. There were things I came across that he didn't know. I think it was a great learning process for everybody."
Gregg was a serious and dedicated actress who maintained a private, personal life, continuing to work as she raised her children
. "She was very clear on the distinction between an actress and a movie star. She was more focused on the craft of acting, itself, and didn't care so much about the accolades, which was kind of unique and remarkable given the number of years she was in the industry."
Bailey said, "I did another interview the other day, and someone asked, 'How did you know when to stop researching?' And I said, 'Really, I don't think I have.' I will always be a Virginia Gregg researcher, because she's wonderful and has so much to research. But you do have to stop at a certain point. My own life is the best answer I have to that question. Many personal things were going on during writing this book. The 1940s and 50s are wonderful, but sometimes the 2020s will bleed over and take precedent. It took me about a year to write. Revisions took about six to seven months, because there are her logs in the book and a narrative. A good portion of the book is like a catalog of her work. That's very tedious, to get all the details for shows and production notes and that kind of thing."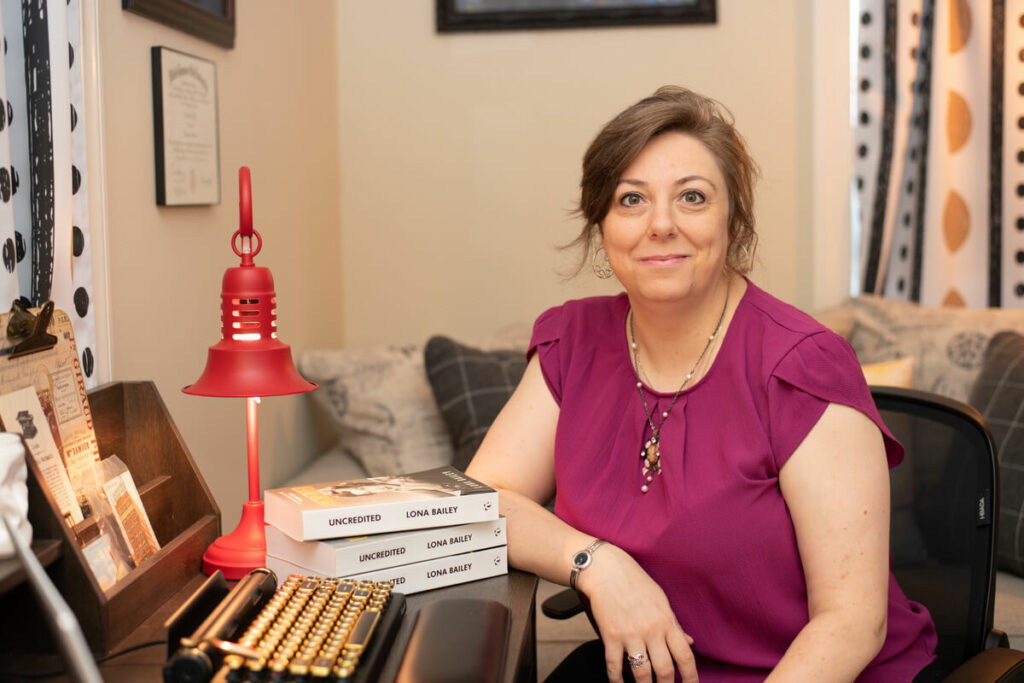 The mother of three is as amazed as anyone that she found time to complete the project.
"It's wild. I sent off my first draft of Virginia's book from my hospital bed whenever I had to go in with the twins, Ava and Aiden," Bailey said. "So the kids have been a part of this project, and certainly my 4-year-old, Adalyn, because she's into everything. She wants to know what mommy's doing all the time. In my research, Adalyn has been able to listen to some radio clips and see some of these old television clips of Virginia. She's been on board, so it's cool that the kids see some of this come alive."
How many writers are blessed with research assistants, much less 4-year-old ones? And although her assistant started pre-K this fall, she's still highly interested in continuing her employment.
Bailey said, "In fact, she's one of the reasons I chose Betty Lou Gerson for the next project. She has been very into "101 Dalmatians," the original Disney movie where Gerson played Cruella De Vil, so I have her to thank for that one, too."
Gerson has a Tennessee connection and, like Gregg, had an extensive career in radio and television. Although very different from Gregg, they were friends and worked together.
Bailey sees the value in all of our stories.
"Before I stumbled upon this biography gig, I was a therapist in Brentwood, so I helped people put a narrative around their own stories. Sometimes we don't realize we even have a story. But as a therapist, I had the great honor of helping them make sense of certain things, or at least I tried to. I think this work as a biographer is kind of similar. I think we all have a very important story. It may seem mundane or that nobody would be interested, but I think everybody is a walking story. I think we can all learn from each other and inspire each other if we engage a little bit more with the narrative of who we are and what we have to offer," said Bailey. GN