THE AFTERNOON SUN beats down, throwing its last few heated punches before it sets for the evening. The smell of hotdogs and popcorn waft through the air luring patrons to the concession stands. Footsteps can be heard clanging against the metal as folks make their way through the stands. The booming voice of the announcer sounds from the press box calling the attention of all to direct them toward the field.
At this moment, she takes it all in. The smells, sounds, and the charged atmosphere. She meticulously adjusts her uniform and leads her fellow bandmates onto their grass-covered stage where they will showcase months of hard work that has led them to this moment.
She is ready. She's always been ready. Ready to lead and ready to perform.
From a young age, Coffee County High School senior Mariana Stein knew she wanted to be a part of the band. You could say it was inevitable.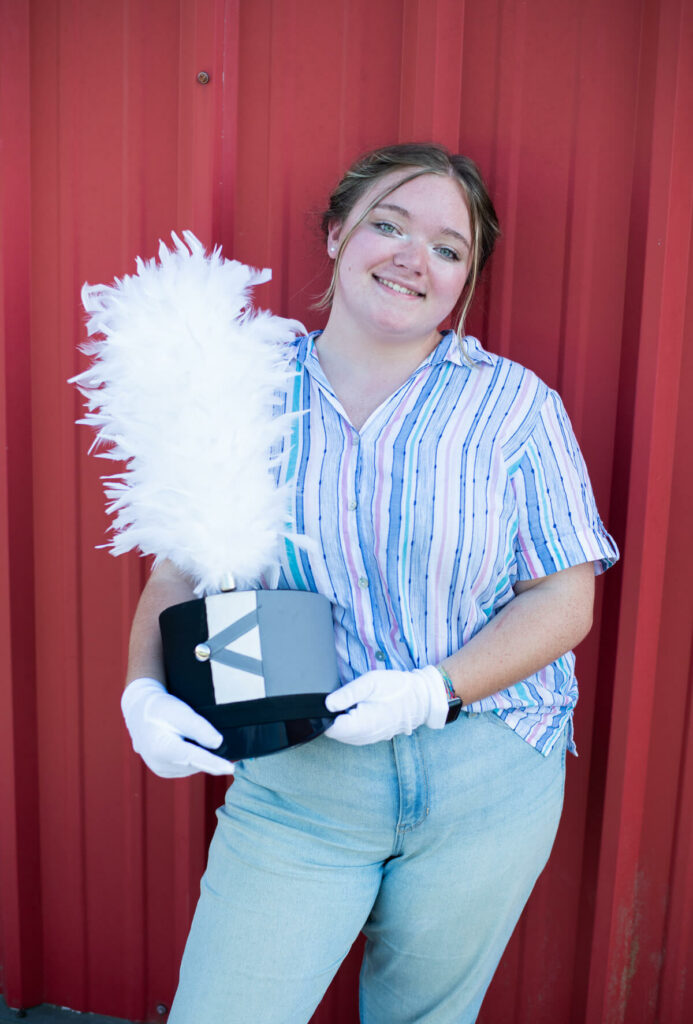 "It wasn't even a question for me. I just knew that was what I was going to do," said Stein.
Choosing the trombone as her go-to instrument, Stein enjoyed a successful middle school experience in band. That success would almost be cut short heading into high school.
"By the end of my 8th grade year I was ready to quit the band," she explained. "I was terrified. I was afraid I wouldn't have any friends. But my dad and the band directors told me I was going to have fun, and I would like it. I really dug my heels in, but they convinced me. And a week in, I was really enjoying the whole experience. As much as it pains me to say it, they were right."
Once she overcame the hurdle of doubt, Stein has been unstoppable.
"Once I had reached that point, I realized that I wanted to be a leader; a student leader in the band," she said.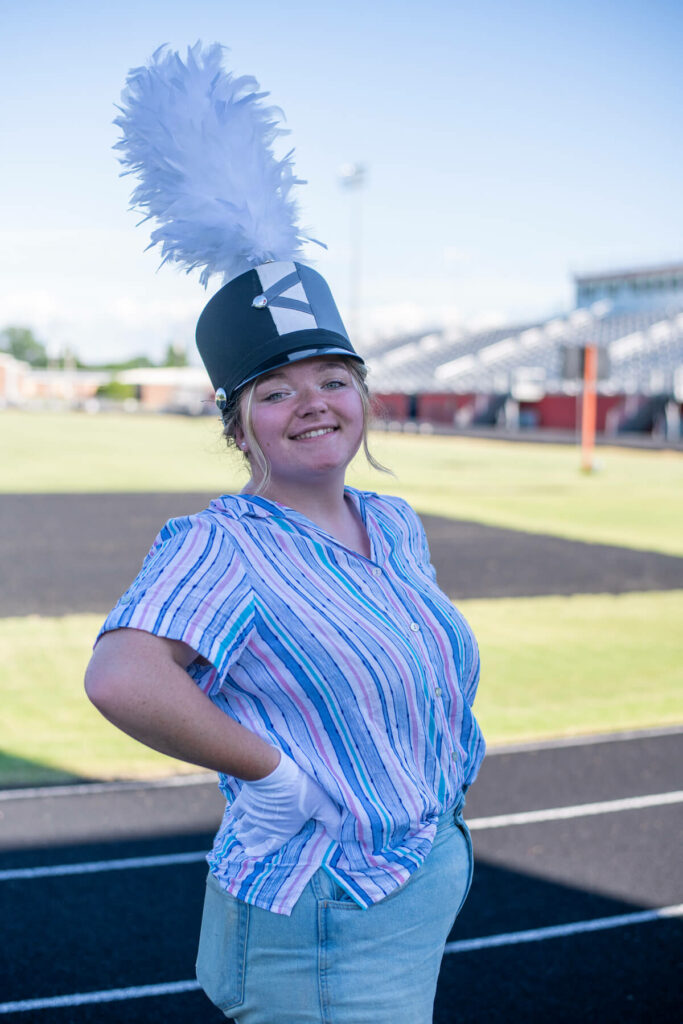 From achieving first trombone chair as a freshman, to section leader in her sophomore year, to a drum major in her junior and senior year, she has been on a musical roll. As she enjoys her final year of performing, Stein said she has taken great pride in being a part of the Coffee County Band.
"It feels really good to put on the uniform. Even the few hours before the game at school, loading the instruments onto the trailer, getting them ready to take onto the football field," she said. "I feel like we are all coming together and representing something. I kind of like the feeling that everyone is watching me. I know I'm representing something, and I've worked hard to be here. I think a lot of band members feel that same way and are very proud to put on the uniform and do what we do. Because we know it's not easy and that what we represent is something that only we represent and is unique to us."
Stein has plans to major in psychology and minor in Spanish at Tennessee Tech University in Cookeville after graduating next May. But before she says her final high school farewell, she hopes to leave her classmates with what she feels is quintessential to the success of a student musician: positivity.
"As drum major, if I'm not positive, the other 60 kids are going to feel that, and it's going to affect the entire morale of the band," she explained. "I want to graduate knowing that I helped at least one person and made a difference for them. To leave a kind of legacy where the next drum major says 'I want to do it how she did, because what she did was really cool and it worked, and everyone enjoyed it.'" GN