THE HOLIDAY season is a time for sharing. The sharing of a good meal, fellowship, and gifts. These gifts can be both in physical form and through acts of service. For Manchester native Jordan Winton and his family, each Christmas they share their love of the season with thousands as they present their larger-than-life holiday light show.
For the past 13 years, they have worked tirelessly to construct a Christmas light show that will delight the masses and spark up some Christmas magic in hearts both young and old. Even Scrooge would find it hard to not smile at the magic of 500,000 glowing Christmas lights.
Helping his dad put up Christmas lights was an annual event for Winton since the age of 10. He enjoyed the colorful scene, and the joyful presentation that they created. At the age of 13 he began to learn about animating the colorful lights he enjoyed so much.
An entertainer at heart, Winton was working to create something that not only his family would love, but the public as well. As he continued to progress in his skill, the show gained more attention. So much so that in 2015 he and the family appeared on ABC's "The Great Christmas Light Fight." The show featured elaborate Christmas displays created by families across the country. Making it to the final round of the show, the light display became more popular than ever.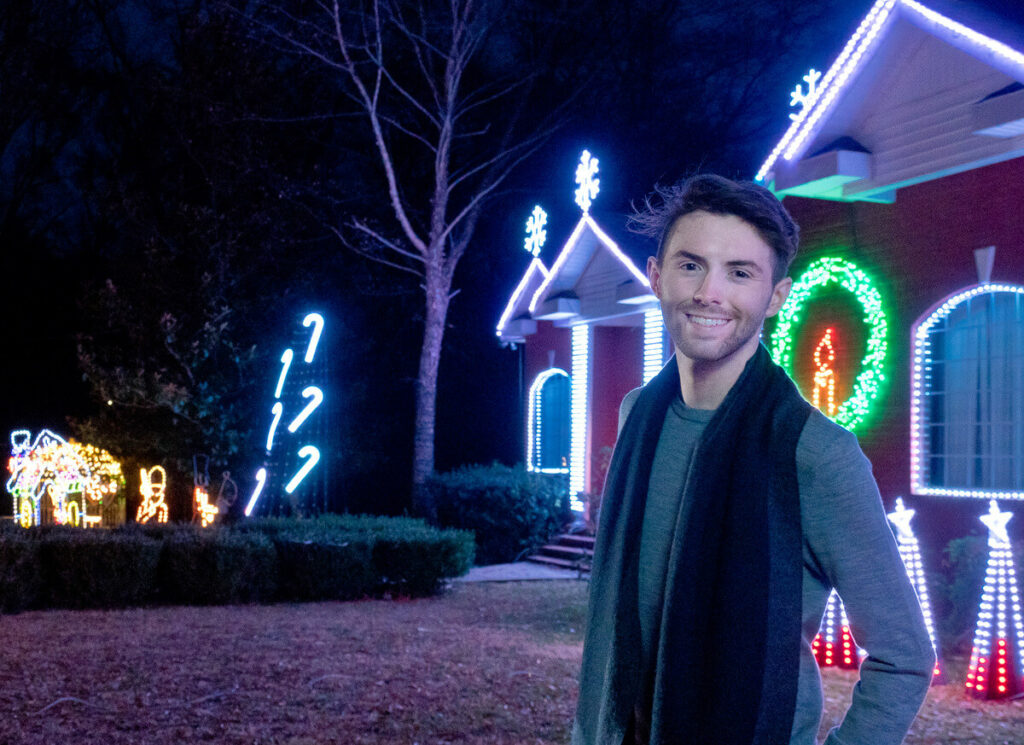 "After the show, the crowds got really, really busy and crazy," he said. "It was great for a lot of reasons. People who didn't even know about it [before], now knew we were here and came through. We had 600 cars a night on a slow night, and on a busier night we were pushing through 1800 cars.
The show has also raised hundreds of dollars for local charities. That's something that both Winton and his family are proud of.
"I figured out that I could give something back to people in the community that cost them nothing but could also raise funds for charity," he said.
Winton said that each year the people's reaction to the show is heartwarming for both him and his family.
"It still surprises me, the number of people that do see the show." he said. "People travel from so far away. Every year, I redo the whole show programming. We're always adding and taking things out, or even bringing them back. People who have come to the show over the years have their favorite things and will ask to have them brought back. We are happy to oblige."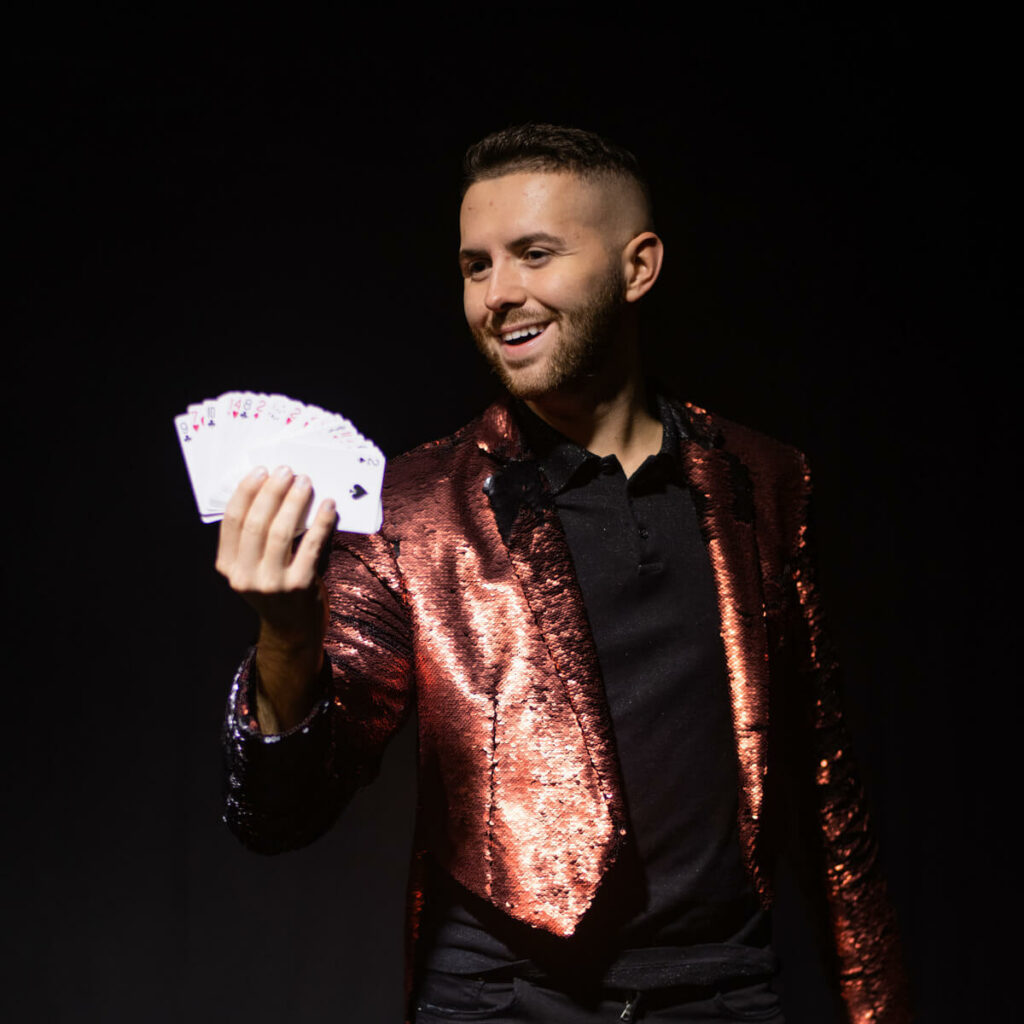 He also credits his family in helping to make this a possibility each year.
"My father is a big influence in the show," said Winton. "He's great at figuring out things, and I've learned a lot from him. My mom is the people person. She loves to talk to people and welcome them. It is a whole family situation. But the lights have actually gotten so big that we have to employ people to help. We also have such a tight timeline. It's all hands on deck to make sure everything gets up on time."
Following Winton and his family's appearance on national television, Winton began to see a career of sorts open up for him.
"After the TV show happened, I started getting all of these calls from people wanting me to do their house or commercial light displays. I figured out that this was what I wanted to do for a living."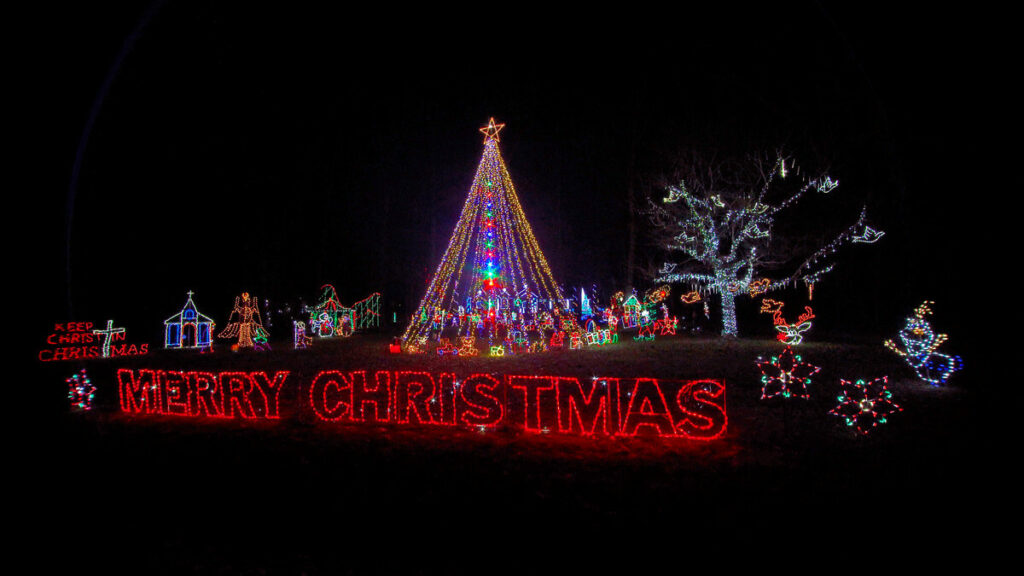 Winton said he began to pick up a number of clients across the country, helping them with both private and commercial light displays. Currently he has over 70 clients for light displays, and he said as an entertainer at heart, this is his calling.
"When you're an entertainer, you find different ways to entertain people. Just because you're an entertainer doesn't necessarily mean you have to be in front of people," he explained.
His love of entertaining has also spanned to opening a Magic Theater and haunted house in McMinnville.
Winton said that while helping his clients with their Christmas light displays, he began to think about other things that he loves and could pursue. First came the haunted house, Rigor Mortis, that Winton set up in a 40,000-square-foot space in the heart of McMinnville.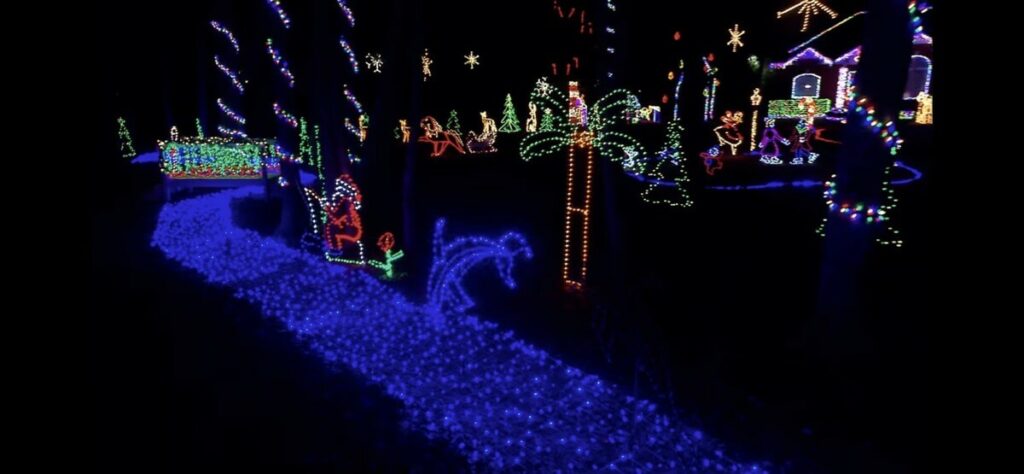 "I [had] always put on haunted houses at my grandmother's house," he explained. "In 2019, I found this building. With the 40,000 square feet, we built the haunted house upstairs and downstairs. There's nothing like it here. We love our community and want them to have something to come and enjoy, but we are also welcoming people from all over. We have people who drive eight hours or more to come and see the show."
The haunted house then led to a Magic Theater that is also housed in the same location. The Magic Theater opened to the public in 2021 and features 90-minutes of unbelievable magic by Winton, who is a grand illusionist.
"My love of magic got started when I got my first magic kit. While that might sound cheesy, it was more of a growing love for it. So it started with Christmas lights, a haunted house, and now the theatre. I've always loved the magic of entertaining." GN