THERE ARE many women today whose strength and perseverance go unnoticed, many of which are single mothers who try to raise children in a healthy and stable environment. Others are widows whose husbands have gone on before them. Some are single with no children and wake up every day to find purpose in the hustle and bustle of life. Whatever the case, it is essential to set aside time to celebrate all women for the strength and courage to be who they are every day.
Cindee Batey is a strong and courageous woman who encourages others in her community by doing good deeds and sharing how she overcame many tragedies.
Batey lived in the Pacific Northwest for a while, but after meeting a group of people from Manchester on a cruise in 2005, she eventually moved to their city. Batey said she immediately fell in love with the warm culture.
"When I came here, it felt like I should've been born here."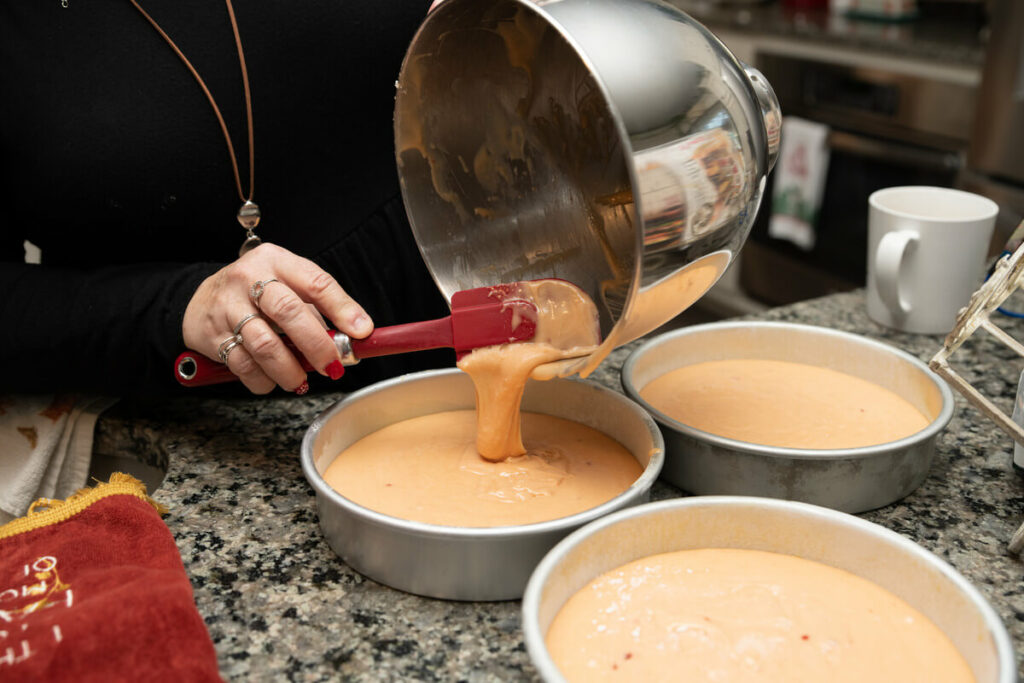 Batey said she loved many things about the city, one being the kindness she experienced. She said, "I love Manchester — the size of the town, [and] the people. It's a different world from where I came from as far as the pace of life and the people. Southern people are really nice."
Batey's journey was not without roadblocks, and she had to persevere through some of her most challenging situations.
Batey met her husband, Ray "Dean" Batey, in 2008, and they married in 2013. He tragically passed away in 2018 while working as a lineman for Duck River Electric.
She said, "We were madly in love, like kids. He was the best thing ever to have happened to me. It was hard on all of us."
Batey has received continuous support from National Sisters United for Journeyman Lineman (NSUJL). NSUJL is a nonprofit that helps support families of fallen or injured journeymen and linemen. The organization helps families financially, emotionally, physically, and in any way they can.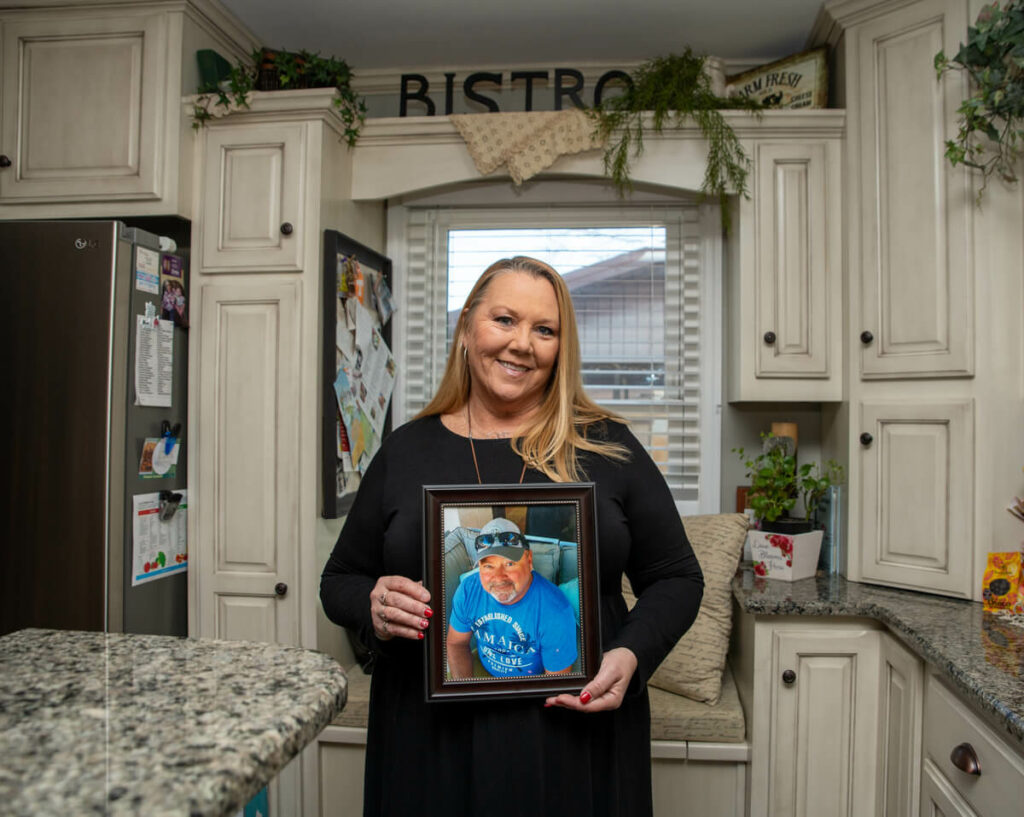 She said, "Fallen linemen are never forgotten, and NSUJL is supported and backed by lineworkers' unions nationwide."
Batey and two of her family members recently returned from Hazelton, Pennsylvania, where a lineman's benefit rodeo and lantern ceremony for the fallen took place.
She said, "It was the most beautiful and special event, all put on through donations and volunteers." Batey retired from her job of 31 years as a service advisor for car dealerships shortly after her husband passed away. She said working as a service advisor was a good fit. "I love people — talking with people and helping people. And that job let me do that."
Right before she retired, she worked for Stan McNabb.
After Batey retired, she kept busy, promised herself she wouldn't do anything she didn't love to do, and started three businesses. She is a Scentsy consultant; a cake decorator for her company, Batey Cakes; and a seamstress.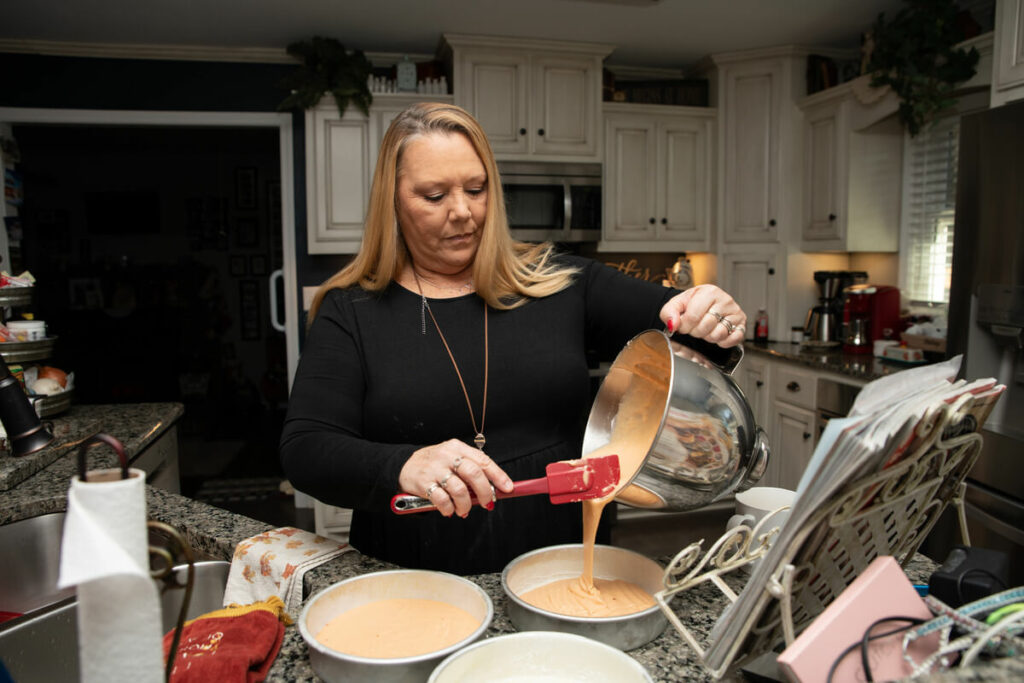 Despite her obstacles, Batey enjoys doing good deeds for others, which keeps her moving forward. In 2019, Batey dove into hobbies like baking cakes and delicious treats for neighbors and friends and sewing clothing items.
"I would just do for others, and that would, I hope, inspire others to survive."
That same year, her brother was diagnosed with brain cancer, so she flew out to Utah to care for him for 2 1/2 months. She said caring for her brother gave her a sense of purpose, and she enjoyed looking after him. Batey returned to Manchester in March 2020 when COVID hit.
Batey stayed productive during the pandemic and made over 1,000 masks. She also continued to bake goods for others.
Batey lost her mother on November 12, 2022, but she continues to push forward and remain positive in the face of adversity.
She said she has looked up to numerous people in her lifetime. Her three children are her role models because they've endured challenges in their childhood and excelled through difficult moments. "At different points in your life, you tend to admire or look up to different people."
She said her children's examples teach her how to be a better mom and persevere through challenges. "The way they handle their careers, refuse to be victims, and parent their children — it's just a proud mom moment when I see my kids succeed."
Batey plans to stay busy with her businesses, be a good mom and grandma, and be involved with the community more. GN