EVERY CITY has its history, and Coffee County has more than most with its historical sites and festivals. What people may not think about, however, is the history behind its athletics. Head football coach Doug Greene, and Josh Peterson of Thunder Radio are among those who have rectified that exact issue. After all, 2022 is Coffee County Central High School's 100th year of Red Raider football.
As part of the festivities, each home game has celebrated that history in its own way. Several individuals were honored, including Alontae Taylor, and BJ Schoff, an alumnus who died in the line of duty in Iraq. Alumni night is the biggest celebration aimed to honor over 150 alumni from as far back as the 1940s. The new jumbotron showed a video commemorating the Red Raiders' history, with photos even from 1923, and a voiceover from Mike Keith of the Tennessee Titans. Greene said that part of the aim was to show the students what they could do with their life as well as to remind them that their successes were built upon those of other people.
"We're all standing on somebody's shoulders," Greene said. "We're doing what we're doing today because somebody else did it before us."
If you don't respect the tradition of the people who did it first, Peterson said, you don't really have a grasp on what you are doing. Because of that, students need to have a good understanding of history.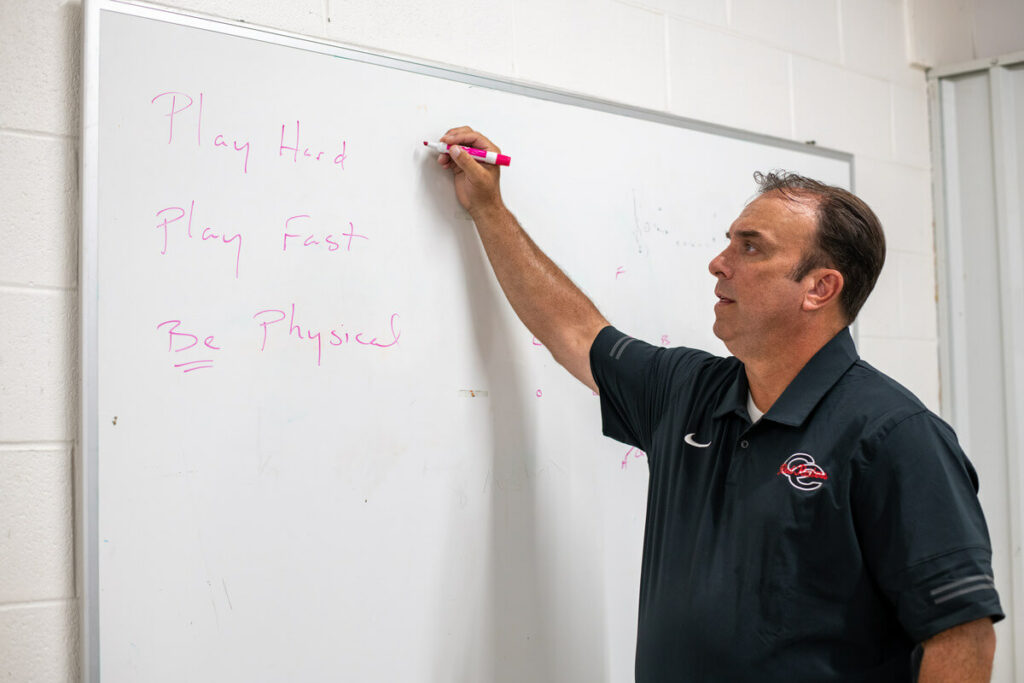 "You play for your family, you play for your team and your town," Peterson said. "But you [also] play for the people who came before you."
The celebration of history won't stop once this football season has ended. Peterson said the goal is to continue several of the events, like the Red Raider in Real Life program.
"We look at people who were former players who are out doing big things in the world," Peterson said. "We're going to try … every year moving forward, to keep past players involved and tied into the current program."
Thunder Radio has been a major part of the effort, advertising events and games, and sharing photos and videos from their archives.For Peterson, it was natural to be involved.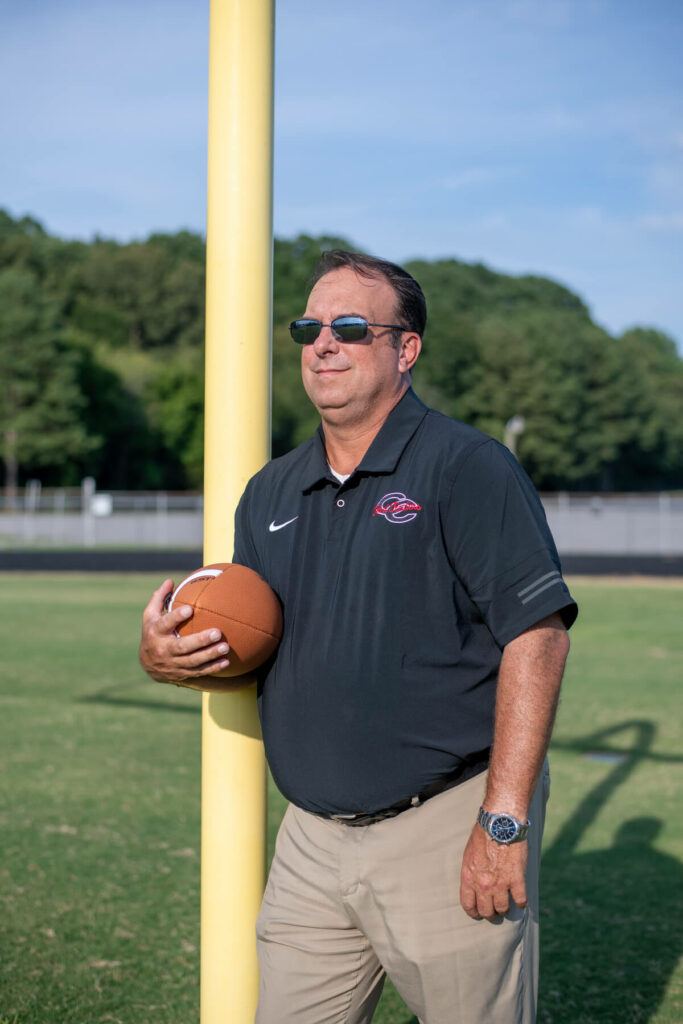 "Thunder Radio's been involved in Coffee County athletics for as long as it's been around," Peterson said. "So you know we're naturally tied in with the football program and all of the athletic programs."
Peterson is also native to Coffee County, which helped drive his interest.c"I'm born and raised in Manchester, went to school in Coffee County, played sports in Coffee County, [and] our kids go to Coffee County High School; they play there." Peterson said. "So we're very involved."
That is the same story many in Coffee County could tell, and all have been affected by the high school and its activities. Sports has always been a community activity and football is no different. There is the team, of course, but also the band, the cheerleaders, the coaches, the families, and the fans. The 100-year celebration aimed to remember how all of those past people helped the team and community in the present day. None of the events could have happened without the help of all the members of the committee formed for the celebration. Jerry White, Prater Powell, and Holly Peterson were involved, as well as Greene and josh Peterson, who designed logos and organized events.
"I just want to showcase our community," Greene said. "Remember good times, good memories, and just … reconnect." GN