FRIENDS JINAN Robison and Kelly Hester met while working together in 2013. They originally formed Beechgrove Community Group for neighbors to find lost dogs and wandering pigs and to network with local businesses. Robison and her family had been small-scale farming and looking for land in Middle Tennessee, but Hester persuaded Robison to move to Beechgrove, a few miles from their family land. Robison homeschooled and homesteaded with her four kids for the first seven years.
Born and raised in Murfreesboro, Robison and her family settled in Beechgrove because she wanted a place for her kids to run wild and enjoy the land. The family lives on 8 acres in a 100-year-old farmstead. She said, "I can't help but feel connected to the history here by merely existing on the land itself." Robison said the feeling of "home" means so much more than just a house. It's also about the space you create and how you connect to the people and land.
Robison owns a small e-commerce storefront and Etsy business and works as an insurance claims adjuster from home. A few years ago, news spread about some proposed zoning changes that would allow for a rock quarry within a mile or so of Robison's home. She knew the 100-year-old home's rock foundation would not withstand blasting long-term, and she was worried about contamination of the well water.
After they discussed the situation with others who shared the same concerns, Hester and Robison immediately used the group to connect. It didn't take long for the news about the community group to spread. Over 1000 people joined within weeks.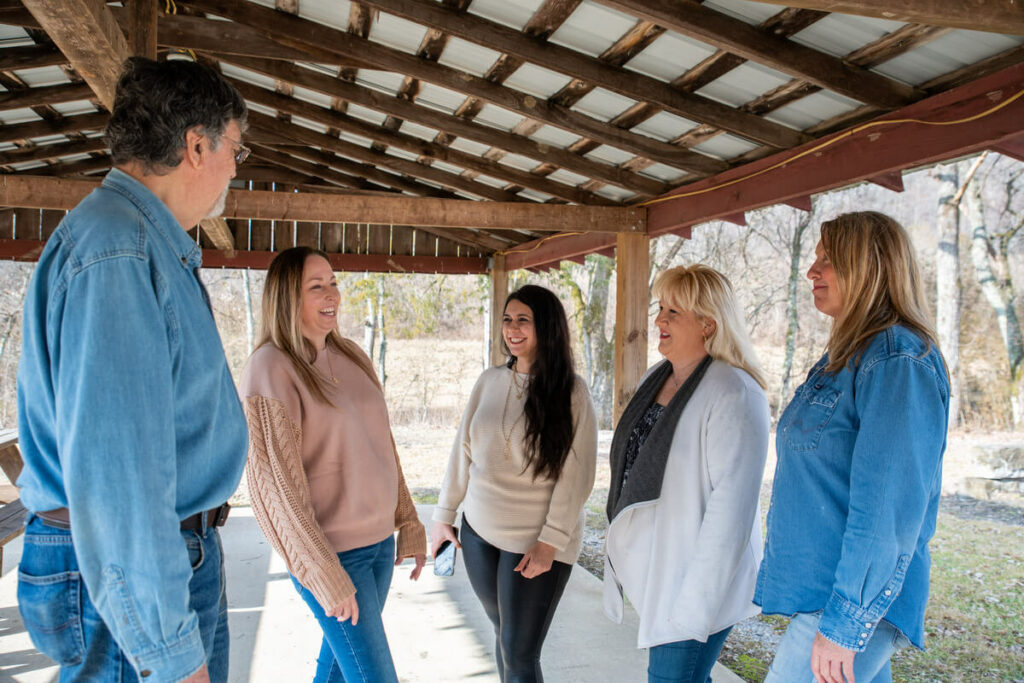 The Beechgrove Community group pulled the community together, and after a year-long fight, they successfully warded off the zoning issues.
Robison said the quarry situation expressed the community's desire for a close-knit community. She said, "It showcased what could happen when we were all disconnected from the land and each other. So I believe that sparked a revival of community within the area."
The group has also allowed other leaders to bring their values and ideas of what community means to them to life. The planning team consists of Thomas Ballard, sitting school board member; RoseAnne Carden Robison said her children are the reason she stays active in her community. She said she wants to set a good example for her children and raise them in a community with connections.
"I knew how important it was to feel connected to where you live and the people around you." Robison said the group's ultimate goal is to create a "domino effect" for people to get involved with their neighbors and celebrate together for generations to come.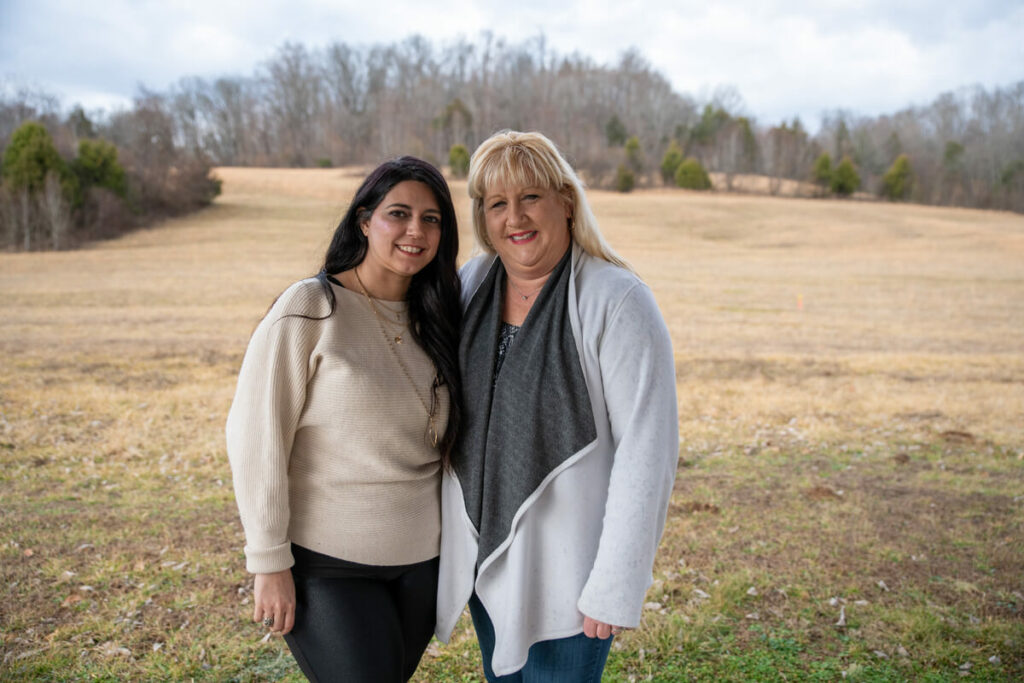 She said her great-grandmother, Cooka, showed her what it meant to be a leader and nurturer.
"We always had a neighbor, church member, or strangers we just met join us for our Sunday dinners and gatherings."
She said witnessing the warmth and kindness her grandmother and aunts showed to others set the foundation for her to give back in this way.
Smith, Beechgrove District County Commissioner; Regina Hickerson; Kelly Hester; and Jinan Robison. These leaders have worked hard and stepped up in other leadership positions within the community.
Group Member Kourtney Austin formed the Homesteader's Alliance of Coffee County to better serve the needs of local homesteaders by hosting farm tours, sharing local resources and knowledge of the area, and hosting monthly gatherings for those interested in farming topics.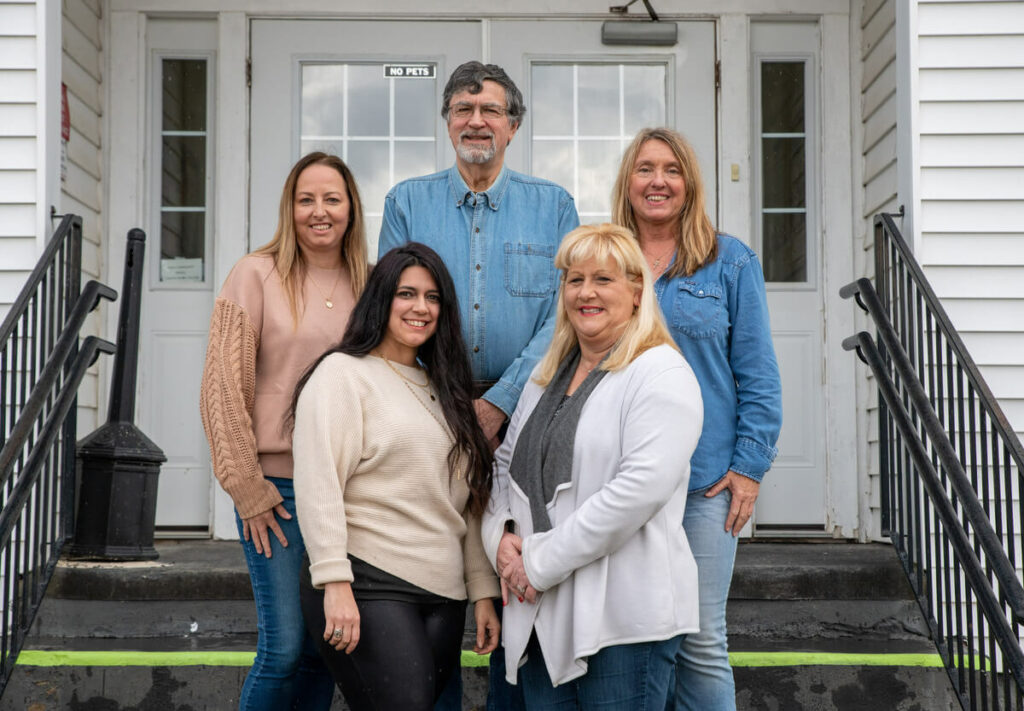 Other leaders in the group share their passions with the community, and the group provides a platform for neighbors to cheer them on. Beechgrove Community Leader Christie Conlee helped with the 'Wreaths Across America' event on December 17 to commemorate veterans and their families during the holiday season.
The community group is widely known for its large potlucks. Robison said many of their events have over 250 attendees and allow folks to cook something special and share good food and friendships. They welcome all community members, old and new, regardless of political preference, race, or religious background, to come together and enjoy each other's company.
"There are so many areas where we are divided as a society, but I hope to offer a place where everyone belongs."
Robison's favorite author, Wendell Berry, wrote, "Community only exists when we know each other's story."
Robison said she hopes her story can inspire others in Manchester and small towns across the state to get involved with their neighbors and bring back this sense of closeness and community. GN