IT STARTED with the sauce. Take crushed tomatoes, add a splash of red wine, a whole lot of basil, and a few secret ingredients, and you get a hearty and authentic Italian red sauce that's not too sweet, not too savory, and exactly what the families in Manchester were looking for.
Before the age of 10, Jessica Licata was making spaghetti sauce for her family. By the time she was old enough to chop an onion, it routinely became her job during family dinners.
Her father – an amazing cook – traveled internationally for work. While abroad, he'd ask people how to make the foods that he liked. He'd come home with new recipes and ingredients to try. His food tourism, and summers spent with Italian family members instilled in Jessica a deep appreciation for food.
Her husband Joe is also a foodie. His parents used to own a coffee shop in Manchester, and they convinced Joe and Jessica to move to the quaint, affordable town at the beginning of their marriage.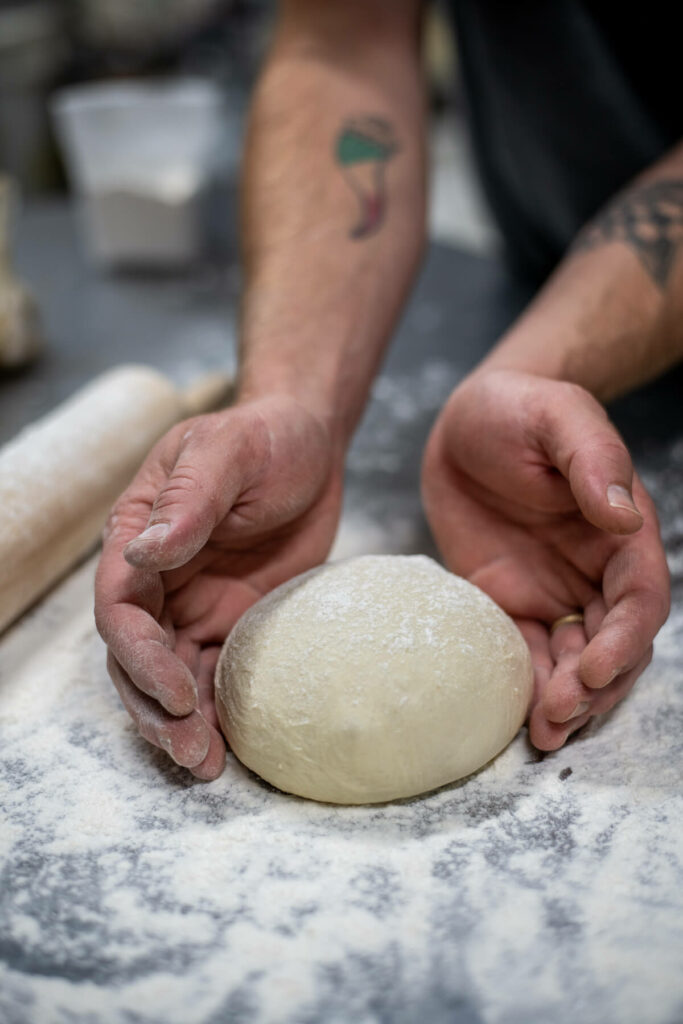 "My husband went to check it out, and he came back and said 'this could be a game-changer for us'," she said.
And it was. They moved from their home in Florida to Tennessee and began building a life together. Joe got a job as a car salesman, and Jessica got pregnant shortly after finishing beauty school. Being a stay-at-home mom became her full-time job.
"I did that for a really long time and loved it," she said. "And that's how this all came to be."
While raising two children, Jessica made spaghetti at least once a week (like many families). She said that there was no authentic Italian food in the area, so if you wanted good Italian food you had to drive to Murfreesboro to get it.
"Even then you may not be getting something that's truly homemade," she said.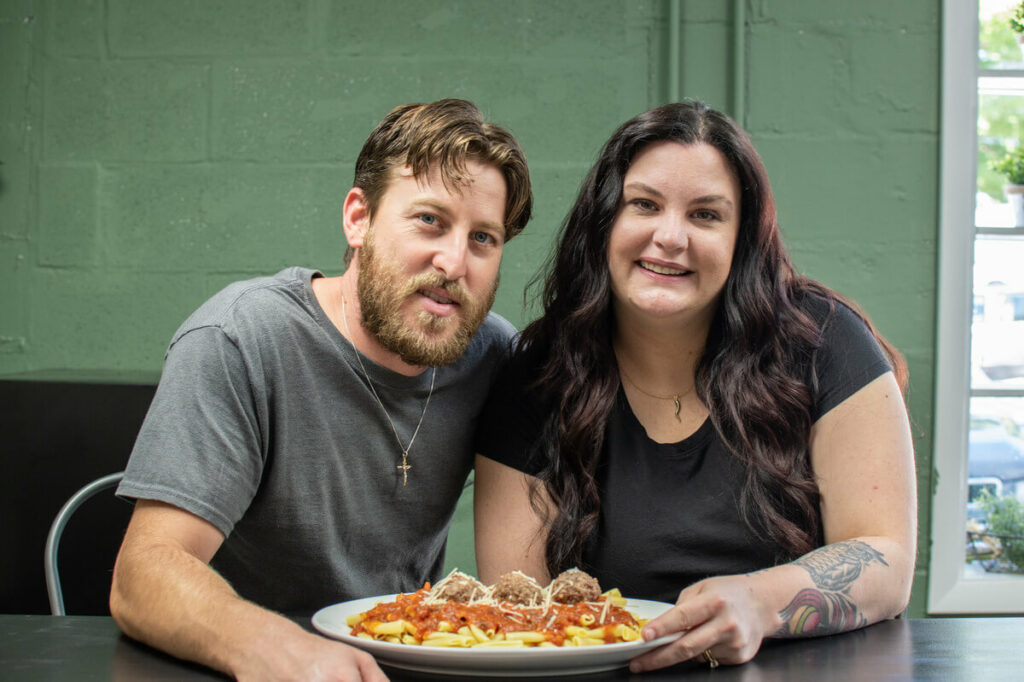 She knew that her sauce was special. The recipe is years in the making, crafted by generations of Italian home cooks and lives only in Jessica's head. It's handmade locally, in small batches. There's no added sugar or salt. (it's unnecessary when the ingredients are this flavorful, she said).
"I figured if people were going to go to the store and buy a jar of something full of God-knows-what … I started to think maybe somebody would be interested in this," she said. "This would take care of somebody's dinner for tonight."
In the summer of 2021, she set up a stand at the weekly Community Market to sell her sauce. At first her goal was to sell to just one person.
"It wasn't about the money," she said. "I just wanted to feed people. It's what I enjoy doing."
But it became a hit, selling out at the market week after week.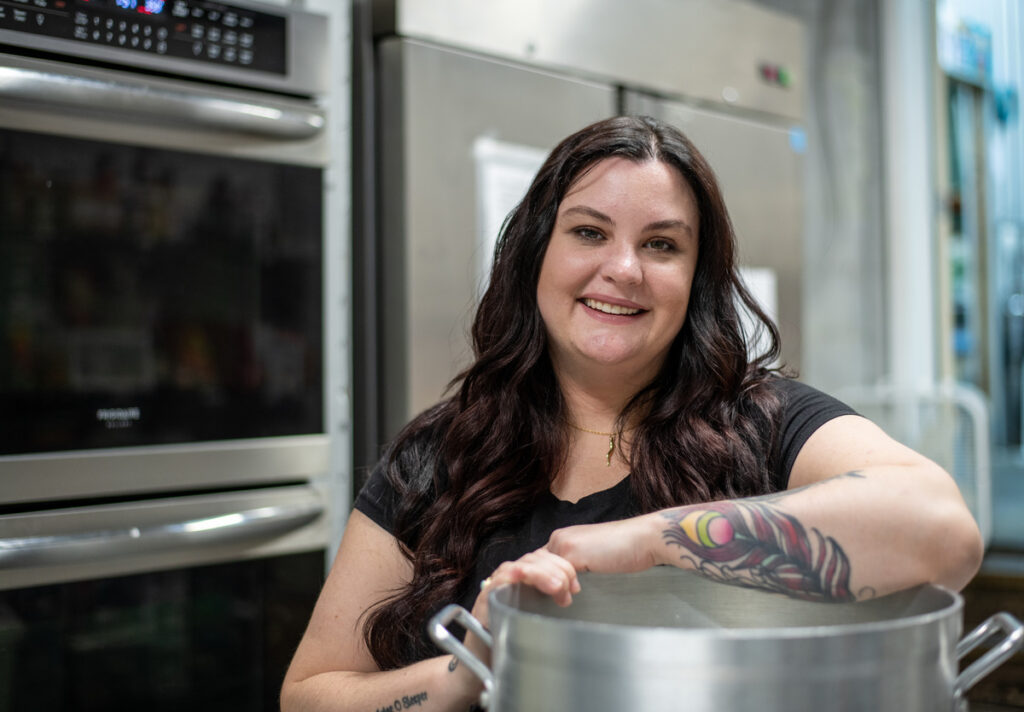 At the beginning of 2022, Joe lost his job.
"Trying to find something that we could support ourselves on was very difficult," Jessica said.
Neither of them had any experience in the restaurant business, but Jessica continued to sell out at the Community Market. Joe suggested that if they were going to "do this," they should "do it 100%."
They made a plan to begin selling more homemade Italian dishes, such as desserts, handmade pasta, lasagna, and garlic bread. But to meet health department standards they needed a certified kitchen.
Joe connected with Mercantile Cafe and Sweet Simplicity owner Renee Holt. What started as a conversation about tourism in Manchester ended with Holt offering the couple a space in her commercial kitchen so they could expand their business.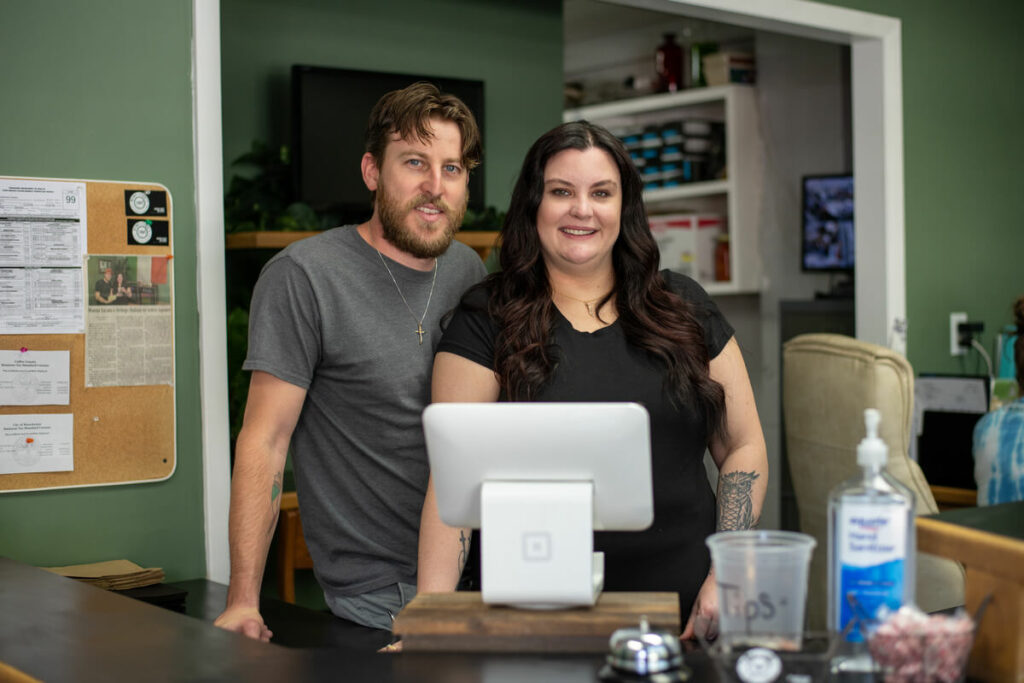 "That was when everything went from zero to 100," she said.
Holt had also started selling goods weekly at the Community Market before becoming a successful local restaurateur.
"She knows all about it, because she lived it," Jessica said. At the beginning of July, Mama Licata's Italian officially opened its storefront on High Street for hotplate lunches a few days a week (as they work around Holt and her staff in the Mercantile kitchen).
"We thought 'let's go really slow and see how we can make this work, if we can make this work,'" Jessica said. They are making it work. They continue to sell out most Saturdays at the market, and their hot lunches have brought in hoards of new customers.
"We hear so many people say, 'We love having something Italian in this town,' or 'There's no food like this here,'" Jessica said. "All of our customers are so nice and so supportive."
Some customers have even forked over their own home-grown herbs for the greater good of the sauce – several of them gifting to The Licatas, fresh basil from their gardens.
"Which has been so awesome, because we use a lot of it," Jessica said.
She and Joe are getting the restaurant's schedule and menu down pat before they open for more days and move into a kitchen of their own.
"I will never give anyone anything that I wouldn't eat myself," Jessica said. "I'm a perfectionist when it comes to that. I don't want anybody to get cold food or too small of a portion."
Mama Licata's menu regularly features spaghetti and meatballs, lasagna, handmade pasta (by the bag), garlic bread, garlic butter, and cannolis. They also offer specials, like manicotti, Italian ratatouille, and other desserts that are added weekly. While Joe and Jessica are mastering new dishes all of the time and broadening their horizons (onto alfredo) as new business owners, one thing remains the same: Mama Licata's Italian has got the sauce.
"I know my sauce is good, but I guess I never really saw it going to this level," Jessica said. "I just wanted to feed people." GN