THE SIMPLE act of sitting down to eat a meal with others has great significance. It conjures thoughts of historical meals, such as Jesus sharing the Last Supper with his disciples, Norman Rockwell's iconic Thanksgiving painting, "Freedom from Want," and maybe even your own memories of past family meals.
When we think of eating with others, we think of community, fellowship, and good food. We also think of good times, fond memories, and safety—all of the things that fill both the body and the soul with comfort. When you think about it, having a meal is a pretty big deal. While many can enjoy such a common act of gathering, there are those who are not able.
The Hope dinner is a monthly event at the First Presbyterian Church in Manchester and offers food and fellowship to those in need. The dinner is held at 5:30 p.m. on the third Thursday of each month in the church's fellowship hall. The invitation extends to the community, especially to those needing a hot meal and some company.
According to the church's pastor, Rev. C.J. Thompson, the meals began when the members of the congregation desired to direct their volunteering efforts closer to home.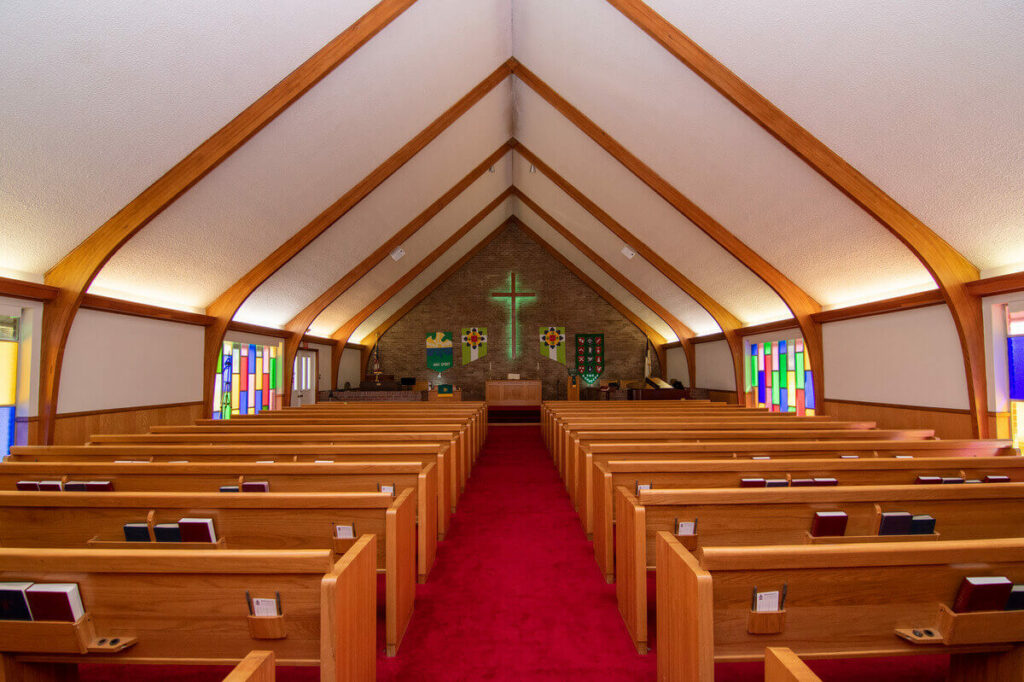 "Prior to my time here, this congregation had been going down on Christmas Eve and serving lunch with Catholic Charities [in Nashville]," he explained. "When I started to work with them during those times, they expressed an interest to do more of these projects. And then one Christmas Eve, we [had] a scheduling conflict, and they had accidentally assigned different volunteer groups to different churches to come serve that day. So we had double the volunteers for the event at Catholic Charities. So we thought: What if we could do this more frequently and closer to home? And if they have all the volunteers they need there, we knew we weren't abandoning them. We could convert to using our own space,—you know—cooking, preparing, hosting in our own space, and opening the doors to our own community, right here, versus an hour away in Nashville. So that's how it got started. We decided to make this a monthly event instead of once a year."
Plans went into motion, and upon the dinner launching, Thompson said they saw an immediate response from the public.
"The response has been good," said Thompson. "We get people that we see regularly at Good Samaritan. We get people who are food insecure, and they're coming here for food. But then what's also interesting is [that] we get people we don't see at 'Good Sam,' needing food but also community and conversation. Maybe it's a widow who's mostly at home alone, and it's the conversation and community that is getting her out of the house."
Thompson pointed out that the beauty of the dinners is being able to fill both the body and the soul.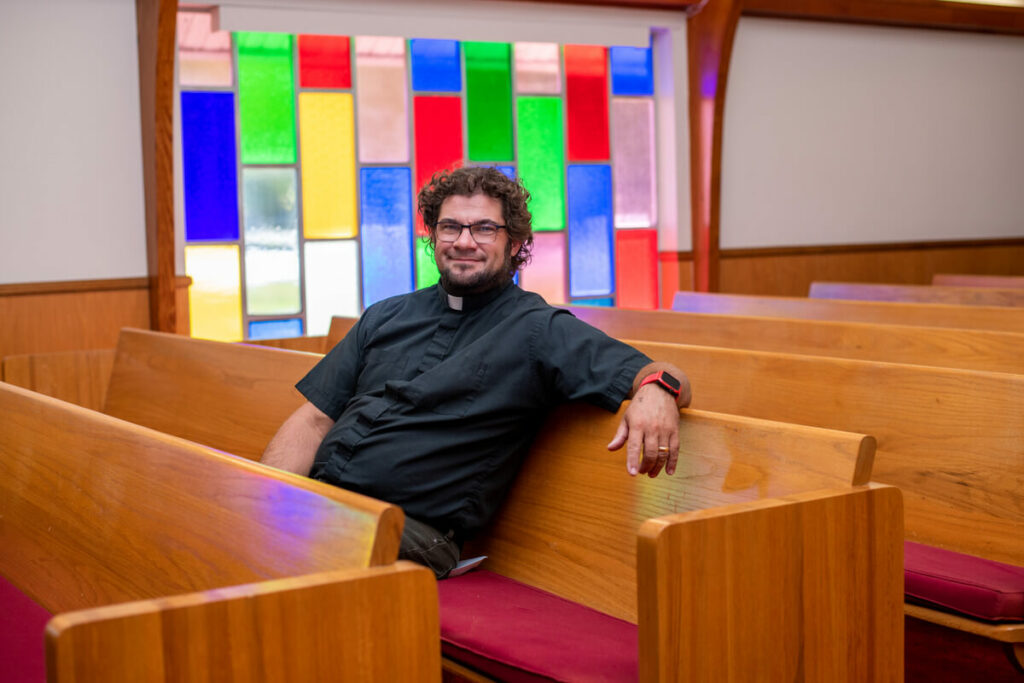 "I have said from the pulpit here, people could be hungry for multiple things," he said. "They can be hungry for food. They can also just be hungry for a warm place to be. They can be hungry for hospitality, [or] they can be hungry for social interaction."
Even through COVID, the meals were still provided by volunteers, bringing both food and fellowship to those in need in a safe way. Now that things are getting back to normal, people are returning to the dinners provided by volunteers, safely bringing food and fellowship to those in need.Thompson added that over the years, he and a group of volunteers have helped those in need walk through both good and bad times.
"Over the years, I've done a wedding for one of the regular attendees. It was actually a COVID wedding, so we did it under the tent on the front lawn. We've also done a funeral for a regular who had passed away."
Thompson welcomes those in need of a hot meal and good fellowship to come and reap the benefits of both. GN