THE "ULTIMATE Oldies" traveling show brought the house down at the Manchester Arts Center during their Elvis Tribute in October. The group started in 2010 as a way for founder and director Jamie Harden and his friends to have a good time and put on a show for their community. Now, it's a full-on traveling production with multiple shows a year across several states. They showcase the music from the '50s, '60s, '70s, and '80s with occasional special productions like the Elvis Tribute which they put on every few years. This year it was a happy accident that it fell in line with the massive blockbuster biopic "Elvis."
"Obviously, Elvis still in 2022 has made such an impact around the world that he's still relevant and popular today," singer Kerri Kairdof said.
The Ultimate Oldies starts with the King of Rock 'n' Roll's early hits and works their way through his expansive catalog. There are group numbers and renditions of Elvis favorites performed by both men and women during the tribute. It just so happened that after solidifying their show schedule with Elvis on the setlist this year, Warner Bros. released "Elvis."
"We create our show calendar over a year in advance – it just so happened that the movie and this Elvis buzz fell at the same time," Kairdof said.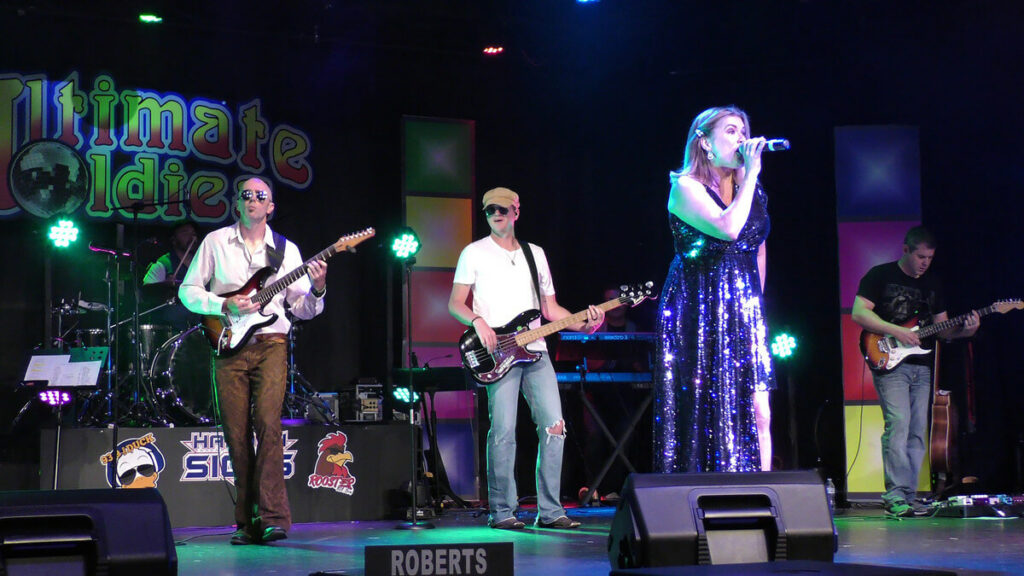 She has been involved with the Ultimate Oldies group for eight years and like all of the singers and members of the band, contributes to the show in her spare time.
"Every person within the band–singers, everybody– we enjoy each other's company," she said. "We have a lot of fun. There isn't this sense of dread like when you're going to work sometimes. It's just fun."
The group is made up of five primary singers – three men and two women – and a skilled band. Some of them are seasoned musicians, some have theater experience through amateur productions, all of them are supremely talented.
"It's capturing a little bit of something that we all thought we might do more of in the future," she said. "It's a dream for a lot of us to get to go out and travel and perform."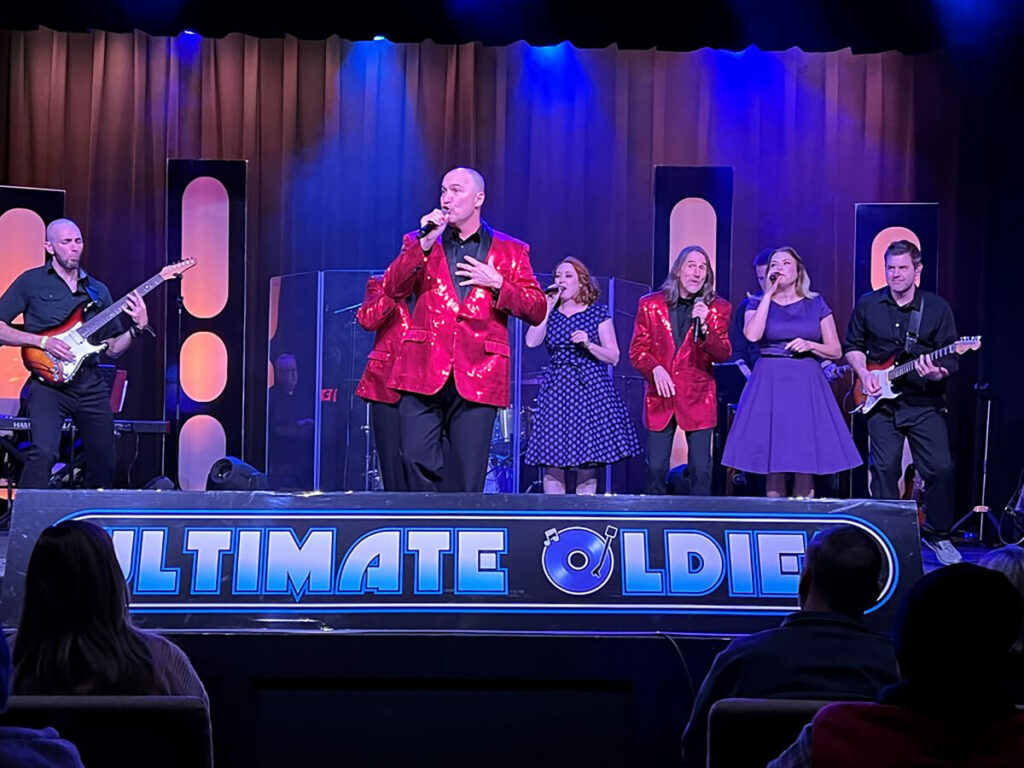 The best part? The opportunity to connect with different audiences, and Kairdof said it happens everywhere they go.
"You can see in the audience that they are connecting to the music, and they're just buzzing when we're done," she said.
While they only perform oldies, Kairdof said that it never gets old. A lot of the group's audiences skew older, and Kairdof said that it's rewarding to see their performance bring back sweet memories and reach people.
The group rehearses at the Manchester Arts Center every week and puts on one or two shows a year to help raise funds for the arts organization. Harden is a board member at the Manchester Arts Center and has lived in the city for years.
"We consider Manchester our home base and without that support from Manchester from the very beginning, I don't think we would be where we're at," Kairdof said. "It's been really important for our growth as a group. It has allowed us to get our feet underneath us and present a show that's really great and then even present it outside of Manchester."
You can see Ultimate Oldies shows like the Elvis Tribute or their '50s, '60s, and '70s shows throughout Middle Tennessee and surrounding states all year long. GN