HUNTLAND HIGH School teacher Kimberly Collins has always been interested in science. Her husband, Rob, owned a computer store, so technology and science have been a huge part of the Collins family's lives. 
Originally from Huntland, Kimberly and Rob have lived in Belvidere for over 20 years. They have three children: Emily (Andrew) Langston, Rachel Collins, and Jacob Collins, who all graduated from Huntland High School. Rob and Kimberly also have three grandchildren: Jaycie, Evie, and Lane, and another granddaughter on the way.
Kimberly has a math degree from Athens State University and graduated with an associate degree in accounting from Motlow State Community College. Shortly after her son was born, she began to substitute teach, which motivated her to become a full-time teacher.
She said, "Being a teacher aligned with my kids' schedules as far as them being in school, their sports, and everything else because my kids were very sports oriented. So that inspired me also to want to have the same schedule as they did.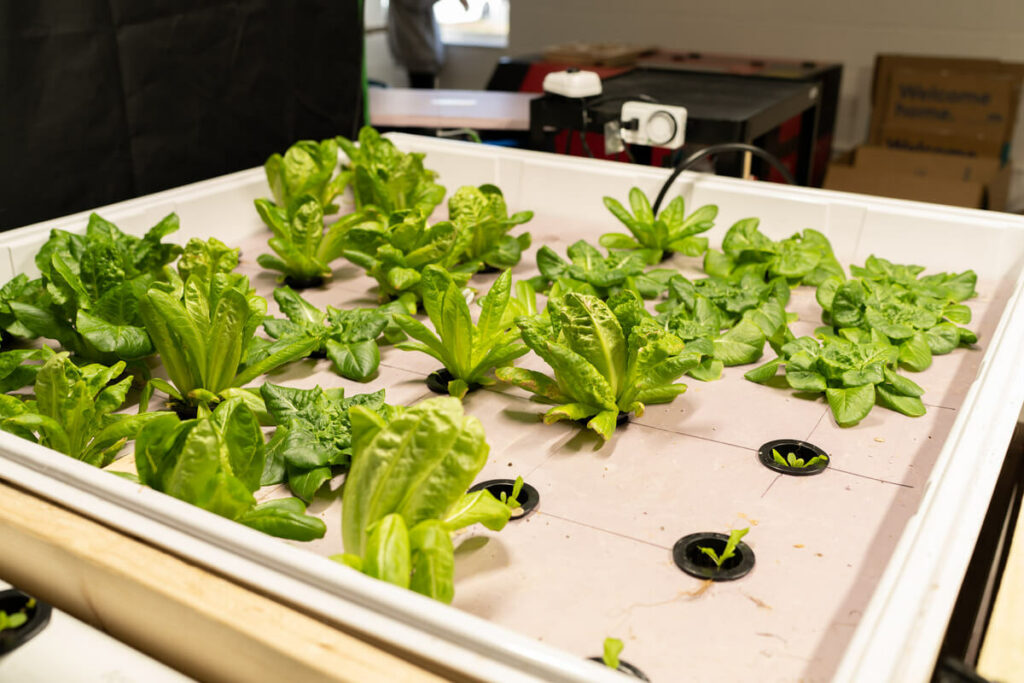 She said when the school moved her to the Science, Technology, Engineering, and Math (STEM) department, the idea of teaching science intrigued her even more.
Kimberly has taught at Huntland High School since 2010. She was a math teacher until four years ago, and then she moved on to become a high school STEM teacher, teaching grades nine through 12. The school's STEM program is a new program that took the school a lot of time and innovation to startup.
She said, "Getting it started was a big process to begin with because this is just the fourth year that our STEM has been in progress. And it was a big process to get it funded where we could code the robots and the different equipment we needed for the kids to practice with." 
The students in the STEM program take career and technical trips and participate in career engagement to get a glimpse of what their future careers could be.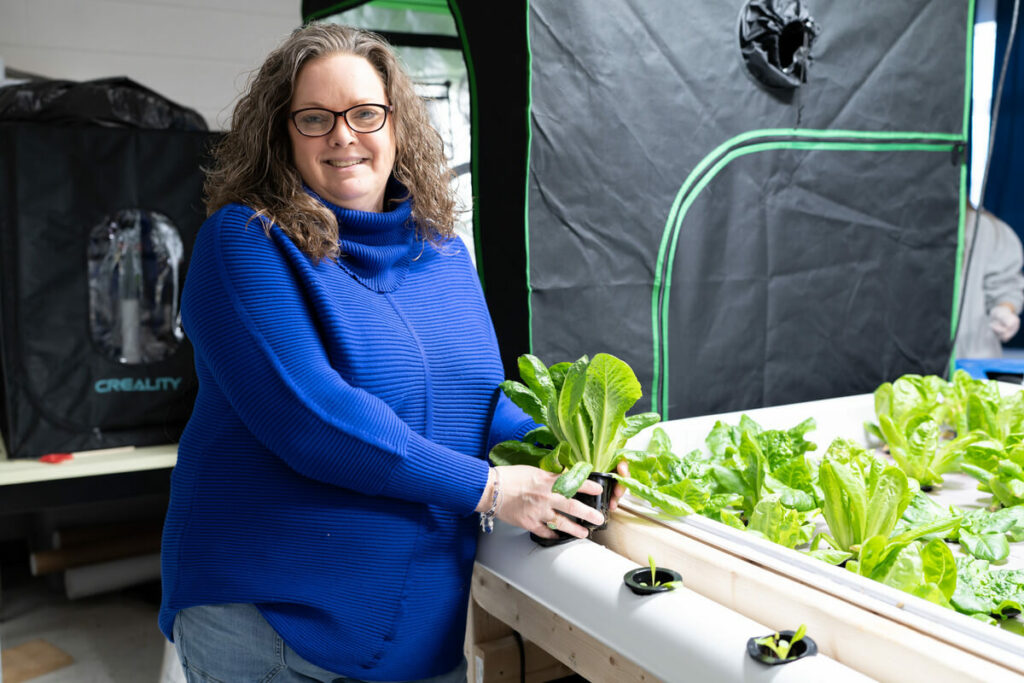 Another significant hands-on part of the program is hydroponics, which began in August, at the beginning of the school year.
Kimberly helped the program receive grants from the Tennessee Valley Authority (TVA), with the support of TVA and the Tennessee STEM Innovation Network (TSIN). Battelle, a private nonprofit applied science and technology development company, and the Franklin County Education Foundation also awarded the program grants to start hydroponics.
Kimberly said the program would not have been able to start hydroponics without the help of the grants, and the students are very involved and interested in hydroponics.
"We had one last year who graduated and is going to college now for hydroponics. So the kids were the ones that were interested in it. And when they're interested in something, I try to do my best to get what's going to help them in their future, to learn with, and they wanted to do hydroponics."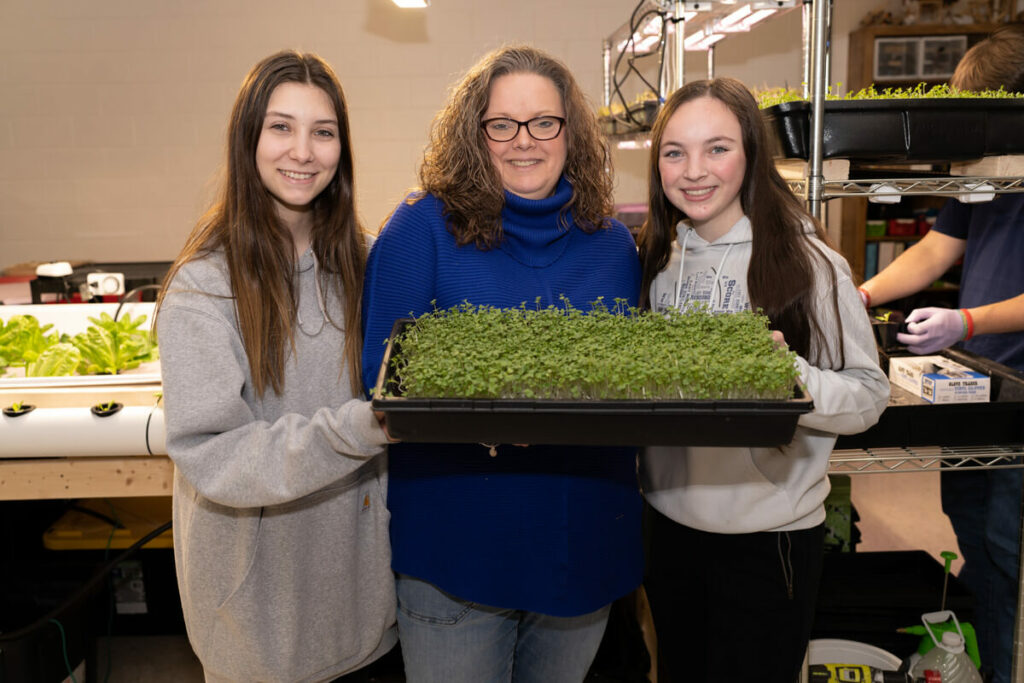 The students' current project consists of growing and selling lettuce and microgreens, and they currently supply Filo's Tavern, teachers, and staff with plenty of leafy greens. Kimberly said their future goal is to increase their products enough to provide the cafeteria with all the lettuce they need. In the class, they learn how to plant, water, harvest, and care for the greens. 
The STEM classes also code and design various 3D projects and participate in 3D printing activities. Some of their projects include creating bridges, water towers, and windmills, and they are learning about solar and wind energy. They also have a special partner — Nissan, the famous motor corporation.
"We have a retired Nissan robot that the kids are trained on, and they learn how to use it. So we do many things inside my classroom, besides note taking and so forth."
One of Kimberly's favorite parts about being a STEM educator is introducing students to unconventional ideas and concepts.
"We do learn. We do take notes. We do take tests, but a lot of kids learn so differently. And this is something where they can come and use their imagination."
The class allows students to use their imagination to design something and 3D print or laser cut it and make it their own.
Kimberly sponsors the Technology Student Association (TSA), where students compete in coding, game board design, writing children's books, 3D design, and VEX robotics. This year the goal is to start a robotics club.
She also sponsors the Fellowship of Christian Athletes (FCA), and the Interact Club, a community project club where they do different things with the community overseas, internationally, locally, and statewide. They do nearly 200 projects a year through the Interact Club. GN